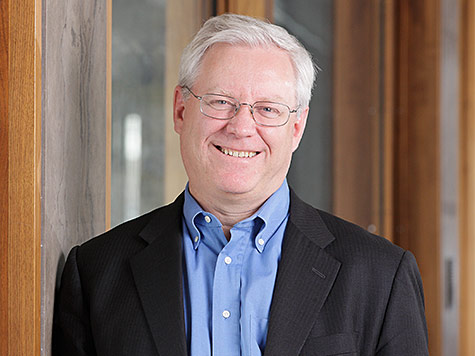 In our last annual report, I updated you on the strategic changes that were made that laid the groundwork for the next phase of Ivey's growth.
The theme of that report was entitled: Ready Set Go, and I believe it was entirely appropriate. Staff and Faculty worked hard to adapt to new processes and approaches that in many cases were a departure from the past. But the results of those efforts were evident in the strengthening of our Program Portfolio and in our prospects for the future:
Our HBA, MBA and EMBA Programs are at capacity, and there is rapid growth in the MSc Program;
Student and recruiter satisfaction is very high; and,
There are future growth opportunities in Executive Education, Ivey Publishing, Ivey Asia, and, even, perhaps, something we haven't envisioned yet.
We were truly set to GO.
Building Momentum
As we look back on 2015 and the first few months of 2016, you will notice that we have changed the timeframe for this annual report to cover the fiscal year, rather than the calendar year. This change enables our report to be consistent with the School's May-to-April fiscal year.
We've highlighted the 2015/2016 year in several innovative ways:
A video series showcases the experiences that create the type of students recruiters love; features some of the research our faculty are undertaking on the important issues of business; highlights the quality of our students, faculty, staff and alumni; and spotlights our strong connections to our alumni network, business and partner schools.
You can also take a close look at our program facts and figures, faculty research by the numbers, and social media growth.
In reviewing this site, and the information in it, I'm sure you will see how we are Building Momentum toward our goal of being a globally-elite business school.
But there are significant challenges ahead.
Rapid change – or better yet, DISRUPTION – is affecting the business environment, and therefore the way Ivey must operate, as well as the topics we must explore in our research and teach in our programs. The world is feeling the impact of digital disruption across many sectors. The rise of entrepreneurship and the shift away from large firms are changing the career paths for our students. And no country is exempt from the power of and changing nature of globalization.
In the education space, technology is reshaping how students learn. In our "market" (management education), we see a shift from full-time MBAs to undergraduate and specialty masters programs. The emergence of online or blended learning options at top-tier schools is changing delivery methods. There is an escalating battle for talented students and faculty.
Amidst all this change, the School has undertaken a strategic planning process to assess the impact of these disruptions on the Ivey learning experience, the direction of our research and thought leadership, and the ways in which we attract top student and faculty talent. We need to invest in teaching innovations that build on the Case-Method Learning for which Ivey is known. We also need to examine where we can be the disruptive force; our Ivey Publishing business shows great potential here.
In March of this year, we announced a partnership with Scotiabank to better understand digital disruption in the fintech space. We're also developing plans for a learning innovation centre to experiment with new ways of delivering engaging learning experiences. And, we've hired several new faculty members who will add to the School's strength in executive education and learning innovation.
As we look ahead to what Ivey will be in five, 10 or 20 years, I have drawn on the experience and insights of alumni, staff and faculty to ensure that we are on the right strategic path. The support of all of our stakeholders and our shared commitment to Ivey's success is a competitive advantage that is immeasurable.
I look forward to this journey, and hope you will work with us to make it a success.