LONDON - (September 26, 2018) – The Ivey Academy and Fanshawe Corporate Training Solutions are partnering to deliver their first program in southwestern Ontario specifically for frontline supervisors and team leaders.
Few roles are as inherently stressful — or as important — as that of the frontline supervisor or team leader. Yet few organizations properly equip frontline supervisors with the necessary training, tools, and direction to be successful in the role. The Frontline Supervisor Program will help both new and experienced supervisors, lead hands, and team leaders gain essential skills to consistently meet the needs of their business. The Ivey Academy and Fanshawe Corporate Training Solutions are uniquely positioned to deliver an outstanding program to instill the key leadership competencies and decision-making capabilities in frontline supervisors. The combination of Ivey's leadership teaching experience and Fanshawe's technical management skillset results in unparalleled expertise across all facets of the program. 
"In Southwestern Ontario's important manufacturing, construction, retail, and agri-business sectors, there is a considerable need for a program like this and we are well-positioned to meet that need given our combined skills and experiences working in those verticals," said The Ivey Academy's Executive Director, Mark Healy. 
"This joint program leverages the key strengths of each partner by providing participants with a well-rounded and in-depth learning experience," added Candace Miller, Senior Manager, Strategic Initiatives and Business Development at Fanshawe College. "It also allows the partners an opportunity to further innovate and learn from each other as a result of the collaboration." 
The Frontline Supervisor Program will cover key topics including leadership, problem solving, communication, performance and people management, and work flow management. Not only will these critical skills be transferred to program participants, but the way they behave in the workplace will change upon their return. Program participants will have a heightened awareness of managerial issues not considered before they were promoted or asked to lead a team. 
"Achieving objectives for cost, quality and on-time delivery start with the people that manage production or deliver the service in the organization. Frontline supervisors and team leaders deal with a wide range of issues that involve people, operations and systems. Our program is designed to help prepare them to effectively deal with these daily challenges and to develop their leadership capabilities," said Fraser Johnson, Faculty Director of the Frontline Supervisor Program. 
The Frontline Supervisor Program will be the first Ivey Academy program developed using input from the London Economic Development Corporation and direct feedback from HR and operational leaders of London-based firms. These leaders will continue to act in an advisory capacity to provide continuous feedback on the curriculum with each program iteration. 
"LEDC has shown great leadership and support to the sectors we aim to serve in our community, and are a very important strategic partner to both Fanshawe and Ivey. We are grateful to Kapil Lakhotia and his team for brokering this relationship and lots of good advice," added Healy. 
The Frontline Supervisor Program will be delivered over the course of four days: March 1, 8, 15, and 22, 2019. 
For more information: 
Mark Healy, Executive Director
The Ivey Academy
416-797-9666 
Fraser Johnson, Faculty Director
The Ivey Academy
fjohnson@ivey.ca
Candace Miller, Senior Manager, Strategic Initiatives & Business Development
Fanshawe Corporate Training Solutions
519-777-9519 
About Fanshawe Corporate Training Solutions
Corporate Training Solutions at Fanshawe College specializes in industry-focused training solutions that equip employees with the knowledge, skills and expertise needed to succeed in their day-to-day work, to advance in their careers and to build organizational capacity.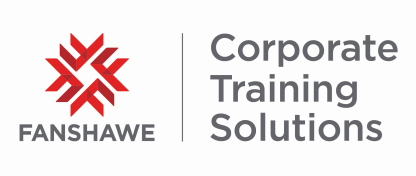 About The Ivey Academy at Ivey Business School
The Ivey Academy at Ivey Business School is the home for executive Learning and Development (L&D) in Canada. It is Canada's only full-service L&D house, blending Financial Times top-ranked university-based executive education with talent assessment, instructional design and strategy, and behaviour change sustainment. 
Rooted in Ivey Business School's real-world leadership approach, The Ivey Academy is a place where professionals come to get better, to break old habits and establish new ones, to practice, to change, to obtain coaching and support, and to join a powerful peer network. Follow The Ivey Academy on LinkedIn, Twitter, Facebook, and Instagram.