Frontline Supervisor Program
The Frontline Supervisor Program equips you with the necessary skills to be effective in a supervisory role.
Average Participant Rating
Program Content
The Frontline Supervisor Program equips you with the necessary skills to help you succeed and develop further in your role as a frontline supervisor. How do you problem-solve on the fly? How do you handle conflicts involving your staff, suppliers, contractors, or others? How do you coach your direct reports – who used to be your peers – to improve quality and efficiency? Whether you're a supervisor working in a unionized manufacturing environment or a team lead working in technology or retail, the challenges remain the same.
Few roles are as inherently stressful — or as important — as the frontline supervisor or team leader. Yet few organizations properly equip frontline supervisors with the necessary training, tools, and direction to be successful.
The Frontline Supervisor Program provides supervisors, lead hands, or team leaders with the essential leadership, communication, and people skills to effectively lead teams. You'll leave the program with a heightened awareness of issues and how to handle them. Become the leader you always knew you could be with this in-depth learning experience.
Program ROI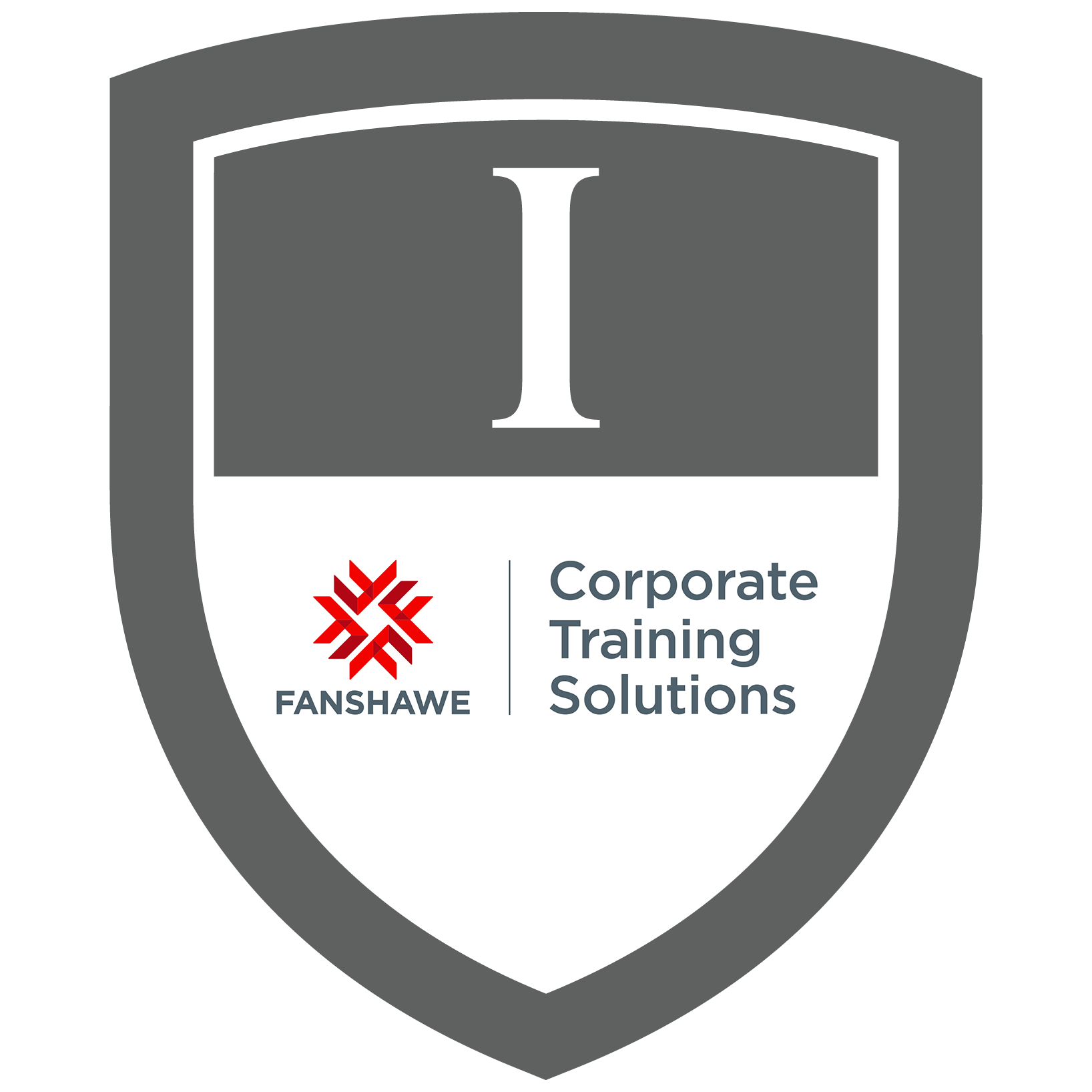 After completing the Frontline Supervisor Program, you'll receive an authentic digital artifact – also known as a badge. This badge showcases your achievements and commitment to professional development. You can share your accomplishment with your network by displaying digital badges on social media, websites, ePortfolios, professional networks, and email signatures. Included in your badge is a digital certificate. Your network will be able to view your personalized and authentic certificate through your online digital badge.
What You Learn
During each session you will learn the following:
Work management and problem-solving
Performance and people management
Communication and conflict resolution
Coaching and emotional intelligence
How You Learn
This is Not about Textbooks and Lectures
This isn't your typical classroom. Our programs are designed with busy leaders in mind. We're talking an engaging, interactive, and unique experience. Our real-world Case-Method of Learning with an engaging, online experience is not about textbooks and lectures – it's about learning by doing. You'll walk away with new knowledge and ideas that you can immediately implement in your business.
Create Immediate Impact
Throughout the program, you'll track your learning outcomes and pinpoint specific initiatives to implement. You'll leave knowing exactly how you will apply your new knowledge and skills, and a self-developed implementation plan to start your impact once back in your workplace.
Program Faculty
Guests
Senior Consultant, Seraph Consulting
Peter Metcalfe
Peter is a Professional Engineer, who graduated from the University of Windsor in 1993 with a degree in Mechanical Engineering. During his 27 year career, Peter has completed training and implementation of Lean Manufacturing, Six Sigma, and Design for Manufacturing.  
Peter's primary focus is in the area of Manufacturing Engineering and Manufacturing Operations with an emphasis on Continuous Improvement Culture. Through the multi-level team application of Lean & Six Sigma tools, Peter has successfully supported improved Safety, Quality and Profitability through employee empowerment.
Working for internationally recognized companies like Ford Motor Company, Siemens, Johnson Controls, and Autoliv, Peter has been involved in leadership development for Supervisors and Engineers. Industry and technology experience includes metal casting and forming, plastic injection moulding, interior vehicle assemblies, exterior vehicle assemblies, and high-speed printing.   
Peter resides in Chatham, Ontario with his four children and wife Cheryl.
Ready to enrol?
For nearly 70 years, leaders from around the world have come to The Ivey Academy to deepen their business knowledge and drive immediate results. It may be just what you and your organization need.
Enrol Now