Frontline Supervisor Program
The Frontline Supervisor Program equips you with the necessary skills to be effective in a supervisory role.
Who should attend?
Supervisors and team leads working in manufacturing, technical, agricultural, construction, and/or unionized environments.
Average Participant Rating
Program Content
The Frontline Supervisor Program equips you with the necessary skills to help you succeed and develop further in your role as a frontline supervisor. How do you problem-solve on the fly? How do you handle conflicts involving your staff, suppliers, contractors, or others? How do you coach your direct reports – who used to be your peers – to improve quality and efficiency? Whether you're a supervisor working in a unionized manufacturing environment or a team lead working in technology or retail, the challenges remain the same.
Few roles are as inherently stressful — or as important — as the frontline supervisor or team leader. Yet few organizations properly equip frontline supervisors with the necessary training, tools, and direction to be successful.
In collaboration with Fanshawe Corporate Training Solutions, the Frontline Supervisor Program provides supervisors, lead hands, or team leaders with the essential leadership, communication, and people skills to effectively lead teams. You'll leave the program with a heightened awareness of issues and how to handle them. Become the leader you always knew you could be with this in-depth learning experience.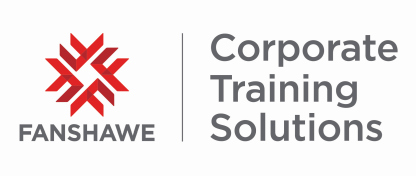 Program ROI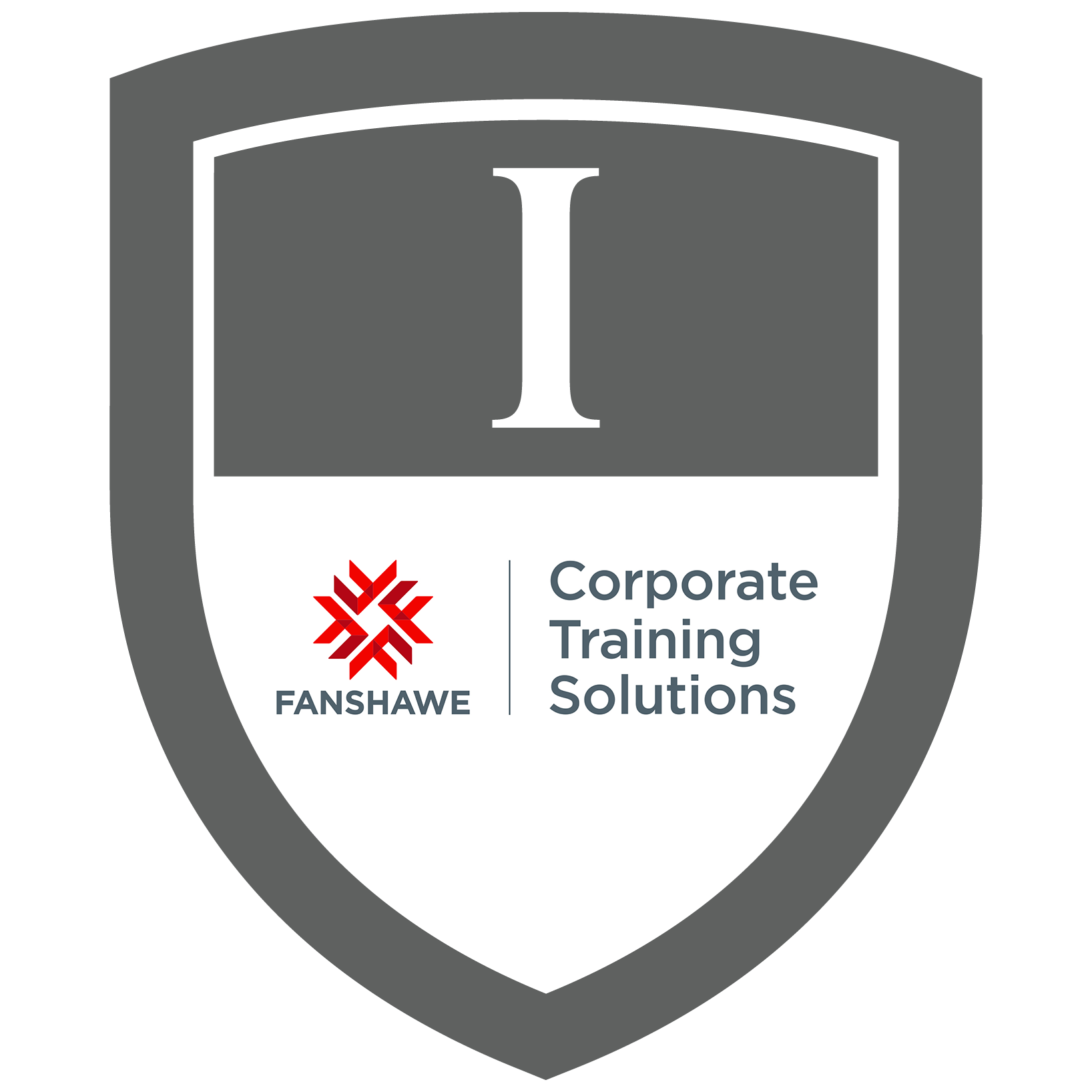 After completing the Frontline Supervisor Program, you'll receive an authentic digital artifact – also known as a badge. This badge showcases your achievements and commitment to professional development. You can share your accomplishment with your network by displaying digital badges on social media, websites, ePortfolios, professional networks, and email signatures. Included in your badge is a digital certificate. Your network will be able to view your personalized and authentic certificate through your online digital badge.
In addition to a digital badge, you will receive a Frontline Supervisor Program Certificate of Completion, a powerful credential from the top business school in Canada.
What You Learn
On each Friday you will learn the following:
Work management and problem-solving
Performance and people management
Communication and conflict resolution
Coaching and emotional intelligence
How You Learn
This is Not about Textbooks and Lectures
This isn't your typical classroom. Our programs are designed with busy leaders in mind. We're talking an engaging, interactive, and unique experience. Our real-world Case-Method of Learning with an engaging, online experience is not about textbooks and lectures – it's about learning by doing. You'll walk away with new knowledge and ideas that you can immediately implement in your business.
Create Immediate Impact
Throughout the program, you'll track your learning outcomes and pinpoint specific initiatives to implement. You'll leave knowing exactly how you will apply your new knowledge and skills, and a self-developed implementation plan to start your impact once back in your workplace.
Program Faculty
Industry Guests
Faculty
John Makaran
John Makaran received his B.E.Sc. in electrical engineering (1987), M.E.Sc. in mechanical engineering (1990), and Ph.D. in electrical engineering (2002) from the University of Western Ontario. From 1990 to 1992 he held the position of Advanced Electrical Engineer in Engineering Research at 3M Canada Ltd. From 1992 to 1993, he held the position of Senior Electronics Engineer in machine controls at Husky Injection Molding Systems. From 1993 to 2006, he worked at Siemens VDO Automotive Inc. in various senior roles. In his career with Siemens VDO, he was involved in activities spanning product and process development, to supplier quality issues. He was responsible for the electronics design on the world's first brushless motor used for automotive engine cooling applications for which he received an innovation award from Siemens Canada Ltd. In his work with Siemens VDO he led, and was part of, multinational project teams in North America, Asia, and Europe. From 2006 until 2012, he was the Chair of the School of Applied Science and Technology at Fanshawe College where he championed project-based learning and initiated programs such as the Electromechanical Engineering Technician program as well as the Practical Elements of Mechanical Engineering program (PEME). For his work on project-based curriculum, he received the Distinguished Contributor Award from the Project Management Institute (PMI) in 2008. He was Fanshawe's first Industrial Research Chair within the Centre for Research and Innovation from 2012 to 2015 where he oversaw projects within the College's largest research grant at the time, The Centre for Sustainable Environments (CSEE). He was the originator and technical lead for Fanshawe's Canadian Centre for Product Validation (CCPV), a one-of-a-kind multidisciplinary product validation facility in London's Advanced Manufacturing Park where he is presently the Director of Engineering and Research.
He has taught at Fanshawe College and the University of Western Ontario where he created courses in industrial controls and mechatronics. He also teaches within the University of Toronto's M.Eng. program affiliated with Magna's Stronach Centre for Innovation (SCFI). He has supervised Master's level students at Harriot-Watt University and the University of Toronto and is a member of the Ontario Centres of Excellence (OCE), College of Reviewers. He has acted as a consultant for Teleflex GFI, WET Automotive, Standard Motor Products, and Magna International, and has also acted as an expert witness for Warner Norcross and Judd LLP on automotive sector related issues. He has authored or co-authored 25 patents in the area of brush motor and brushless motor controls. He is a Professional Engineer in the province of Ontario, and a Senior Member of the IEEE. He is an Ivey Communications and Executive Presence Program alumnus.
Location
London, Ontario, Canada
Ivey Spencer Leadership Centre
551 Windermere Road
Program Fees
$3,500 CAD
Program fee includes all materials and meals.
Program fees are tax exempt.
Additional Details
The program is delivered over the course of four consecutive Fridays with an online component of two hours per week for a total of eight hours. The online component is delivered through Fanshawe Corporate Training Solutions' (CTS) platform called Brightspace, based on a Learning Management System developed by Desire2Learn. 
Ready to enrol?
For nearly 70 years, leaders from around the world have come to The Ivey Academy to deepen their business knowledge and drive immediate results. It may be just what you and your organization need.
Enrol Now