Practice & Community Leadership for Family Physicians
Learn how to meet primary care challenges with innovative responses through the examination of best-practice leadership models from around the globe.
Who should attend?
Primary care physicians and others on the front lines of primary care practice.
Average Participant Rating
Program Content

In collaboration with the Harvard Medical School Center for Primary Care, Practice & Community Leadership for Family Physicians: Charting the Future of Primary Care brings physicians together for a unique professional development experience. Over a series of eight virtual workshops and discussion forums, participants learn to apply management and leadership best-practices within their own clinics. By exploring original cases featuring innovative primary care practices across North America, physicians come away with actionable ideas to deliver better patient care.
This Group Learning program has been certified by the College of Family Physicians of Canada and the Ontario Chapter for up to 13.50 Mainpro+ credits. Participants spend time with top Ivey Business School and Harvard Medical School faculty, engaging directly with expert guest speakers and learning from other physicians. Create lasting connections with other forward-looking physicians and challenge yourself to view primary care through the lens of business leadership.
The program is sponsored by MD Financial Management and Scotiabank.

Program ROI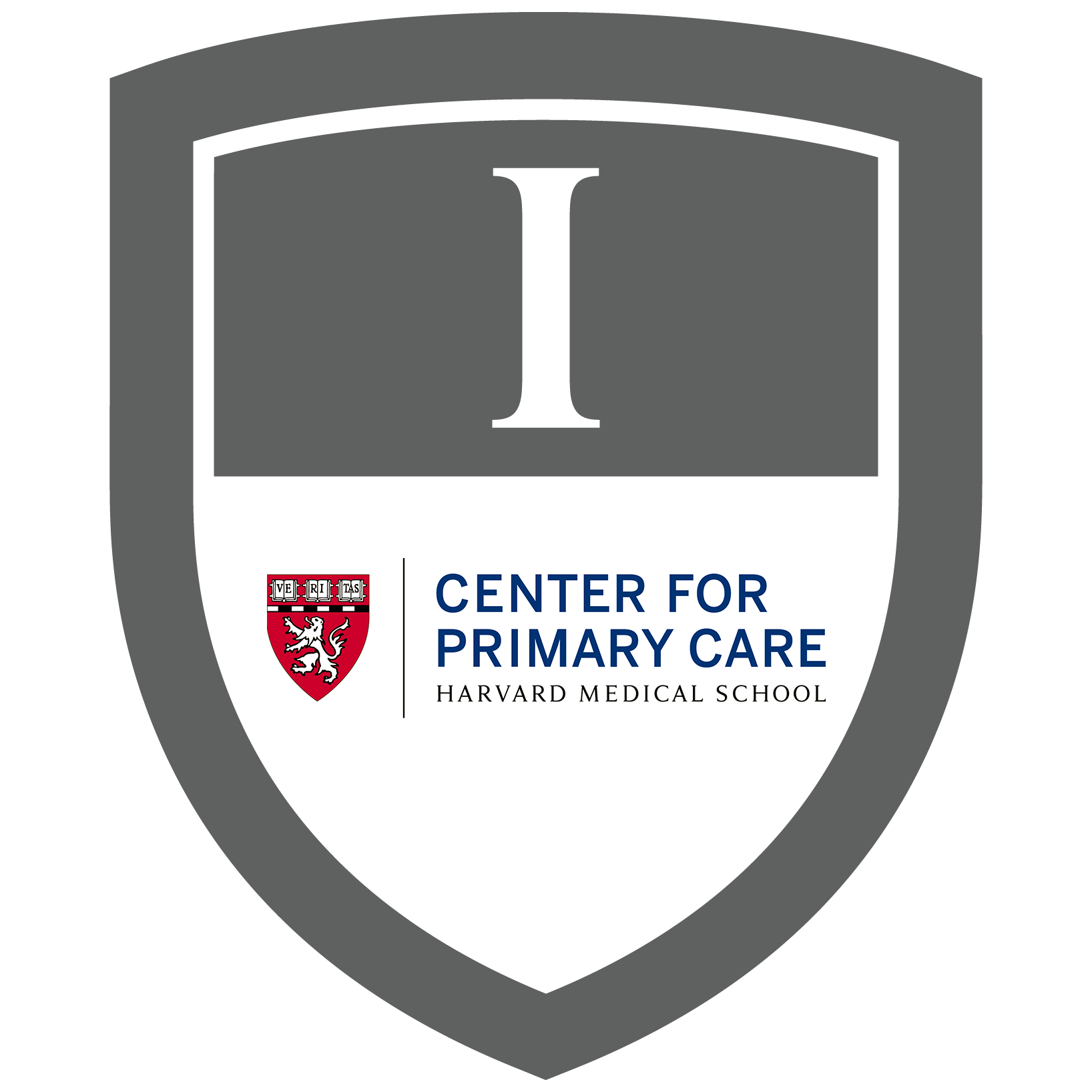 After completing Practice & Community Leadership for Family Physicians, you'll receive an authentic digital artifact – also known as a badge. This badge showcases your achievements and commitment to professional development. You can share your accomplishment with your network by displaying digital badges on social media, websites, ePortfolios, professional networks, and email signatures. Included in your badge is a digital certificate. Your network will be able to view your personalized and authentic certificate through your online digital badge.
In addition to a digital badge, you will receive a Practice & Community Leadership for Family Physicians Certificate of Completion, a powerful credential from the top business school in Canada.
This Group Learning program has been certified by the College of Family Physicians of Canada and the Ontario Chapter for up to 13.50 Mainpro+ credits.
What You Learn
Practice & Community Leadership for Family Physicians is based on a similar, successful model currently delivered by the Harvard Medical School in the United States. This program uses Ivey and Harvard-style cases and case discussions to give participants a practical understanding of real-life applications.
Participants learn directly from faculty researchers and case designers, as well as engaging directly with the primary care providers profiled in the following cases:
Family First Health's Primary Care-Based Substance Use Treatment Program
South East Grey Community Health Centre, Canada
Human Systems for Southcentral Foundation's Nuka System, Alaska
McMaster Family Health Team, Canada
How You Learn
The Ivey Academy is a centre for innovation in executive development – blending contemporary academic research with practical, case-based, experiential learning and real-world expertise. Participants come away with actionable business insights and access to a network of alumni that supports continuing individual growth.
We design and deliver virtual programs to achieve the same outcomes through highly interactive live sessions, small peer-learning groups, executive coaching, online simulations, and self-paced learning journeys.
Self-paced Learning Activities
Prepare for live sessions using pre-recorded videos, readings, and case-studies – delivered at a flexible pace through our Canvas learning management system. Discuss ideas with your peers via a private forum and complete guided self-reflection exercises to help apply key takeaways in your own role.
Live Faculty-led Sessions
Join live sessions featuring top Ivey faculty using any computer or mobile device. With the help of a live technical director, we also call on the group to participate in real-time.
Peer Learning Sessions
Virtual learning technology allows faculty to assign instant breakout groups during a larger session. Share experiences, exchange ideas, and collaborate to solve challenges together with your fellow participants.
Online Simulations
Facing a realistic simulated challenge, leaders can test action against immediate feedback. Played individually, simulations teach the application of concepts and frameworks in critical decision-making moments. Meanwhile, team-based simulations require participants to apply leadership skills and navigate team dynamics – just like in real life.
Program Faculty
Professor
Professor
Guests
Faculty
Erin Sullivan
Erin E. Sullivan, Ph.D., is the Research and Curriculum Director at the Harvard Medical School Center for Primary Care. In this role, Erin leads the Center's research program, where her team studies high-functioning domestic and international primary care systems. She also holds a faculty appointment in the Department of Global Health and Social Medicine and co-directs the Physician as Leader course for fourth year medical students.
Prior to joining the Center, Erin worked at the Global Health Delivery Project at Harvard University, where she initially focused on developing a Master's level global health curriculum before moving on to direct a series of mixed methods health systems studies focused on HIV, TB, and malaria programs in resource-limited settings. She served as the qualitative methods expert for these studies, designing interview tools, focus group guides and analysis plans for her team and 14 partner institutions. This research yielded technical reports for academic and large international health institutions (e.g. WHO, UNAIDS).
While at the Global Health Delivery Project, Erin also co-directed the management seminar within the Global Health Effectiveness Program at Harvard's School of Public Health and served as a Faculty Member for Global Entrepreneurship Lab GHD, MIT Sloan's flagship international project-based class.
Erin holds a Bachelor of Arts in Art History from Wellesley College and a Ph.D. in Business Studies from Trinity College, Dublin.
Guest Speaker
Cathy Faulds
A graduate of Western University in 1986, Dr. Cathy Faulds received Certification in Family Medicine from the College of Family Physicians of Canada (CFPC) in 1989, and she became a Fellow in 2004. She completed her Certificate of Added Competence in Palliative Care from the CFPC in 2016 and her American Board of Palliative and Hospice Medicine in 2010.
Currently, Dr. Faulds serves as a palliative care physician with St. Joseph's Health Centre and is a staff family physician at London Health Sciences Centre. Since 1996, she has served as a clinical professor and mentor to undergraduate and graduate medical students at Western University. Dr. Faulds has participated on the Board of the Ontario College of Family Physicians (OCFP) serving as Honourary Secretary-Treasurer in 2011 and 2012, President-Elect in 2013, and President in 2014-2015. She concluded her term as Past-President in November 2016. She has served as a Director of the College of Family Physicians of Canada from 2013-17.
In addition to her experience with the CFPC and OCFP, Dr. Faulds has served on numerous committees at Health Quality Ontario on quality improvement plans and primary care metrics. She has served as Co-Chair of Family Medicine Alliance in Ontario, as well as Director of the Thames Valley Family Practice Research Team in London, Ontario.
Guest Speaker
Aaron Hoffman
Aaron R. Hoffman is a practicing family physician at the Ambulatory Practice of the Future at Massachusetts General Hospital, where he focuses on primary care for adults in an innovative, team-based practice. His particular clinical interests include women's reproductive health and approaching primary care with a broad scope, including an array of procedures.
In addition to deep involvement in teaching Harvard Medical School students both clinically and in didactic sessions across several courses, Dr. Hoffman is also the incoming medical director of the Physician Assistant program at the Massachusetts General Hospital Institute of Health Professions and serves as an adjunct faculty member at the Institute.
In his role at the Center for Primary Care, Dr. Hoffman is actively engaged with the Harvard Home for Family Medicine, and is passionate about advocating for family medicine within the Harvard community and fostering leadership development among family physicians in the greater Boston area. He also is working to broaden research collaborations in primary care, and to enhance the educational offerings within the Center.
Ready to enrol?
For nearly 70 years, leaders from around the world have come to The Ivey Academy to deepen their business knowledge and drive immediate results. It may be just what you and your organization need.
Enrol Now