Strategic Leadership: Transform Your Business by Leveraging Disruption
This program will help you successfully capitalize on technology-induced disruption and drive greater growth by enhancing your customers' experiences. Private programs are designed and offered for teams.
Program Content
Technology is changing, and it's happening faster than ever. Technological disruption can be nerve-racking if you're not prepared for it. So don't be caught off guard. Be ready to lead your organization through disruption. Capitalize on it. Use it to enhance your customer experience, and strengthen your organization.
Taking advantage of disruption takes a different form of strategic leadership and unique business skills. You need to know when to act, and what to do. Let us help.
This program will help you determine if your company is ready to become a disruptor. We'll show you how to recognize and profit from changes that are affecting your customers, business, and industry. You'll learn how to harness the strategies and resources needed for tackling transformative digital initiatives.
Program ROI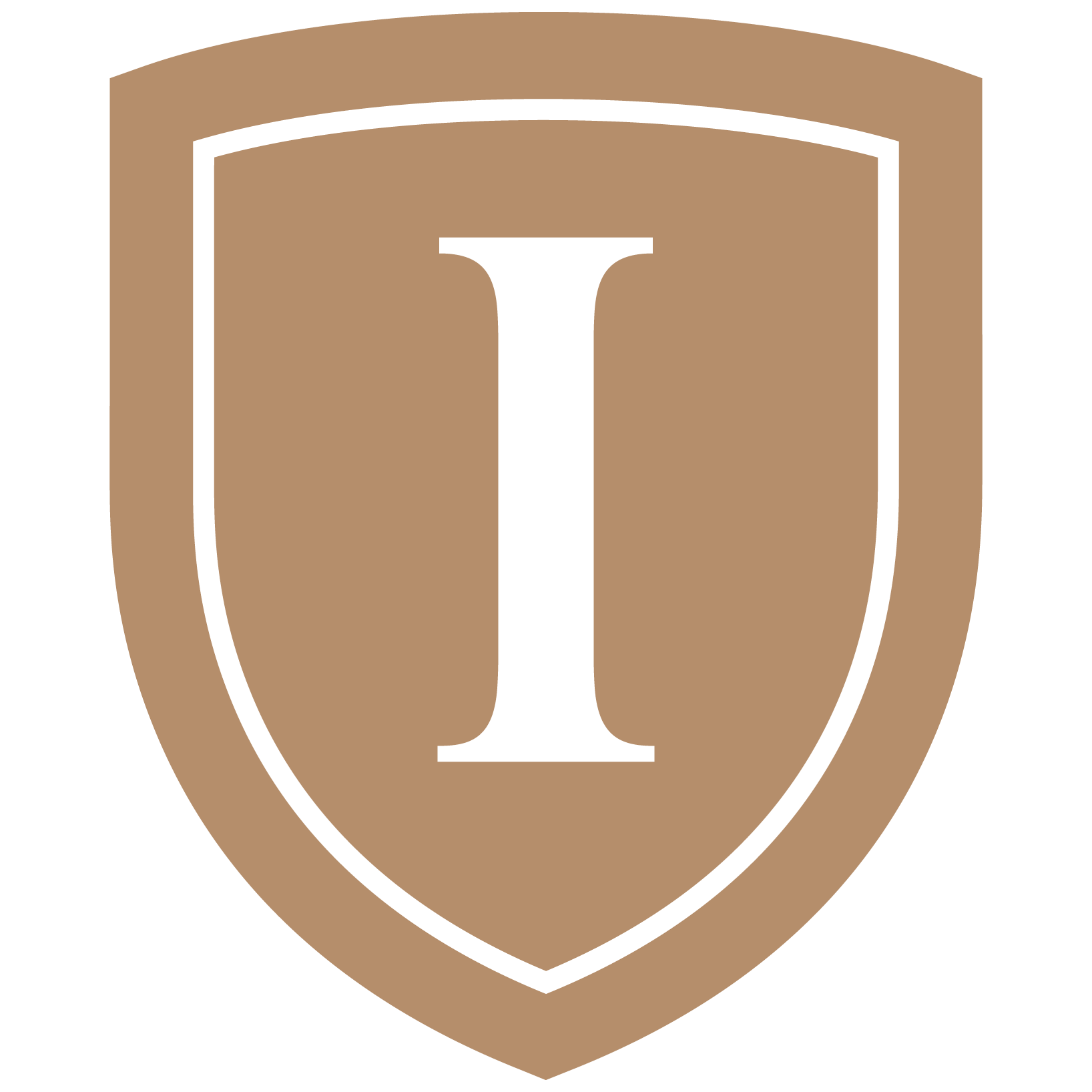 After completing Strategic Leadership: Transform Your Business by Leveraging Disruption, you'll receive an authentic digital artifact – also known as a badge. This badge showcases your achievements and commitment to professional development. You can share your accomplishment with your network by displaying digital badges on social media, websites, ePortfolios, professional networks, and email signatures. Included in your badge is a digital certificate. Your network will be able to view your personalized and authentic certificate through your online digital badge.
In addition to a digital badge, you will receive a Strategic Leadership: Transform Your Business by Leveraging Disruption Certificate of Completion, a powerful credential from the top business school in Canada.
What You Learn
For detailed program content, download the brochure.
How, why, and where disruption is impacting industries

Ways to help identify and capitalize on exponential market disruption

Tools and frameworks for diagnosing your company's readiness to be a disruptive market force

How to "disrupt yourself" by reframing your perspective, thinking, and core assumptions
How You Learn
Private Programs
Ivey Academy Private Programs are designed to be delivered exclusively within one team, area group, or organization. By learning together and exploring cases as a group, you'll forge lasting relationships between colleagues and find creative ways to apply learning to your real-world business context. Our faculty blend contemporary business case research with virtual learning technology and safely distanced in-person sessions at your preference.
Contact us today at info@iveyacademy.com for more information about holding a Private Program for your team.
Preparation and Background
No prior knowledge of the subject matter is required. However, we recommend participants read these three cases to familiarize themselves with disruption:
Program Faculty
Guests
Lecturer
Karen S. Walch
Dr. Karen S. Walch, is a Partner at Clair-Buoyant Leadership, LLC as an executive educator and coach. She is a co-creator of Quantum Negotiation Certification programs and is an Emeritus faculty member of Thunderbird School of Global Management.
Karen specializes in leadership and social interaction skills of negotiation, collaboration, influence, and inclusion. Her facilitation and coaching are focused on developing leadership behaviors for maximum personal and organizational impact in a dynamic and disruptive global economy. She has several decades of experience in diverse business and academic settings, including insurance, law, tourism, aquaculture, security studies, MBA education, and corporate learning.
Karen's research interests are in the area of social-psychological and neurological factors of culture, leadership, and negotiation. She has authored books and articles, including "The Power of Understanding: Achieving Buoyancy for Negotiation Impact" (2013); "Maximizing Business Results with the Strategic Performance Framework: The Cultural Orientations Guide" (2014) with Lynne Putz and Joerg Schmitz; and Quantum Negotiation: The Art of Getting What You Need, with Schmitz and Stephan Mardyks, due in fall, 2017. She has also co-authored three white papers on the impact of disruption, focusing on how to develop exponential leaders, and on how leaders can re-invent themselves for exponential times.
She served on the 2006 research team for the Thunderbird Global Mindset Project; the Bertelsmann Foundation 2005 Corporate Cultures Project; the 2008 National Academy of Science Neuroscience research team; and the 2011 social, emotional, and spiritual dimensions of negotiation for the Harvard Negotiation Leadership Conference team. Her curriculum development and design for negotiation cases, online courses, distance education forums, and negotiation certification programs are utilized in MBA and global executive education courses - many delivered on site in over 40 countries, including Germany, Mexico, Saudi Arabia, China, India, Israel, Russia, Thailand, and South Korea.
Karen has received over a dozen teaching awards, and specializes in personal leadership development, especially with regard to cultural competencies, emotional and social intelligence, personal growth, and negotiation planning and strategy applied to the areas of, but not limited to, consultative sales processes; key account management; management/labor practices; joint venture and partnerships. She has worked with global virtual marketing and manufacturing teams; corporate telecom and chemical global management; family-run businesses; procurement, and customer relations.
She has delivered to a wide range of global corporate clients to develop leadership competencies with certified assessments tools from: The Cultural Orientations Indicator; the Cultural Navigator; The Emotional Competency Indicator; Cultural ExpertNegotiator; International Coach Federation; Global Mindset Inventory; London Centre for Dispute Resolution; and Quantum Negotiation Certification Profile.
Karen pursued a Ph.D. in international political economy and negotiation at the University of Wisconsin while working in business, political, and legal settings. She can be contacted at: karenwalch@karenswalch.com; +1 602-526-9992.
Lecturer
Paul Kinsinger
Paul Kinsinger is a principal with Clair-Buoyant Leadership, LLC, where he focuses on helping senior executives and their organizations understand how to navigate the challenges and opportunities posed by the powerful megatrends driving today's fast-moving, highly disruptive, complex, and ambiguous global business environment. With deep and broad experience and expertise over careers in the US national security community and as an Emeritus Faculty with the Thunderbird School of Global Management, Paul specializes in how to broaden perspectives, think strategically, drive agile decision-making, and lead in these unprecedented times.
His current areas of endeavor include helping leaders to adapt their organizations and strategies to the three mega-trends driving our disruptive era: the globalization of opportunity and access, the relentless impact of technology, and the acceleration in the speed and amplitude of change. His current areas of focus are on (1) aiding companies that predate the digital era and their leaders to prepare for and embrace the era of disruption, where exponential thinking must co-exist with the linear, and (2) the future of work and the organizations of the future that will result from it.
Tempered by advanced international studies and executive-level management in the US national security arena, Paul's expertise is grounded in a constant focus on understanding the impact of external forces through "outside-in, future-back" thinking. His combination of experience with complex global issues and understanding of today's business imperatives gives him the ability to make broader perspectives both tangible and actionable to executives seeking to successfully navigate increasingly dynamic opportunities and challenges. With executive-level experience ranging from Kings, Presidents, and Prime Ministers as well to C-suite business leaders, Paul knows how to challenge conventional wisdom, to provoke new thinking, to provide discreet counsel, and "to speak truth to power"—as captured by former US Secretary of Defense Robert Gates, who praised Paul's frankness and candor.
Kinsinger has worked with corporate clients at various executive levels and across several industries, including hi-tech, defense, energy, petrochemicals, construction, shipping, agriculture, consumer goods, and the public sector. With a facilitative mindset, Paul educates in a highly applied, hands-on manner designed to allow executives to experience, on their own or in teams, the use of tools and methods that emanate from the best of thought leadership—be it from business, academia, consultancies, or from government—and to develop impactful outcomes. Paul is an integrative thinker and highly collaborative colleague who excels in co-design and co-delivery models that focus on the complex and overlapping challenges learners face, as well as on a facilitative approach that allows greater self-realization and application.
Paul holds a B. A. from the University of California at Berkeley and a Master's Degree from the Johns Hopkins University School of Advanced International Studies (SAIS) in Washington, D.C. Paul has lived in Europe and traveled to, and helped develop executives in, over 40 countries worldwide. He has co-authored two recent white papers on the impact of disruption on incumbent companies, and on the phases they go through to prepare themselves to navigate it successfully.