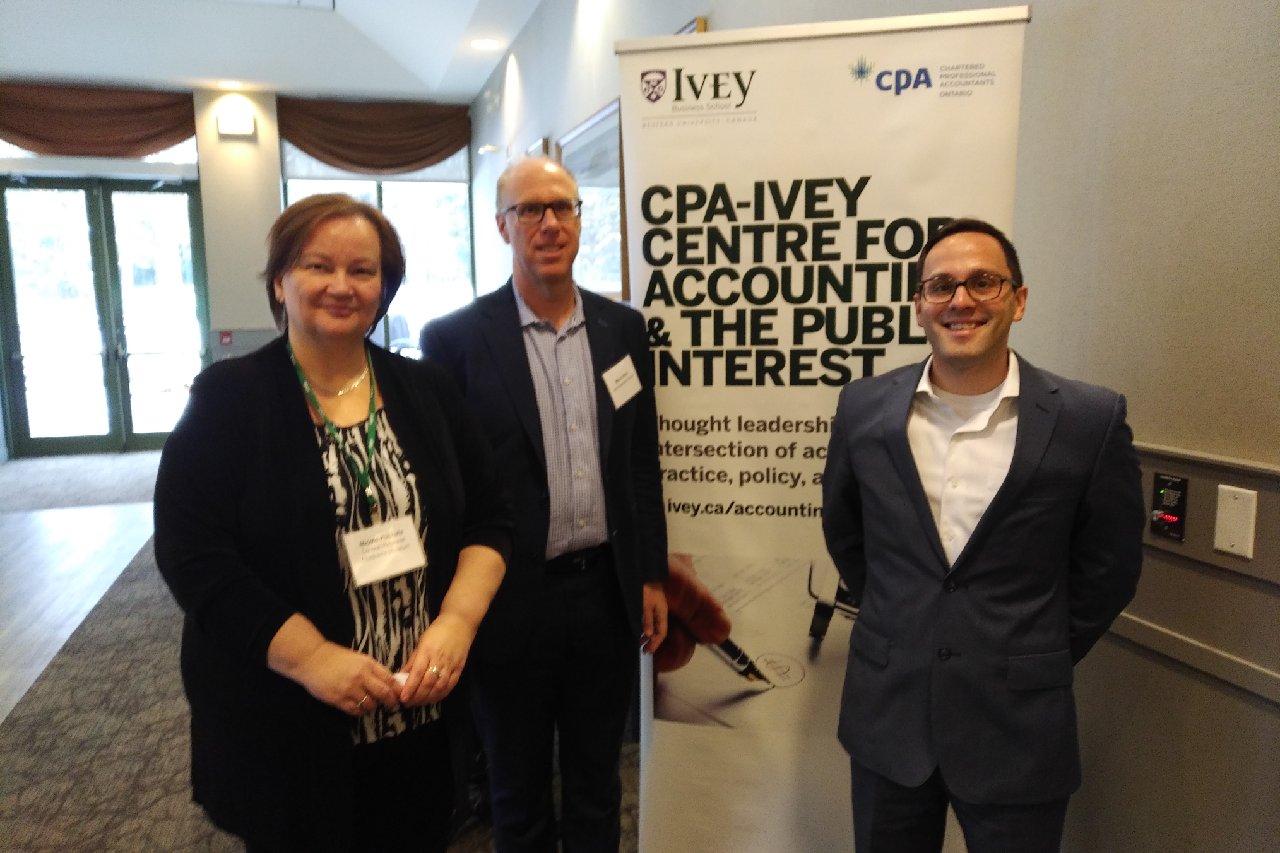 London CPA Breakfast
Date/Time: November 15, 2019, 7:30 a.m.-9:30 a.m.   
Location: Ivey Spencer Leadership Centre
Tickets: $25
The London CPA Ontario Association is delighted partnering with the Ivey Business School to present Justin Leiby, Associate Professor of Accountancy and Professor Ken Perry Faculty Fellow at the University of Illinois at Urbana-Champaign. Justin will discuss the over and under reliance of auditors and other professionals on third-party experts in areas such as valuation and technology.  He will examine how professionals often confuse the social status of experts—recognition, social connections, impressive credentials—for the substantive quality of experts' input. You may come away with new insights regarding how to overcome such biases in relying upon third-party experts.
Agenda
7:30 - 8:00am Registration and Breakfast
8:00 - 9:00am Presentation