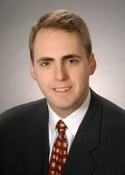 HBA '93
Chief Client Officer, Aeroplan
As Chief Client Officer, Kevin O'Brien is responsible for leading all client activity for Aeroplan as well as driving new business opportunities across the region.  Prior to this role, Kevin was the SVP & Chief Business Development Officer for AIMIA in Canada.  He was responsible for AIMIA's strategic direction in the region and driving new business opportunities across AIMIA's full spectrum of loyalty products.
Kevin joined Aimia in 2009 as Vice-President, Strategy and Business Innovation for the Canadian region and VP Strategy and Planning for Aeroplan, where he played an integral role in the development and implementation of strategic and business planning initiatives for the Canadian business. Building off of this role, Kevin assumed commercial leadership of Aeroplan as Chief Commercial Officer in July of 2011.
Kevin joined Aimia after more than 16 years in strategy consulting - most recently as a Managing Partner of the Montreal and Toronto Corporate Consulting offices at SECOR Consulting, Canada's largest independent strategy consulting company (since acquired by KPMG). Kevin co-founded Diesel Think Tank, a Canadian consulting company focused on closer integration between primary customer research and business strategy.
Kevin holds a bachelor degree from the Ivey Business School at the University of Western Ontario, is a member of its Advisory Board and is the Chair of the Ivey Business Leader dinner. Kevin is also a Board member of the Tarragon Theatre and on the Advisory Council for the DMZ. Kevin currently lives in Toronto, Canada, with his wife and their three sons.