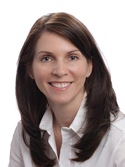 MBA '89
Director and Advisor
Laura Hantho is an independent advisor specializing in Canadian based technology companies. She serves as an advisor to Cambrai Solutions. She also serves as an Executive-in-Residence at the Ivey Business School.
Laura is an entrepreneur and former IBM executive. She was co-founder, COO and Director of Webhelp Inc. She was also co-founder, CEO and Director of The King West Club. Prior to these positions, she enjoyed a 14 year career with IBM Canada Ltd. where she held various executive positions including National Brand Manager, Professional Services Executive and Global Services Executive.
Laura is a Certified Director and holds an ICD.D designation from the Institute of Corporate Directors. She also holds an Honours Bachelor of Commerce degree from the University of Toronto and a Masters degree in Business Administration from the Ivey Business School at Western University.