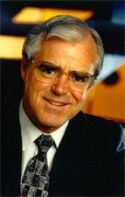 MBA '69, LLD '12
Chairman, President and CEO, Harvard Developments Inc. - Hill Group of Companies
Mr. Hill graduated from Georgetown University with a BSBA degree in 1967. He acquired a Masters in Business Administration from the Ivey Business School at Western University in 1968.
In 1969, he joined Burns Brothers and Denton in Toronto as an investment analyst and managed their office in Winnipeg from 1972 until 1976.
In 1976, he became Vice President of McCallum Hill Limited and then President of Harvard Developments Inc. in 1978. Harvard is a diversified company operating in Canada and the United States in the areas of real estate, insurance, broadcasting, oil and gas, technology and manufacturing. He is also Chairman of Crown Life Insurance Company and Boardwalk Real Estate Investment Trust.
In addition to serving on several public and private corporate boards both in Canada and the United States, Mr. Hill continues to support the Ivey Business School and the Georgetown University Graduate Business School as a member of their Advisory Boards. He also serves on the Board of the C.D. Howe Institute, the Fraser Institute, the Canadian Council of Chief Executives and the Woodrow Wilson Canada Institute.
He has received the Canada 125 Medal, Queen Elizabeth II Golden Jubilee Medal, Doctor of Laws, Honoris Causa from the University of Regina as well as the University of Western Ontario, St. Paul's Ignatian Challenge Award, Queen's Diamond Jubilee Medal, CTV Citizen of the Year, Order of Canada
Mr. Hill enjoys aerobic fitness, golf, as well as spending time with his wife Carol, their five children and eleven grandchildren.