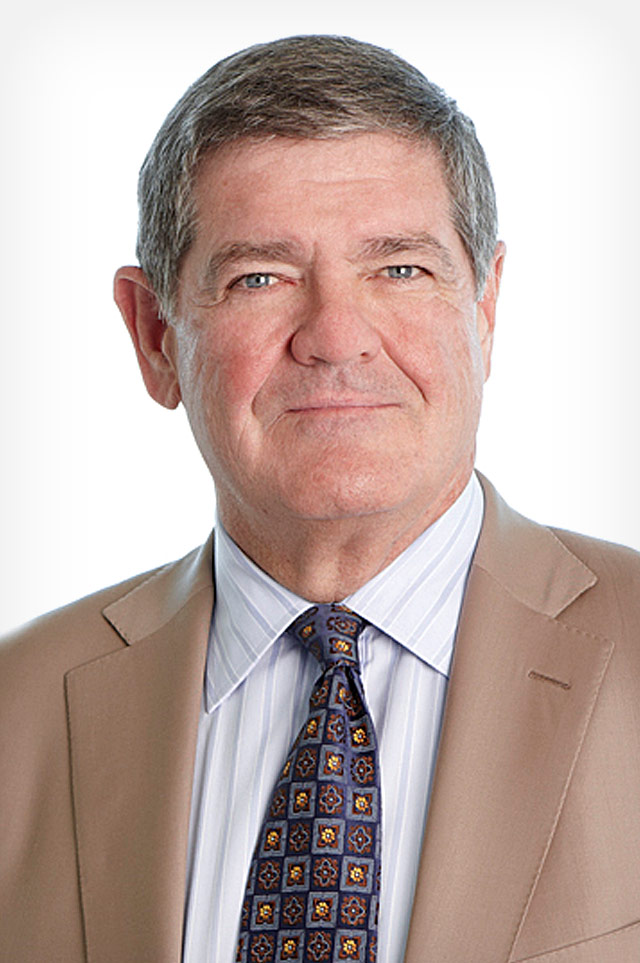 MBA '74
Corporate Director, Canaccord Genuity Group Inc. and Chairman, Sprott Resource Holdings Inc.
Terry Lyons has over 40 years' experience in the development, financing and management of natural resource, manufacturing, real estate and merchant banking companies with an extensive background in corporate restructuring. He is a member of the Institute of Corporate Directors.
After completing a Bachelor of Applied Science in Civil Engineering from the University of British Columbia, Mr. Lyons attended the University of Western Ontario, graduating with an MBA in 1974.  Mr. Lyons was an applications engineer and marketing specialist with Caterpillar Tractor and Finning International Inc. and General Manager of South Western Drug Warehouse Ltd.  In 1976, he joined Versatile Corporation as Corporate Planning Manager, moving through a variety of senior positions in strategic planning, budgeting and finance, mergers and acquisitions and project management.  In 1986, he became Senior Vice-President of Versatile Corporation, Chairman of Versatile Pacific Shipyards and presided over the restructuring of the Corporation (now known as B.C. Pacific Capital Corporation, a senior merchant and investment banking company) which is now wholly owned by Brookfield Asset Management.  Mr. Lyons was a Managing Partner of Brookfield in charge of the merchant banking and restructuring activities in the natural resource sector.  In May 2004, after 17 years with Brookfield, Mr. Lyons retired to pursue other opportunities however remained as a consultant to Brookfield until February 2014.
Mr. Lyons currently serves as the Lead Independent Director and Chairman of the Audit Committee of Canaccord Genuity Group Inc. as well as a Director of Canaccord's subsidiaries in the UK (Chairman), US, Australia and Asia. He is also a director of several public corporations including Sprott Resource Holdings Inc. (Chairman), Polaris Materials Corporation (Chairman), and Martinrea International Inc. Mr. Lyons is past Chairman of Northgate Minerals Corporation which was acquired by Aurico Gold (now Alamos) creating a new mid-cap gold company and past Chairman of Eacom Timber Corporation which was sold to a private equity firm. He was previously a Director of the B.C. Pavilion Corporation (Pavco), Chairman of Westmin Mining and Vice Chairman of Battle Mountain Gold.
Mr. Lyons has been active in Junior Achievement, the United Way, Special Olympics and other charitable and sports organizations (including swimming and water polo).  He is past Chairman of the Mining Association of B.C. past Co-Chairman of the B.C. Business Hall of Fame, a past Governor and Member of the Executive Committee of the B.C. Business Council, a past Governor of the Olympic Foundation of Canada, former Chairman of Sport B.C., a past President of Shaughnessy Golf and Country Club and a past member of the BC Board of the Institute of Corporate Directors and is currently a member of the Advisory Board of the Richard Ivey School of Business at the University of Western Ontario. In 2007 Mr. Lyons was awarded the Inco Medal by the Canadian Institute of Mining and Metallurgy for distinguished service to the mining industry.