FEATURE
CLASS
OF 2020
Meet some of this year's impressive graduates who have overcome challenges, grown from the diverse perspectives of their fellow classmates, and leave Ivey feeling equipped to face this new world as alumni.
There's no doubt that 2020 graduates have a historical significance forever associated with their last weeks of school. They faced unprecedented circumstances as they wrapped up classes, completed final exams from their homes, and headed towards graduation online — all while the world at large faced a health crisis. Joining more than 30,000 alumni who have now graduated from Ivey, our inspiring recent graduates reflect on their education and what it means to cross the threshold into the esteemed Alumni Network.
Margot Ghersin, HBA '20
Ottawa, Ont. native Margot Ghersin will be working at Bain & Company in Toronto, Ont. and feels that the beauty of the Ivey experience is that every single classmate taught her something new. "I loved learning how to analyze cases through the lens of engineers, philosophers, and people with experience living all over the world," she says.
"I can't describe the past few months without the words 'extraordinary circumstances.' Luckily, our Ivey education has taught us how to bravely deal with uncertainty — by being flexible and positive."
/ Margot Ghersin, HBA '20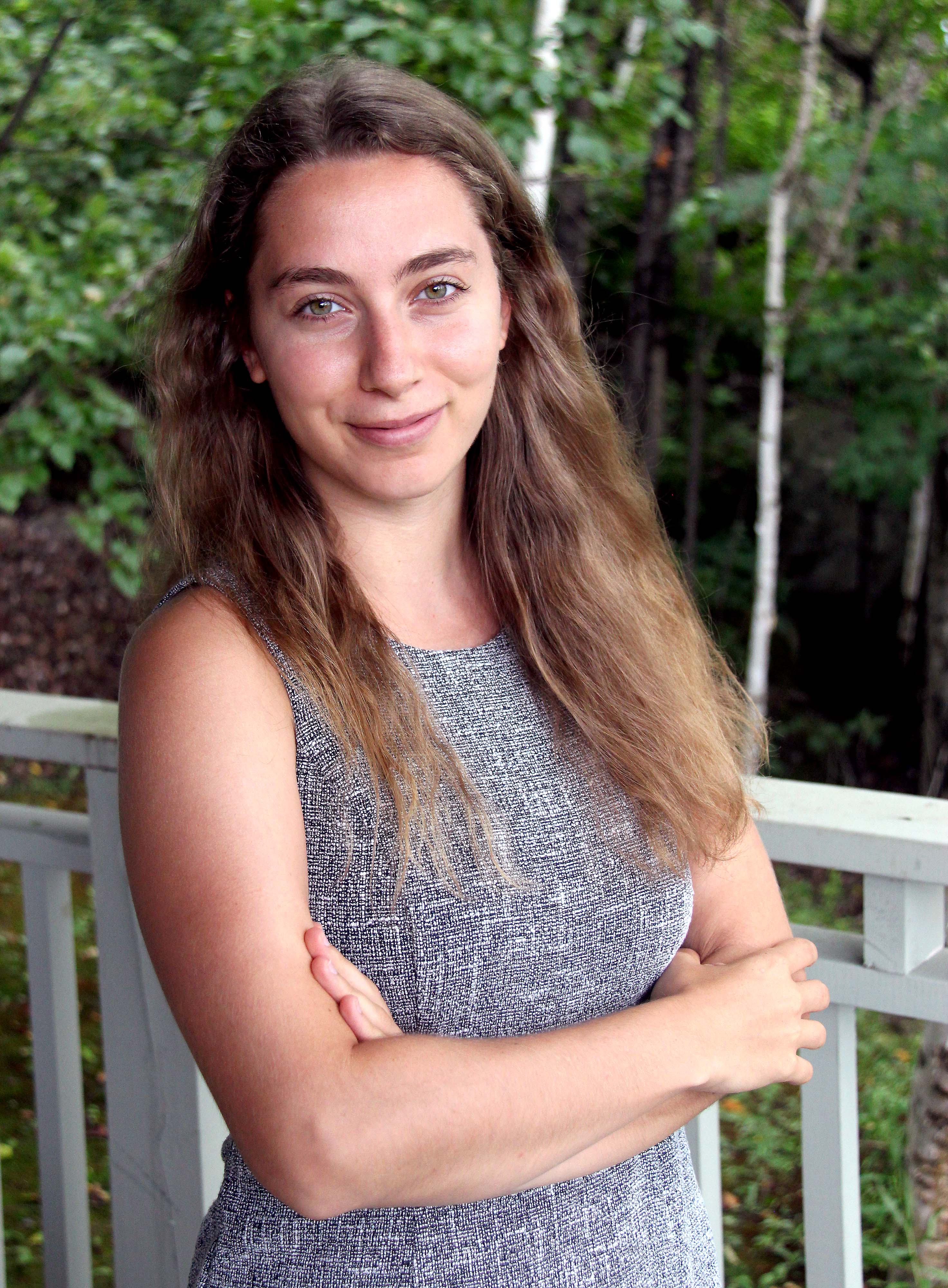 Her decision to apply to Ivey came through the Ivey Summer Leadership Program for incoming grade 12 students. She wanted to see whether business, and more specifically Ivey, "would be a good fit."
In the summer program, she was immediately drawn to the Case-Method of Learning and enjoyed how the Ivey environment pushed her out of her comfort zone — a prevalent theme that carried throughout her HBA years as well.
Her most unforgettable HBA experience took place when she led the Ivey LEADER Project as Executive Director and travelled to North Macedonia in the summer of 2019. In Skopje, the capital, she lectured, led case discussions, and coached entrepreneurs on their promising business ideas.
"A memorable moment for me was seeing the participants showcase all their takeaways from the cases and coaching sessions at our final pitch competition. This also made me realize my own personal growth — from participating in a case discussion as an HBA1, to facilitating tangible and meaningful learnings to entrepreneurs across the world just a few months later."
Ghersin is proud to be part of the Alumni Network. "To be an Ivey alumna means more than having a diploma. It means I've proven my curiosity, drive, and willingness to dream beyond the status quo. I'm proud to be connected to a school and education that continues to instill these values in its students, and I look forward to connecting with Ivey alumni throughout my life to make the world a better place through business."
Joren Tergesen, MSc '20
"When I started my Ivey journey, I was worried about leaving a job at a coal mine to come to one of the most prestigious business schools in Canada. I seriously considered not even starting the journey, but thankfully I did. And because of the growth and experiences that I had at Ivey, I was able to cope with that fear...value the strength that it took to overcome that fear…fear is power," says Joren Tergesen.
Today Tergesen's employed by Vancouver, B.C.-based Teck Resources Limited, Canada's largest diversified mining company. He is currently working remotely from Vancouver Island, B.C., but will be based out of Calgary, Alta.
The B.Sc. in geography grad was working in mine reclamation in a small town in British Columbia when a friend told him about Ivey's MSc Program. Tergesen saw the international business program as the perfect opportunity to advance his career, while also being able to travel. His destination of choice was India and a memorable experience.
Like most new Ivey students, there's that moment of trepidation as you stand among your peers at the Opening Ceremony, and Tergesen says he initially wondered if he was making the right decision. "I was talking to my new classmates and everyone seemed so impressive." But rather than shy away, "It made me feel like I had something to contribute too."
"Because of the growth and experiences that I had at Ivey, I was able to cope with that fear... value the strength that it took to overcome that fear…fear is power."
/ Joren Tergesen, MSc '20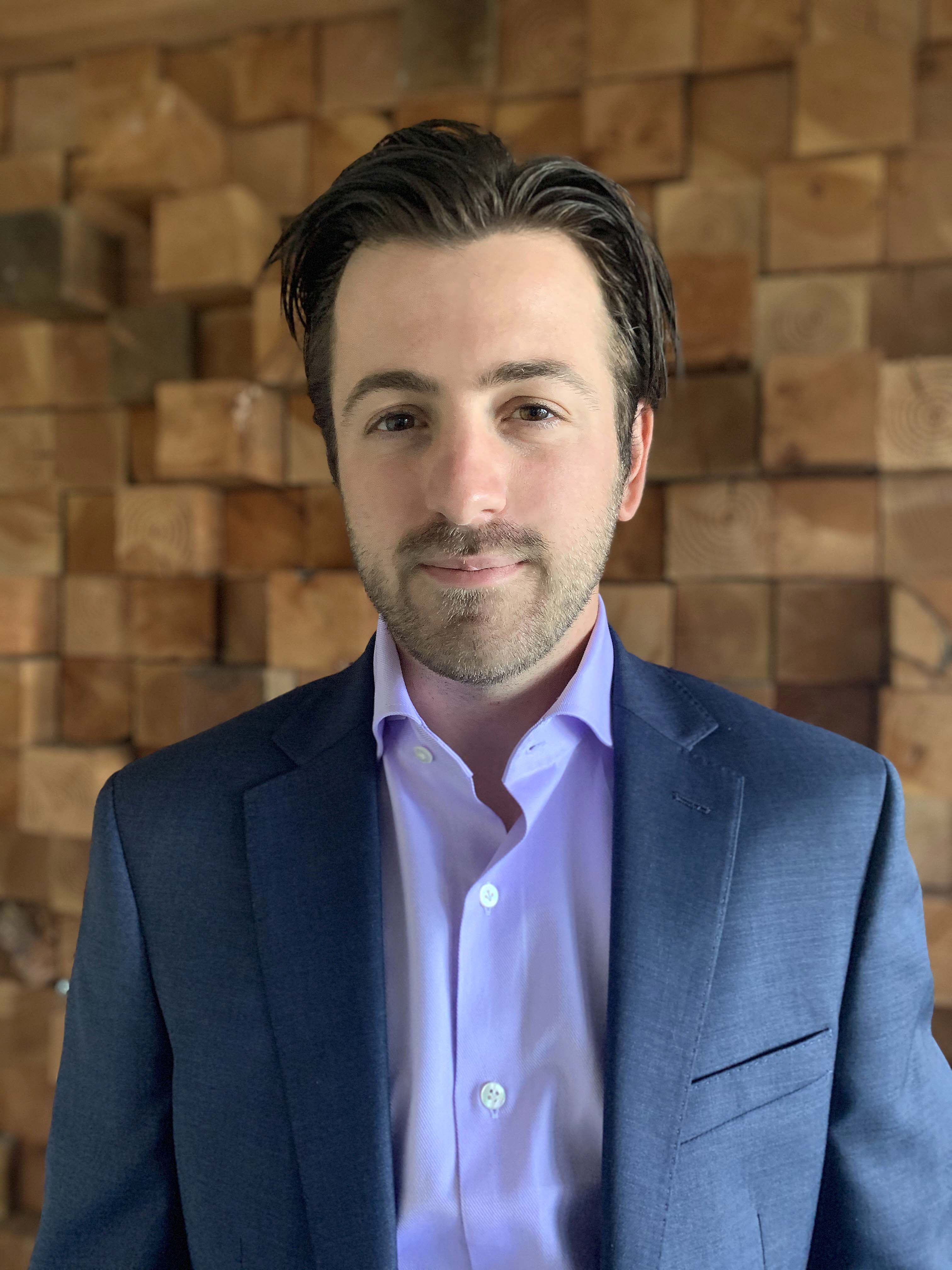 Like Ghersin, Tergesen says he learned so much from his fellow classmates, many international students. Listening to how they approached problems gave him "another lens into alternative ways of analyzing situations."
One of his most memorable moments came from what started out as a low point.
"I was really feeling down, thinking I didn't fit the typical business student mould. I didn't want to go into consulting, and I wasn't interested in banking jobs. But one of my mentors, Professor Martha Maznevski, PhD '94, said, 'A business degree isn't what you do with it, it's what you make of it.' And I realized I could use this as a tool, not as a framework."
Those moments of unease evolved to recognition that he did fit in and that he could apply all he learned to better whatever business aspirations he had. Today, Tergesen says he's proud to join the ranks of Ivey alumni who "are driving positive change," just like he is.
Abdul Salami, MBA '20
The concept of networking was an important factor when it came to balancing the exciting challenges of the Ivey learning experience with family life for Abdul Salami.
Originally from Nigeria, and living in Calgary, Alta. when he applied to Ivey, Salami says, "Coming to Canada from Nigeria, I realized there was a need to further my education to break into the business world. And so I applied to the premium business school in Canada."
Now living with his wife and son in Toronto, Ont., this fall he'll be working at Capco — a financial technology consulting firm — as a consultant, bridging solutions between the technical team and customers. He says he quickly realized that creating a network of close-working classmates is important because those are the people you'll work with on projects and cases, and social connections come from those relationships as well.
"Building lasting relationships with the people you will be in school with is important because those will be your points of contact after graduation. It's an opportunity to create a new, strong and supportive family."
/ Abdul Salami, MBA '20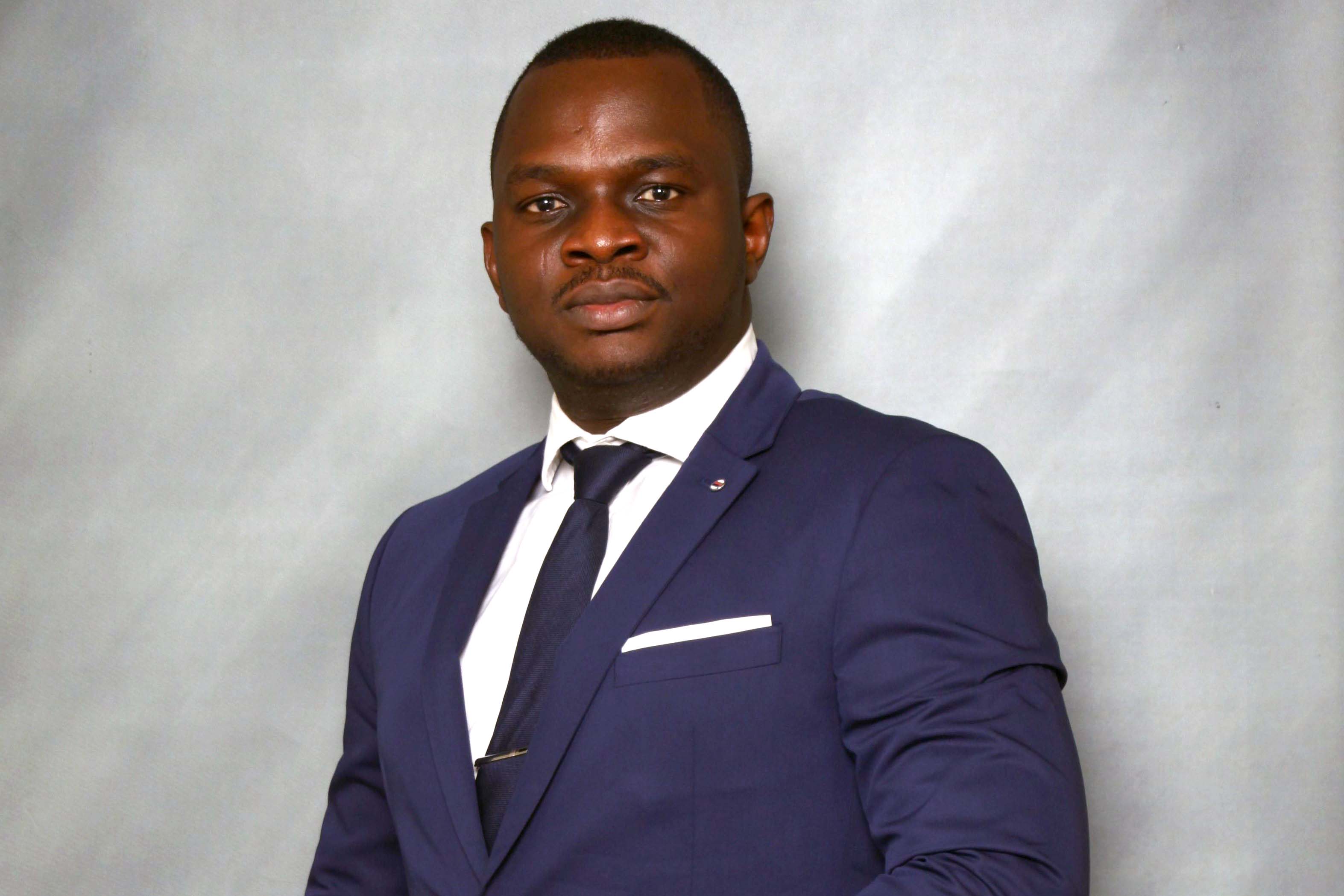 Balance was key when it came to "maintaining a good academic standing, connecting with my classmates, and preserving my family life."
The most valuable thing he says he learned was "adaptability."
"The class was truly diverse, and people come with different experiences. I had to learn to be adaptable very quickly so that I could get to know people better and build lasting connections, while also being sincere and maintaining my true self." As well, Salami had to adapt to the Canadian business "teamwork" concept.
Salami says he was pleasantly surprised at what he refers to as his classmates' "service ingenuity."
"There were so many scenarios where people, out of their own volition, initiated events that were not self-serving to help others develop." For example, his most memorable moment came when his classmates organized a fashion show to support a local non-profit business, taking part in the runway and donating money and the clothes to the business. "It was a truly beautiful thing."
His advice to new Ivey students: "Identify and understand the need for multi-layered networking, with potential employers and especially with the cohort. Building lasting relationships with the people you will be in school with is important because those will be your points of contact after graduation. It's an opportunity to create a new, strong and supportive family."
Shannon Busta, EMBA '20
Like all EMBA students, Shannon Busta had an established career when she applied to Ivey. In her previous job, as a journalist at The Globe and Mail, Busta took part in an incubation lab to pitch ideas and develop them. Her idea to find a way to reach younger audiences was given the thumbs up and, during the project, she got her first exposure to the business side of the newspaper industry — but found herself in unfamiliar territory.
At the same time her manager recommended that she consider doing an MBA and her employer supported the idea. A colleague had just finished the program at Ivey and spoke highly of it. She applied and was accepted.
"The calibre was just off the charts across the program. The professors are deeply skilled in communicating complicated ideas and instructing using the expertise of people in the room. It was 18 months of really informative discussion."
/ Shannon Busta, EMBA '20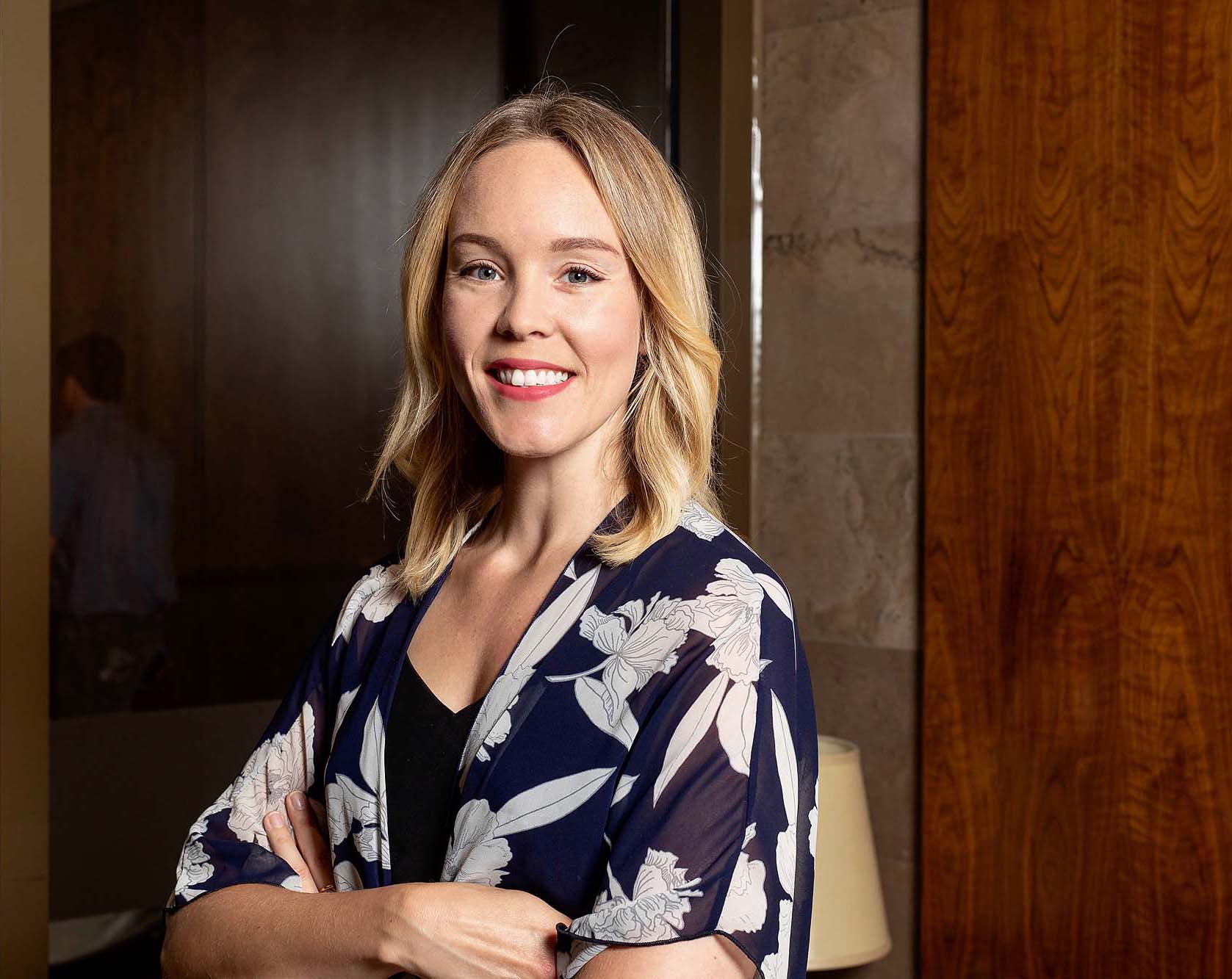 EMBA students often have additional challenges and Busta felt those pressures. Working a full-time job, having a partner, and busy social life, she knew she'd have to put something aside to focus on her studies.
"I had to be really honest with my family and friends when I was going into this program, telling them I wasn't going to be able to see them as much as I'd like for a year and a half." Luckily, they were incredibly supportive.
Her most memorable moments took place during her distance education trip to India. "It was one of the most incredible experiences of my life." Spending a week in Mumbai consulting for a company expanding into Europe "was really meaningful work." The whole experience and time spent there "gave me such a deep understanding of my own privilege and how good people are around the world."
Much of her learning came from her classmates. "I had colleagues working at successful startups, working in government, health care, finance, the banking sector, and even a pilot. They gave us deep insight just because of the nature of their lived experiences."
The biggest positive surprise was the calibre of instruction. "I had undergraduate and master's degrees and I expected the EMBA would be a similar experience. I couldn't have been more wrong. The calibre was just off the charts across the program. The professors are deeply skilled in communicating complicated ideas and instructing using the expertise of people in the room. It was 18 months of really informative discussion."
Now working as Opinion Newsletter Editor for The New York Times in Toronto, Ont., Busta says she formed deep relationships with her classmates, now her alumni peers. "I'm honoured to have mutual respect with these brilliant leaders."
up next / MESSAGE FROM IAN CHAIR
ADAPTING
TO CHANGE
A Message from Scott
Vanderwel, HBA '98, Chair, Ivey
Alumni Network Board
read more