left turn
GAINING
CONTROL
Erin Craven, HBA '98, leapt from Fortune 500 executive to femtech entrepreneur, and is helping women gain confidence, freedom, and control over their lives.
MADE AN INTERESTING CAREER "LEFT TURN?"
TELL US ABOUT IT! EMAIL
INTOUCH@IVEY.CA
I've always been a lover of innovation. As a former president of Graceway Pharmaceuticals in Canada and then a top executive at 3M Canada, I have strong connections in health care and an ability to see what's coming in both health and consumer trends.
I was also a woman struggling with a condition that affects two out of three women over 40 — bladder leaks and urgency, medically known as incontinence. I wear my heart on my sleeve and the feminist in me would get super frustrated: Why in 2019 wasn't there a solution to this silent epidemic? If men had to deal with this at the same rate women do, it would have been solved already.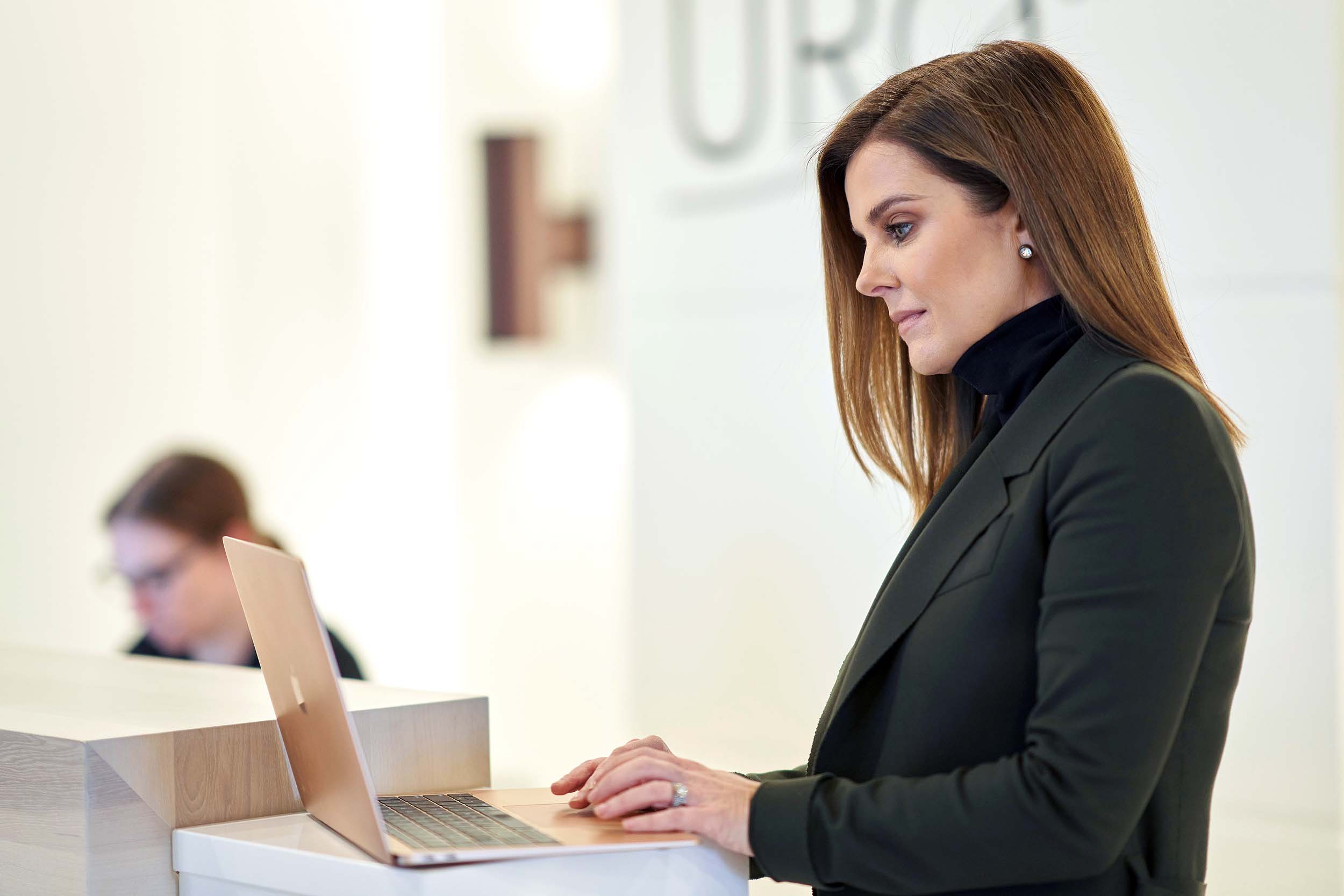 After doing my own research, I discovered a solution did exist but had yet to make inroads in Canada. Approved by Health Canada, this high-tech chair, known as "The Kegel Throne," was incredibly effective and, best of all, non-invasive. I knew that would speak to women.
I was extremely curious. The device uses electromagnetic energy to restore strength to the pelvic floor muscles by doing 11,000 kegel exercises for you in just 28 minutes. I tried it, did the full treatment, and got my life back.
With my health-care background, I knew the femtech industry was an attractive and growing market, expected to reach $50 billion USD by 2025. Most femtech companies are female-led, using technology to solve unmet needs in female health care. I recognized from my own experience how this technology could empower women to gain control over their health and happiness. They just needed access to it.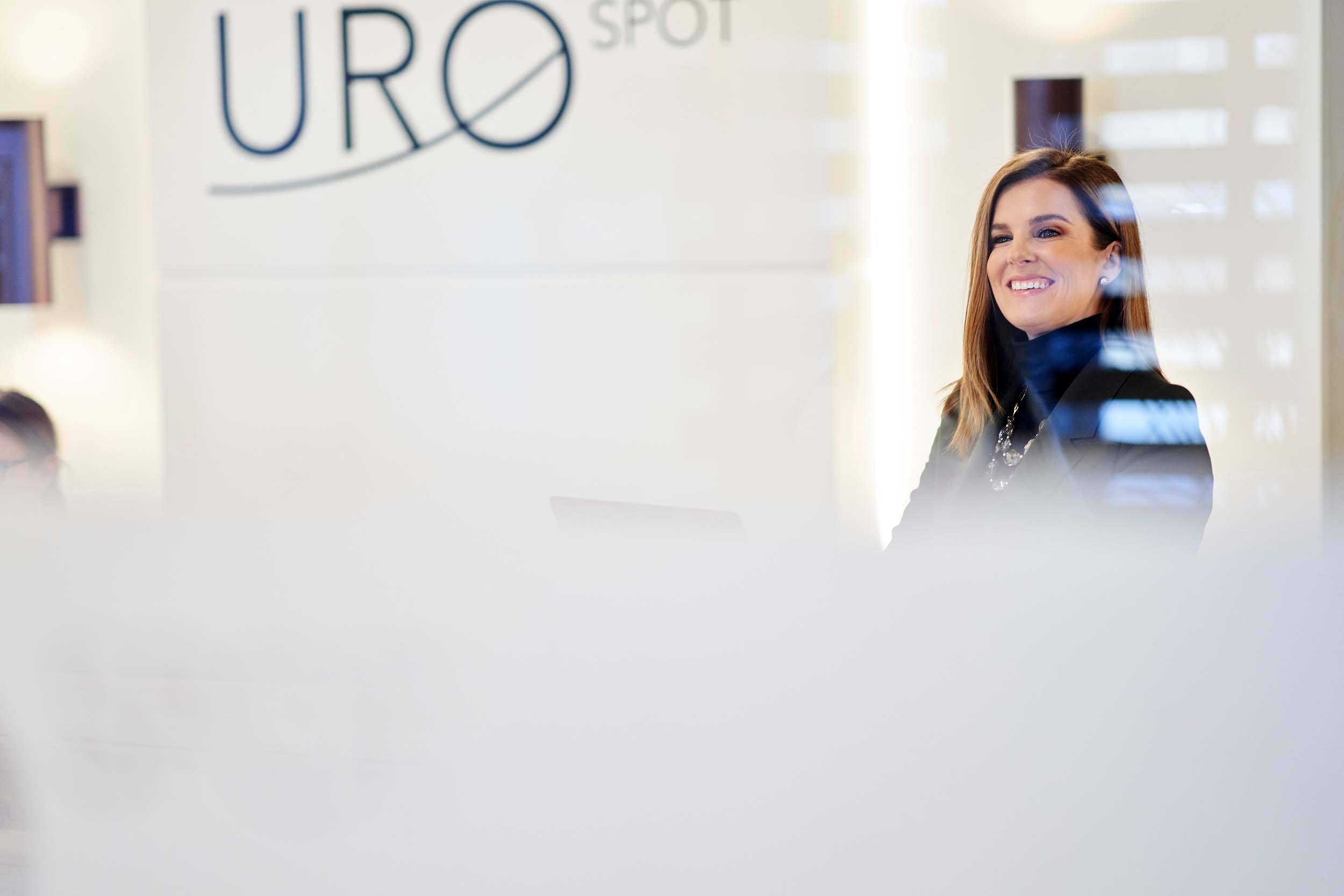 After working on the idea at night for months, I left 3M in May 2019 to launch UROSPOT, a private urology clinic for pelvic floor strengthening. My husband encouraged me to make this courageous move. My marketing strategist partner and best friend from business school, Jennifer Gerynowicz, HBA '98, helped me build the brand.
Our first UROSPOT location opened in London, Ont. in October 2019. We opened a second location in Toronto, Ont., and launched a franchising system in October 2020. I'm proud we hit all of our goals in the first year, despite being shut down for over two months after the pandemic hit.
I started UROSPOT to provide freedom and change women's lives by building strong pelvic floors. I didn't know I was going to experience this level of personal growth, learning to control my mind and fears, and moving through tough situations.
All of this has been extremely challenging, but it also feels more rewarding than anything I've done before in my 22 years in business.
Made an interesting career "Left Turn?" Tell us about it! Email intouch@ivey.ca
up next / YOUR IVEY NETWORK
MAKING STRIDES
Scott Vanderwel, HBA '98, Chair, Ivey Alumni Network Board, discusses prioritizing equity, diversity, and inclusion within the Network.
read more