The Ivey Distinguished Service Award, created in 1998 by the Ivey Alumni Network Board and distributed at Homecoming each year, recognizes alumni who have provided extraordinary service to the Ivey Business School over an extended period of time.
Each of the honourees have contributed time and talent to propel the School toward its goals, made substantial and sustained contributions to the School, exhibited the qualities and values embodied by the Ivey Business School, positively influenced the lives of others, supported Ivey alumni efforts, and graduated at least 10 years prior to the award.
Meet our 2021 Alumni Faculty Service Award recipient.
2021 Award Recipients: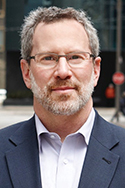 Michael is the President of Juno Advisors Ltd., his consulting company which focuses on strategic advisory and investment opportunities. His clients have included multi-national corporations, governments and pension funds. He is also a Senior Advisor with the Boston Consulting Group. He served as Special Advisor to Waterfront Toronto on its smart city initiative with Sidewalk Labs, the Google sister company.
Michael is the former President and CEO of Capstone Infrastructure Corporation. He was responsible for the company's overall management of power infrastructure and utilities businesses in Canada and internationally.  
As an executive with extensive experience in the Canadian power, infrastructure and utilities sector, Michael was previously the President of Macquarie Infrastructure and Real Assets Canada Ltd. and a Senior Managing Director of Macquarie Group Limited. Prior to this, Michael served as the Senior Managing Director of Infrastructure and Utilities Advisory for Macquarie Capital Markets Canada, as well as a senior executive with CIBC World Markets' Power & Utilities investment banking group.
Currently, Michael is the chair of CircuitMeter Inc., an early stage sub-metering and data analytics company, a director of BiomeRenewable, and a director of the Independent Electricity System Operator of Ontario. Until January 2019, he was the Chairman of the Association of Power Producers of Ontario (APPrO). He is a member of the Young Presidents' Organization (YPO). From 2013 to 2017, Michael was a director of Build Toronto, the real estate development arm of the City of Toronto and was previously chair of the Ivey Alumni Network. 
Michael holds a Bachelor of Arts in Economics and Philosophy from Dartmouth College and an MBA from Ivey Business School at Western University. He also holds the Chartered Financial Analyst and ICD.D designations.
Service Contributing to Nomination/Award Selection:
Ivey Alumni Network Board of Directors (Vice Chair, Chair) – 2015-2018
Ivey Advisory Board Member – 2015-2018
Ivey Advisory Board Task Force Member, Business & Society – 2016-2018
Business Leader Dinner Selection Committee Member – 2015, 2017
Homecoming Reunion Social Organizer – 2021, 2011, 2006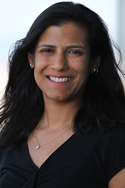 Nan DasGupta is a Managing Director and Senior Partner in BCG's Toronto office and is a core member of the Financial Services Practice. She leads the People and Organization Practice in Canada, is the People Chair for BCG Canada, and the Leader of Women@BCG in North America. Nan has worked extensively on strategy and organizational transformational efforts across Financial Services, Retail, Consumer and Industrial Good industries. She has contributed extensively to the Social Impact and Diversity, Equity and Inclusion domains, and is one of the leaders of BCG's Centre for Canada's Future. 
Nan is a board director of CivicAction Leadership Foundation, Leap Pecaut Centre for Social Impact, a member of the Ivey Advisory Board and of the Catalyst Canada Advisory Board. She has three kids and leads an active life of sports, fun, and travel with her family. 

Before joining the firm, Nan worked as a Project Engineer for General Electric, Industrial Motors Business.

Nan received her MBA from the Ivey Business School at Western University, Masters of Electrical Engineering from the University of Toronto, and Bachelor Honors Electrical Engineering degree with a minor in Management from McGill University.
Service Contributing to Nomination/Award Selection:
Ivey Advisory Board Member – 2018-present
Ivey Strategy Advisor for Dean Sharon Hodgson – 2019-present
Ivey Business Leader Dinner patron – 2008-present
Ivey Reunion Campaign Volunteer – 2001, 2011, 2016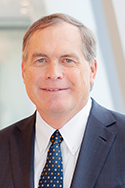 Tim MacDonald is a Partner at EY Parthenon in the Strategy and Transactions practice in Toronto. He has over 35 years of global management consulting experience. Tim has lived in Canada, the United States, England, and the Netherlands and has worked extensively on consulting engagements across the Americas and Europe.
He holds both an Honors Business Administration (1981) degree and a Masters in Business Administration (1988) from the Ivey Business School at Western University. Tim joined Kearney in 1988 and was elected a Partner in 1995. He led the Canadian practice from 2000 to 2012 as the President of A.T. Kearney Ltd. Tim then joined EY Canada as a Partner in Transaction Advisory Services (changed to EY Parthenon in 2019).
Tim has consulted on strategic and organizational issues in a wide range of industries, including consumer products/retail, financial institutions and telecommunications. His areas of specialty include strategy, M&A/merger integration, divestiture management and cost transformation/organization effectiveness. Tim has also conducted significant diligence and value creation engagements in the private equity sector. 
Tim is a proud husband and father of two children. Other pursuits he enjoys include golf, skiing and the cottage. He is a proud Ivey and Western alum and has been a member of the Ivey Business School Advisory Board for many years. Tim has also previously sat on the board of the National Ballet of Canada and several private advisory boards.
Service Contributing to Nomination/Award Selection:
Ivey Advisory Board Member – 2005-present

Development Committee – 2006-2013; 2019-present
Executive Committee – 2011-present

Campaign Cabinet Member – 2008-2013
Ivey Advisory Board Task Force Member, Disruption & Innovation – 2016-2018
Business Leader Dinner Selection Committee – 2012, 2017, 2019
Ivey Reunion Campaign Volunteer – 2001, 2011, 2015, 2016
Previous Honourees
2020
Gilles Ouellette, HBA '69, MBA '70
Dan Rowe, MBA '05
Meet the recipients (video)
2019
John Bayliss, HBA '99
Laura Hantho, MBA '89
Jon Hantho, MBA '89
Pamela Jeffery, HBA '84, MBA '88
Meet the recipients (video)
2018
Doug Guzman, HBA '88
Barbara Stymiest, HBA '78, LLD '11
Gary West, HBA '68
David Wright, HBA '68
Meet the recipients (video)
2017
Anthony Ostler, MBA '97
Mark Shuper, HBA '92
Steve Suske, MBA '77
Meet the recipients (video)
2016
Nora Aufreiter, HBA '81
Scott Beattie, HBA '81, MBA '86  
Jon Love, HBA '76, LLD '16
Mark Whitmore, MBA '91 
Meet the recipients (video)
2015
Andy Chisholm, MBA '85
Alexa Nick, MBA '95
Rob Staffen, HBA '80, MBA '02
Meet the recipients (video)
2014
Laurie Campbell, MBA '89
Patrick Crowley, HBA '74
David Kassie, MBA '79
Meet the recipients (video)
2013
Timothy E. Hodgson, MBA '88
Sarah Morgenstern, MBA '93
Kevin O'Brien, HBA '93
Meet the recipients (video)
2012
Darin Deschamps, HBA '87
Tim Hockey, EMBA '97
Richard W. Ivey, HBA '72
Pierre Morrissette, MBA '72
Meet the recipients (video)
2011
Robert V. Brouillard, MBA '66
Barbara H. Fraser. HBA '71
Donald J. McDougall, MBA '61
Joseph C. Shlesinger, MBA '86
Meet the recipients (video)
2010
Sylvia D. Chrominska, HBA '75
David W. Cornhill, MBA '80
J. Paul Sabourin, MBA '80
2009
J. Jay Brown, HBA '79
George A. Cope, HBA '84
Michael H. McCain, HBA '79
2008
Tevya (Teddy) Rosenberg, HBA '73
John Rothschild, MBA '73
Kishore Sakhrani, MBA '83
2007
Arkadi Kuhlmann, HBA '71, MBA '72
Kevin Yousie, HBA '77, MBA '80
2006
Serge Gouin, HBA '65, MBA '66
Gilles Lamoureux, MBA '66
2005
Douglas E. Speers, MBA '70
2004
Geno Francolini, HBA '54
Barbara Wilkes, HBA '74, MBA '76
2003
Barrie Birks (post-humous), MBA '73
Stephen McDonald, MBA '83
2002
Beryl M. Ivey, BA '47, LLD '97
Richard M. Ivey, HBA '47, LLD '79
2001
Ron Charles, MBA '71
Ken Harrigan, HBA '51
Jim Hunter, MBA '76
2000
Judd Buchanan, MBA '55
C. Richard Sharpe, HBA '50
J.J. (Jack) Wettlaufer, HBA '50, MBA '51
1999
Shody Chow, MBA '69
C.B. (Bud) Johnston, HBA '54, MBA '57
George Turnbull, HBA '49
1998
Don Johnson, MBA '63
Michael Needham, MBA '68
Earl Orser, LLD '91