The Ivey Distinguished Service Award, created in 1998 by the Ivey Alumni Network Board and distributed at Homecoming each year, recognizes men and women who have provided extraordinary service to the Ivey Business School over an extended period of time.
Each of the honourees have contributed time and talent to propel the School toward its goals, made substantial and sustained contributions to the School, exhibited the qualities and values embodied by the Ivey Business School, positively influenced the lives of others, supported Ivey alumni efforts, and graduated at least 10 years prior to the award, if an Ivey graduate.
Meet our 2020 Alumni Faculty Service Award recipient.
2020 Award Recipients: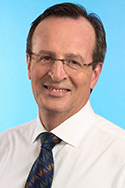 Throughout his impressive 40-year career at BMO Financial Group, Gilles has led the significant expansion of BMO's wealth business and built its reputation for excellence, customer centricity and innovation. As Chairman of BMO Global Asset Management since August 2019, he leads the 10 boards in place across BMO's asset management business, which offers investment products and solutions to institutional, retail and high net worth investors from more than 20 offices around the world.
Gilles entered the investment industry in 1979 after teaching investment management at Western University and owning a small business. He built a successful career as an Investment Executive at Burns Fry Limited and then assumed progressively senior roles leading to his appointment as Executive Vice-President in 1993. Following the 1994 merger of Nesbitt Thomson and Burns Fry, Gilles assumed increasing responsibilities within BMO's wealth management business. In 2001, he was appointed Group Head, Wealth Management.
In 2015, Gilles was appointed Group Head, BMO Asset Management, and Vice-Chair, International, where he defined strategic goals to maximize customer and shareholder value for the bank and ensured the appropriate governance and risk management frameworks were well embedded to mitigate risk.  
Gilles has also served on several influential boards in the financial industry and in his community, including the Canadian Institute for Advanced Research and the C.D. Howe Institute. He currently serves on the advisory board of the Ivey Business School and is a Director Emeritus of the Art Gallery of Ontario Board of Trustees. 
Gilles holds an undergraduate degree and a Master of Business Administration from Western University.
Service Contributing to Nomination/Award Selection:
Ivey Advisory Board Member (2005-Present)
Ivey Class Speaker (2019)
Attended Ivey Business Leader Dinner (2002, 2005, 2009, 2011, 2012, 2014, 2015, 2018)
Global Ivey Day Volunteer (2016, 2019)
Ivey Reunion Campaign Volunteer (2009, 2014)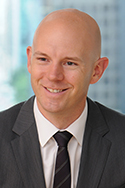 Dan is a Deloitte partner and currently Deloitte Canada's Consulting leader for the Consumer industry. In this role, he leads a team focused on helping executive teams and their Boards build confidence in and alignment behind hard choices. This work positions him at the crux of the most complicated business issues faced by companies in several consumer focused sectors including retail, CPG, automotive, hospitality, lotteries, and transportation. Dan's work typically involves assessing existing strategies, understanding customers and their evolving needs, conceiving of and developing new concepts and innovations, and establishing the operating model necessary to support strategy execution.
In addition to this role, Dan also supports the C suite development program offered by Deloitte focusing his efforts primarily on helping CEOs, CIOs, and COOs be successful in their positions. Dan previously led Monitor Deloitte in Canada, Deloitte's strategy advisory business and formerly led Deloitte Canada's Consulting M&A efforts.
Dan has a Bachelor of Commerce degree from University of Alberta (1999) and an MBA from Ivey (2005). Post-MBA, Dan worked with Monitor Group as a strategy consultant advising clients around the globe. Deloitte purchased Monitor in 2013. Prior to Monitor, Dan worked in the education sector across North America, Asia and Latin America implementing education strategy and reform programs led by major international financial institutions. Dan currently lives in Toronto with his wife and two children.
Service Contributing to Nomination/Award Selection:
Ivey Alumni Network Board Member and Global Ivey Day Co-Lead (2016-2020)
Alumni Class Liaison (2005-Present)
Annual Fund Class Agent (2005-2017)
Head of Recruiting for Monitor Canada (2007-2013)
Attended Business Leader Dinner (2016, 2017, 2018)
Previous Honourees
2019
John Bayliss, HBA '99
Laura Hantho, MBA '89
Jon Hantho, MBA '89
Pamela Jeffery, HBA '84, MBA '88
Meet the recipients (video)
2018
Doug Guzman, HBA '88
Barbara Stymiest, HBA '78, LLD '11
Gary West, HBA '68
David Wright, HBA '68
Meet the recipients (video)
2017
Anthony Ostler, MBA '97
Mark Shuper, HBA '92
Steve Suske, MBA '77
Meet the recipients (video)
2016
Nora Aufreiter, HBA '81
Scott Beattie, HBA '81, MBA '86  
Jon Love, HBA '76, LLD '16
Mark Whitmore, MBA '91 
Meet the recipients (video)
2015
Andy Chisholm, MBA '85
Alexa Nick, MBA '95
Rob Staffen, HBA '80, MBA '02
Meet the recipients (video)
2014
Laurie Campbell, MBA '89
Patrick Crowley, HBA '74
David Kassie, MBA '79
Meet the recipients (video)
2013
Timothy E. Hodgson, MBA '88
Sarah Morgenstern, MBA '93
Kevin O'Brien, HBA '93
Meet the recipients (video)
2012
Darin Deschamps, HBA '87
Tim Hockey, EMBA '97
Richard W. Ivey, HBA '72
Pierre Morrissette, MBA '72
Meet the recipients (video)
2011
Robert V. Brouillard, MBA '66
Barbara H. Fraser. HBA '71
Donald J. McDougall, MBA '61
Joseph C. Shlesinger, MBA '86
Meet the recipients (video)
2010
Sylvia D. Chrominska, HBA '75
David W. Cornhill, MBA '80
J. Paul Sabourin, MBA '80
2009
J. Jay Brown, HBA '79
George A. Cope, HBA '84
Michael H. McCain, HBA '79
2008
Tevya (Teddy) Rosenberg, HBA '73
John Rothschild, MBA '73
Kishore Sakhrani, MBA '83
2007
Arkadi Kuhlmann, HBA '71, MBA '72
Kevin Yousie, HBA '77, MBA '80
2006
Serge Gouin, HBA '65, MBA '66
Gilles Lamoureux, MBA '66
2005
Douglas E. Speers, MBA '70
2004
Geno Francolini, HBA '54
Barbara Wilkes, HBA '74, MBA '76
2003
Barrie Birks (post-humous), MBA '73
Stephen McDonald, MBA '83
2002
Beryl M. Ivey, BA '47, LLD '97
Richard M. Ivey, HBA '47, LLD '79
2001
Ron Charles, MBA '71
Ken Harrigan, HBA '51
Jim Hunter, MBA '76
2000
Judd Buchanan, MBA '55
C. Richard Sharpe, HBA '50
J.J. (Jack) Wettlaufer, HBA '50, MBA '51
1999
Shody Chow, MBA '69
C.B. (Bud) Johnston, HBA '54, MBA '57
George Turnbull, HBA '49
1998
Don Johnson, MBA '63
Michael Needham, MBA '68
Earl Orser, LLD '91