This award, created in 1998 by the Ivey Alumni Network Board, recognizes men and women who have provided extraordinary service to the Ivey Business School over an extended period of time.
Each of the honourees have contributed time and talent to propel the School toward its goals, made substantial and sustained contributions to the School, exhibited the qualities and values embodied by the Ivey Business School, positively influenced the lives of others, supported Ivey alumni efforts, and graduated at least 10 years prior to the award, if an Ivey graduate.
2017 Distinguished Service Award Recipients: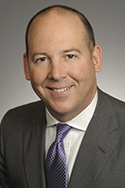 Anthony Ostler, MBA '97   
SVP, Client Services Executive, Investor Services Americas, State Street Corporation
Anthony Ostler is currently a client services executive in the Investor Services Americas division of State Street in Boston, Massachusetts, USA. In this role Anthony is the executive responsible for the relationship management and operational delivery of custody, fund accounting and fund administration services to one of State Street's largest institutional asset management clients and leading a team of over 200 individuals dedicated to supporting this client. Prior to taking on this client facing and operational role in September 2017, Anthony joined State Street in August 2014, as senior vice president and head of Investor Relations. He has a track record of building strong external and internal relationships and significant experience in financial services as well as in investor relations, finance, capital markets, governance, strategy, risk management and marketing at global firms.

Mr. Ostler joined State Street from Manulife Asset Management Ltd. in Toronto, Ontario, Canada where he was chief marketing officer. Previous to that, he was senior vice president of investor relations for Manulife Financial Corporation. He also held several senior vice president positions at Canaccord Financial Inc., in Vancouver, British Columbia; these roles covered enterprise information and risk management; group risk and capital management; and investor relations, marketing and communications. Mr. Ostler worked in corporate treasury and investor relations at the Royal Bank of Canada in Toronto, prior to Canaccord. Anthony's extensive experience also includes tenure in Toronto as a strategy consultant at A.T. Kearney Ltd.
Mr. Ostler is a chartered financial analyst (CFA) and certified financial risk manager (FRM), and earned his MBA with Distinction from the Ivey Business School of the University of Western Ontario. He is currently a board member of the Boston chapter of buildOn, a non-profit charitable organization, the most recent past Chair of the Board of the Ivey Alumni Network and has held a number of leadership volunteer roles in support of social services organizations in British Columbia and Ontario.
Service Contributing to Nomination/Award Selection:
Ivey Advisory Board Member (2013-2015)
Ivey Advisory Board MBA Taskforce Member (2014-2015)
Ivey Alumni Network Board Chair (2012-2015)
Ivey Alumni Network Board Member (2007-2010)
Business Leader Selection Committee Member (2012-2015)
Ivey Alumni Partnership Program Volunteer (2003-2016)
Class Liaison (2007-2011)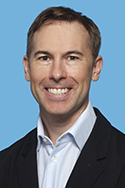 Mark Shuper, HBA '92
Co-Founder & Executive Director, The Sprouts Foundation
Mark Shuper is Co-Founder and Executive Director of The Sprouts Foundation, a Hong Kong NGO launched formally in 2011 to provide enhanced education and life skills programs to some of the lowest-income students in Hong Kong and Myanmar.
Mark grew up in an immigrant family in Toronto, with strong appreciation for the power of education to improve the path of both an individual and an entire community. He moved to Asia in 1994 after having also lived in Italy and the United States, and in pursuit of a childhood ambition eventually branched back from a 20-year career in finance and investment toward social service.
Mark was formerly a Managing Director and #1-rated equity analyst at Morgan Stanley, where he worked for 16 years and ran its global telecom research team. Thereafter, for four years he provided strategic advice in the media and internet industries to News Corporation and the Asian venture capital arm of The Chernin Group.
Outside the Foundation, Mark advises the Po Leung Kuk Children's Education and Scholarship Trust and the non-profit Yes We Do, and from 2013-16 sat on the Executive Committee of Ivey Alumni Network Hong Kong, including as Co-President in 2014 and 2015. He graduated on the Dean's List from the Ivey Business School's HBA Program in 1992.
Service Contributing to Nomination/Award Selection:
Asian Advisory Board Member (2014-2016)
Ivey Alumni Network Board Member (2013-2016)
Ivey Alumni Network Chapter co-President (Hong Kong) (2013-2015)
Ivey Alumni Network Chapter Executive Member (2013-Present)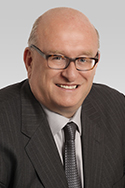 Steve Suske, MBA '77  
President & CEO of Suske Capital Inc.
Steve Suske, MBA '77, is President and CEO of Suske Capital Inc., a leading private equity firm based in Oakville, Ontario with a focus on real estate, finance, emerging technology, alternative energy and health care. Suske Capital's portfolio contains MTCO Holdings Inc., Points West Living Limited Partnership, Polski Solar S.A., Chancery Seniors Housing Investment Inc., Canoe Bay Development Inc., Devonshire Merchant Developers Inc., and theExecutionOffice Inc.
As the Chair of Suske Capital's portfolio companies, Steve provides guidance, leadership, and mentoring personalized to each team of dedicated professionals.
MTCO Holdings is a seniors housing development company producing state-of-the-art retirement residences in Ontario.
Points West Living Limited Partnership is one of Alberta's leading providers of quality hospitality and care for seniors residing in supportive living communities. Points West Living owns Connecting Care which has become one of Alberta's largest operators of supportive living residences by way of amalgamating hospitality, health care, and residential services.
Polski Solar S.A. is a leading solar photovoltaic (PV) and bioenergy developer in Poland. Currently, Polski Solar is developing solar PV farms and bioenergy installations with a combined capacity of over 100 MW of generated output. Polski Solar recently raised $8 million for a project in Jelenia Góra which will be the largest renewable solar energy and bioenergy project in Poland, consisting of 11 MW of solar photovoltaic energy and 3 MW of bioenergy.
In 2016, Suske Capital Inc., together with strategic partner LD Capital Corp., launched Chancery Seniors Housing Investment Inc., a private real-estate investment fund that invests in seniors housing development projects throughout North America. Chancery has successfully raised over $24 million in funds for four development projects, with four more projects in the pipeline.
Canoe Bay Development Inc. recently closed on a $23 million land opportunity in Ottawa, overlooking Mooney's Bay. Canoe Bay will be a $175 million seniors lifestyle community with an array of different housing types including a seniors residence and adult apartments, designed for a full continuum of care. Canoe Bay's vision is to provide an ideal setting for people to age-in-place in Ottawa in a vibrant community with a full spectrum of services to help promote a healthy, active lifestyle. 
Devonshire Merchant Developers is a partnership between The Milborne Group, Canada's largest and most successful pre-construction sales and consulting agency, and Suske Capital, to capitalize on the rising real estate market in Toronto by locating and acquiring development land at below market prices. Through the partnership, Devonshire has the capability to service, develop and pre-sell a project, creating tremendous value for shareholders by ultimately partnering with developer to complete the project or selling the project to a builder.
Steve is also Director of theExecutionOffice Inc., a consulting company that has created a cloud-based strategy management application for improved business administration.
Steve is the founder of Chartwell Retirement Residences, the cornerstone of Canadian seniors housing. Listed on the TSX with a current market capitalization of $3 billion. He also founded Regal Lifestyle Communities Inc. which was privatized by Health Care REIT, Inc. and Revera Inc. in October 2015. As founder of Spectrum Seniors Housing Development Corporation, Steve oversaw the development of over 60 seniors residences over a 10-year period.
Service Contributing to Nomination/Award Selection:
Entrepreneur in Residence (2010-Present)
Entrepreneurship Council Member (2008-Present)
Frequent class speaker (2013-Present)

The IBK Capital – Ivey Business Plan Competition 

Judge (

2011-present)
Learn more about the Alumni Faculty Service Award, which is also presented annually at Homecoming Weekend.
View the video presented at Ivey Homecoming 2017 that highlights the award recipients' outstanding contributions to the School. Please take a few minutes to meet these four deserving individuals and learn more about their connections to Ivey.
Previous Honourees
2016
Nora Aufreiter, HBA '81
Scott Beattie, HBA '81, MBA '86  
Jon Love, HBA '76, LLD '16
Mark Whitmore, MBA '91 
Meet the recipients (video)
2015
Andy Chisholm, MBA '85
Alexa Nick, MBA '95
Rob Staffen, HBA '80, MBA '02
Meet the recipients (video)
2014
Laurie Campbell, MBA '89
Patrick Crowley, HBA '74
David Kassie, MBA '79
Meet the recipients (video)
2013
Timothy E. Hodgson, MBA '88
Sarah Morgenstern, MBA '93
Kevin O'Brien, HBA '93
Meet the recipients (video)
2012
Darin Deschamps, HBA '87
Tim Hockey, EMBA '97
Richard W. Ivey, HBA '72
Pierre Morrissette, MBA '72
Meet the recipients (video)
2011
Robert V. Brouillard, MBA '66
Barbara H. Fraser. HBA '71
Donald J. McDougall, MBA '61
Joseph C. Shlesinger, MBA '86
Meet the recipients (video)
2010
Sylvia D. Chrominska, HBA '75
David W. Cornhill, MBA '80
J. Paul Sabourin, MBA '80

2009
J. Jay Brown, HBA '79
George A. Cope, HBA '84
Michael H. McCain, HBA '79
2008
Tevya (Teddy) Rosenberg, HBA '73
John Rothschild, MBA '73
Kishore Sakhrani, MBA '83
2007
Arkadi Kuhlmann, HBA '71, MBA '72
Kevin Yousie, HBA '77, MBA '80
2006
Serge Gouin, HBA '65, MBA '66
Gilles Lamoureux, MBA '66
2005
Douglas E. Speers, MBA '70
2004
Geno Francolini, HBA '54
Barbara Wilkes, HBA '74, MBA '76
2003
Barrie Birks (post-humous), MBA '73
Stephen McDonald, MBA '83
2002
Beryl M. Ivey, BA '47, LLD '97
Richard M. Ivey, HBA '47, LLD '79
2001
Ron Charles, MBA '71
Ken Harrigan, HBA '51
Jim Hunter, MBA '76
2000
Judd Buchanan, MBA '55
C. Richard Sharpe, HBA '50
J.J. (Jack) Wettlaufer, HBA '50, MBA '51
1999
Shody Chow, MBA '69
C.B. (Bud) Johnston, HBA '54, MBA '57
George Turnbull, HBA '49
1998
Don Johnson, MBA '63
Michael Needham, MBA '68
Earl Orser, LLD '91