More than 3,000 educators worldwide have attended Ivey workshops in case writing and case teaching. The Chinese government, and renowned Chinese business schools, have recognized the case method of teaching business as the most comprehensive and practical way to ensure future Asian business leaders have solid analytical and integrative skills.
There are currently too few Asian business cases in existence to satisfy this need, and not enough professors in Asia experienced to write or teach them. To help address this need, Ivey professors conduct workshops for faculty from universities in mainland China, designated to be MBA schools, on how to teach business cases effectively using the case method. Similar workshops are conducted throughout the year in other Asian countries. Participants are primarily academics but include corporate trainers and consultants.
For example, Ivey has led an annual five-day interactive workshop, hosted by Tsinghua University in Beijing, since 1998.
For more information on our case-writing and teaching workshops, contact Matt Quin at Ivey Publishing.
International Management Institute, May 9-12; May 14-17, 2013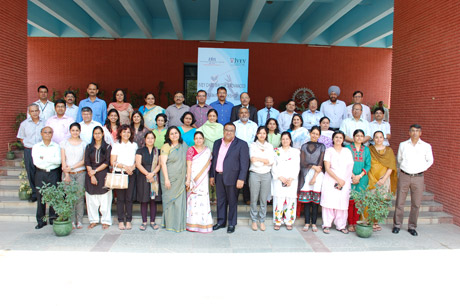 Indian School of Business, May 4-6, 2013