Ben Graham Centre's 2013 Value Investing Conference
Where


Fairmont Royal York in downtown Toronto. View map
The Ben Graham Centre for Value Investing at the Ivey Business School at Western University held a conference on Value Investing on April 10, 2013 at the Fairmont Royal York in downtown Toronto.
The mission of the conference was to promote the tenets of value investing as pioneered by Benjamin Graham, to expose conference participants to the various value investing methods used by practitioners, and to encourage and support academic research and study in the area of value investing.
The conference provided a forum to explain, discuss and debate the principles, practices and various applications of value investing from a global context. Corporate executives offered an industry perspective of how to look for value creating opportunities and how to create value
Media Coverage
"Buy natural gas, Jeremy Grantham says," Globe Investor Magazine Online, April 10, 2013.
"8 areas to invest in, 7 to avoid," Advisor.ca, April 10, 2013.
"How to play resource scarcity," Advisor.ca, April 11, 2013.
"Boot Camp for Value Investors," Above the Fray (Stacey Muirhead Capital Management blog), April 19, 2013.
"Fairfax Annual Meeting: My Impressions, and Why You Should Attend Next Year," BeyondProxy.com, April 20, 2013.
"Notes from the Ben Graham Centre's 2013 Value Investing Conference," Santangel's Review, April 22, 2013.
Conference Organizer and Chair
George Athanassakos, Director, Ben Graham Chair in Value Investing, Ivey Business School
Morning Keynote Speaker
Presenter: Gary Shilling, President, A. Gary Shilling & Co., Inc., Springfield, NJ
Topic: Investment strategies for a changing world
PowerPoint Presentation
Watch Video
Luncheon Keynote Speaker
Presenter: Jeremy Grantham, Co-founder and Chief Investment Strategist, Grantham Mayo Van Otterloo (GMO), Boston, MA
Topic: Living at the Intersection of 3 Crises - Energy, Food and Climate
Presentation not available
Value Investor Session
Presenter: Tom Russo, Partner, Gardner Russo & Gardner, Lancaster, PA
Topic: "Global Value" Equity Investments
PowerPoint Presentation
Presenter: Tim McElvaine, Founder and President, McElvaine Investment Management Ltd., Vancouver, BC
Topic: Value Investing without Pepto Bismol
PowerPoint Presentation
Presenter: Robert Robotti, Founder and CIO, Robotti & Company Advisors LLC., New York, NY
Topic: Has Contrarian Investing Become Conventional?
PowerPoint Presentation
Presenter: Francis Chou, President, Chou Associates Management Inc., Toronto, ON
Topic: Bonds vs. Stocks in a Value Portfolio
PowerPoint Presentation
Corporate Executive Session
General topic: Looking For and Creating Value For Shareholders
Presenter: Thorsten Heins, President & CEO, BlackBerry, Waterloo, ON
Topic: Beyond Smartphones - The Future of Mobile Computing
Presentation not available
Watch Video     
Presenter: Richie Boucher, Chief Executive Officer, Bank of Ireland Group, Dublin, Ireland
Topic: Bank of Ireland's Perspective
Presentation not available
Presenter: Chris Fowler, President & CEO, Canadian Western Bank, Edmonton, AB
Topic: Canadian Western Bank's Perspective
PowerPoint Presentation
Presenter: Terrence Leon, President & CEO, Leon's Furniture Limited, Toronto, ON
Topic: Leon's Furniture's Perspective
PowerPoint Presentation
Presenter: Madhavan Menon, Managing Director, Thomas Cook (India) Limited, Mumbai, India
Topic: Thomas Cook's Perspective
Presentation not available
Sponsors
We would like to thank our sponsors Burgundy Asset Management Ltd., The Center for the Advancement of Value Investing Education and Templeton Press for their generous support in sponsoring the conference.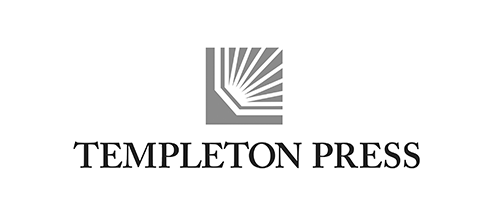 Format
In-Person
Type
Conference