Describe the role you play professionally.
In the Supply Chain Department of TransCanada, my role is to oversee the management of a global supply base for all materials and services used in our Canadian, American, and Mexican projects. My team sets the qualification and performance standards for all of TransCanada's suppliers. I also lead the Supplier Diversity program responsible for ensuring that contracted work is awarded to diverse-owned businesses creating sustainable economic growth in the communities we work and operate in.
What is the most challenging aspect of your job?
The growth of diverse-owned businesses in an industry where the competition has significant long- standing supplier relationships requires a large focus on the return on investment available through expanding the supplier pool. Finding data to support these types of initiatives is challenging as most companies do not report their statistics or commercial negotiations. The perception that using smaller firms is often more expensive and has a higher risk is a challenge to alter.
What is your biggest professional accomplishment?
Achieving approval and support for a corporate-wide supplier diversity program. This includes supplier development initiatives, scholarships for STEM education (Science, Technology, Engineering, and Math), and funding for diversity organizations' continuous improvement. It is a true passion of mine to play a part in improving the economic future for women, veterans, and people of all races.
Why did you decide to do an EMBA?
As I continue to progress in my career, financial acumen and the ability to present conceptual ideas with analytical support is increasingly important. The EMBA was appealing to me because I wanted to learn with and from people who have many years of experience and functional knowledge in varying industries. Also, I travel a lot and have an aggressive schedule. I wanted to complete this degree in a focused and condensed timeline that fit with my job and career plan.
What books are on your bedside table right now?
Indigenous Writes – A Guide to First Nations, Métis and Inuit Issues in Canada by Chelsea Vowel
The Underground Railroad by Colson Whitehead
Out: A Novel by Natsuo Kirino
How do you manage stress (i.e. sports, exercise, meditation)?
I travel to solve pretty much everything that ails me. 
What is the most significant thing you've learned at Ivey?
I have always believed in the value of my network and this has been enforced by the relationships and overall experience I have had at Ivey. I am inspired by the motivation, the commitment, and the investment that my fellow students are demonstrating. I am proud to be a part of this esteemed group of students, professors, and staff. I have learned the power of personal development as a unifier of people.
What's been the most surprising aspect of the Executive MBA journey to date?
Personally, I am most surprised by the way that regardless of how exhausted and overwhelmed I feel going into the start of class sessions, I come out with renewed energy. I am finding this experience to be very empowering. Getting this degree is not a check box for me, it is a validation of where my career has taken me and the level at which I compete in the job market. Without a doubt, it is hard work but the benefit is real. It is really nice to truly learn at this age and stage of my life.
Andrea Korney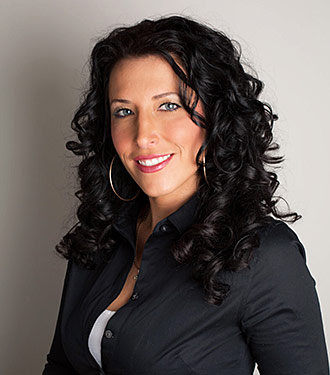 Senior Manager Supplier Management, Diversity and Inclusion, TransCanada
Calgary, Alberta