Describe the role you play professionally.
I used to be the head of a large emergency department in British Columbia; however, my wife and I decided that it was time to be closer to family in Ontario and New Brunswick. We moved to London where I currently practice as an emergency physician at LHSC.
What is the most challenging aspect of your job?
The most challenging aspect of my job is variability and uncertainty. Every day that I go to work, I don't know who I'll be working with, which patients I'll be seeing, or how hectic my day will be. This makes you comfortable with uncertainty but also forces you to prepare for as many variables as possible.
What is your biggest professional accomplishment?
As a young emergency physician, I became the head of a busy department in BC. As a young leader, I was able to make wholesale changes to our department that led to major efficiency gains with a resultant decrease in wait times and major reduction in system burden.
Why did you decide to do an EMBA?
Initially, I wanted to do an EMBA to diversify my skill set. As a young leader, I realized that I had some innate skills in leadership, but needed further guidance and coaching.  The Ivey EMBA Program presented me with an opportunity to challenge myself to take a different career path than that typically chosen by physicians. In talking with previous participants and program faculty, it became clear that I would complete the program with a different perspective on both myself and the world around me. In the end, this personal growth was the biggest factor in ultimately deciding to do the EMBA program. 
What is the most significant thing you've learned at Ivey?
To trust the process. While this is a major component of the program, and at times cliché, it is truly the only way to go through the program. The incredible range of emotion and self-discovery that occurs during the program can be overwhelming. By working hard and trusting in your own innate skills combined with a conscientious faculty, the results are truly remarkable. 
Andrew Park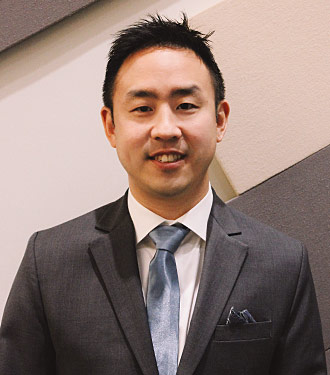 Emergency Physician, London Health Sciences Centre
London, Ontario