Describe the role you play professionally.
As a Senior Manager, Technical Solutions for BlackBerry, I foster the development of mobility business solutions with multi-national corporations by serving as project lead and design strategy expert. I collaborate with Sales, Marketing, Product Development and Senior Management to introduce the BlackBerry portfolio of products and software solutions to enterprise customers, partners, and leading wireless carrier channel teams.
What is the most challenging aspect of your job?
The most challenging aspect of my job is managing the continual changes that occur because of BlackBerry's shifts in strategy and business transformation from a hardware to a software company. Securing confidence in the brand and guiding customers during this transitional journey has been both challenging and rewarding.
What is your biggest professional accomplishment?
The strength of my business relationships and my drive to deliver a high standard of customer success and satisfaction resulted in winning back several high-profile customers during BlackBerry's repositioning in the marketplace.  
In addition, embarking on the Ivey EMBA journey has proven to be a transformative accomplishment in my professional development.
What books are on your bedside table right now?
I am currently rotating through the following books: Sprint: How to Solve Big Problems and Test New Ideas in Just Five Days and The Undoing Project.
How do you manage stress (i.e. sports, exercise, meditation)?
Playing basketball, golf, and ball hockey are great stress relievers. I also enjoy watching and cheering on my children in their sports activities.
What is the most significant thing you've learned at Ivey?
My experiences at Ivey have taught me to critically evaluate situations instead of simply reacting to solve a problem. The exposure to diverse professionals and industries has broadened my perspective in decision making and problem solving.
What's been the most surprising aspect of the Executive MBA journey to date?
The colleagues in my class. The diversity of industries, experiences, and perspectives has been truly eye-opening. Working with highly motivated, high-calibre peers has brought comprehensive insight and creative analysis to case study work and projects.
Senior Manager, Technical Solutions, Blackberry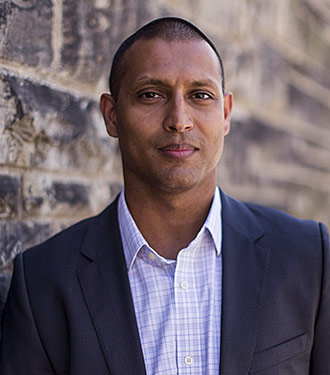 Senior Manager, Technical Solutions, Blackberry
Oakville, Ontario