Describe the role you play professionally:
Responsible for leading the execution of new development projects. This includes guiding the internal and external team members from the initial conception of the project – through design, construction, and handover – to our property management team and new tenants. 
What is the most challenging aspect of your job?
Stakeholder management is one of the most critical and challenging aspects of the job, as there are many interests and requirements to incorporate in a development (from city authorities, to construction trades, to the general public), which change in priority on a daily basis.  
What is your biggest professional accomplishment?
Joining the Development team at Cadillac Fairview has been my biggest accomplishment to date. CF is involved in significant projects in Canada and has an industry-wide reputation for developing forward-thinking spaces and communities. I had hoped to be a part of such initiatives when I was going through architectural school, and now I am.
Why did you decide to do an EMBA?
The EMBA is a great opportunity to build up business acumen, leadership skills, and a network while being able to immediately apply the learning and connections the next day. I always learned better by doing and I could not think of a better way to learn about successful business practices than by being engaged with similar-minded professionals on one day and then applying those learnings with colleagues and partners the next day.
What is the most significant thing you've learned at Ivey? 
Ivey has provided me with a much larger perspective of the world. Not only from a business knowledge perspective, but also from a global perspective that shows just how interconnected everyone is and how much opportunity there is for anyone willing to look for it. 
What's been the most surprising aspect of the Executive MBA journey to date? 
The most surprising outcome has been the variety in perspectives shared. I had expected to see and hear about different industries and practices; however I did not expect to learn so much about so many different industries in such a short period of time. More importantly, realizing how practices and philosophies of completely different industries are so applicable to mine regardless of the job.  
What books are on your bedside table right now?
Start with Why by Simon Sinek and The Wine Bible by Karen MacNeil (always good to know which bottle of wine to pick at dinner).
EMBA '20
Ivey Business School
Carlo Guido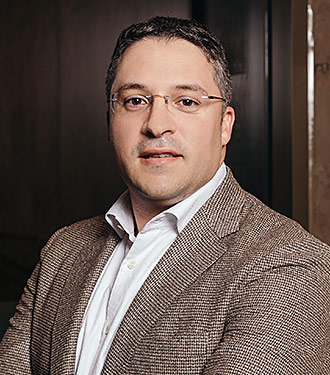 Director, Project Management, Cadillac Fairview Corporation Ltd.
Toronto, Ontario, Canada