Describe the role you play professionally.
I am the Managing Director of Ferrovial Agroman in Canada. Ferrovial Agroman is an engineering and construction company specializing in large and complex infrastructure projects around the world. In Canada, we are currently building the 407 extensions to the east and the Nipigon river bridge, the first cable stayed bridge in Ontario.
What is the most challenging aspect of your job?
Managing people. Creating and maintaining high efficiency teams, keeping them motivated, balanced, engaged, and focused is definitely a challenging art.
What is your biggest professional accomplishment?
There are a two. The first one is being part of the team that was able to transform the culture of Budimex (member of the Ferrovial Group) in Poland, from post-communist era mentality to one of the most successful companies in Poland. Second is the implementation of Ferrovial Agroman in Canada, where I arrived five years ago as the first and only employee. Today we have a well-established structure with almost one hundred employees, and growing.
Additional Information
What books are on your bedside table right now?
I have an issue of BBC Focus, a Bible, and my IPad, which I always use to read the latest news and updates from Spain before going to sleep.
How do you manage stress (i.e. sports, exercise, meditation)?
I do my best to leave problems at the office and not take them home. When I feel stressed, I lay back and take a short break, relax and try to clear my mind. Then, I re-focus on the important issues and try to look at the situation with a new perspective. 
What is the most significant thing you've learned at Ivey?
I have learned many things with immediate practical implications, both from the faculty and from my classmates. I have found the practical approach of the Analytics course as the most impactful in my day to day, so far.
What's been the most surprising aspect of the Executive MBA journey to date?
How quickly the last few months have gone by, the respect for everyone's background and opinions, and how much knowledge is shared every class.  
EMBA '17
Ivey Business School
Carlos Planelles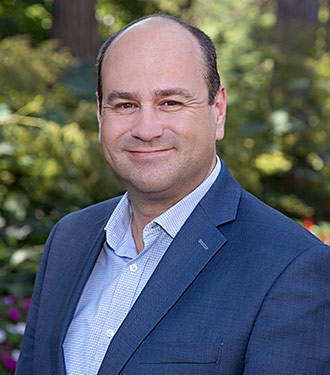 Managing Director, Ferrovial Agroman Canada, Inc.
Toronto, Ontario