Describe the role you play professionally.
As Water Manager for Shell's Unconventional Resource Assets in Alberta, I work with a talented multidisciplinary team to develop and deploy projects that balance the water demands of our development activity with sustainable water management practices. We develop and maintain an evergreen water management plan that defines the annual handling of millions of cubic metres of water across diverse geography, while seeking to reduce the amount of fresh water used in operations.
What is the most challenging aspect of your job?
Against the backdrop of a rapidly changing energy industry, increased scrutiny of environmental performance, and evolving industry regulations, the most challenging aspect of my job is developing solutions that simultaneously drive improvements in operating costs while improving the sustainability of our water operations.
What is your biggest professional accomplishment?
My biggest professional accomplishment to date is co-authoring Shell Canada's "Small Project Framework." The framework was intended as a guide to delivering projects with budgets of less than $10 million. I then had the opportunity to demonstrate the framework on a project I managed, later sharing the successful results and gaining formal endorsement by senior leaders. The framework was later adopted and deployed across several assets throughout the Americas.
Why did you decide to do an EMBA?
With my tenth anniversary at Shell drawing near, I was beginning to think "what next?" Having been incredibly fortunate with the challenging assignments I'd been offered to date, I wasn't sure how I could continue to progress my career at the pace I sought in the midst of a rapidly changing energy industry. After some discussions with my manager, mentor, and trusted colleagues, a top ranked MBA program appeared to be an option to bring my skills to the next level. After further research, I settled on an EMBA, as it offered the opportunity of balancing my career while also accelerating the development of my broader business skills, commercial mindset, external focus, and further leadership conditioning. After reviewing the options, Ivey with its highly regarded reputation, diverse cohort, case method, and monthly face-to-face class schedule was the clear choice that met all my objectives.
What books are on your bedside table right now?
Parked beside my current and somewhat normal bedtime reading material load of cases and other EMBA related readings are three books I'm eager to finish: Elon Musk: Tesla, SpaceX, and the Quest for a Fantastic Future by Ashlee Vance; The Sixth Extinction: An Unnatural History by Elizabeth Kolbert, and in a testament to my love of science fiction, The Last Colony by John Scalzi.
How do you manage stress (i.e. sports, exercise, meditation)?
To manage stress, I bike commute to work and then hit the gym for a strength workout before the work day starts. When the weather permits, I try to take in a lunchtime run along the Bow River pathway. Aside from dedicated physical exercise, I like to read and enjoy dedicated play time with my 2 year-old.
What is the most significant thing you've learned at Ivey?
Ivey has reinforced the critical importance of external perspective. Often the approaches taken in other industries can be applied to deliver highly effective solutions outside their originally intended applications. One such application has been to apply analytics and inventory management to Shale resource development and water planning, which has highlighted significant value improvement opportunities.
What's been the most surprising aspect of the Executive MBA journey to date?
I've been very surprised by how enjoyable and engaging the learning experience has been to date. The combination of the case-method coupled with the engaging instructors and a diverse cohort has made every session truly energizing and engaging. I've learned as much from my learning team and my classmates as I have from the instructors and the formal material. It really has been an incredibly immersive learning experience.
Colum Furey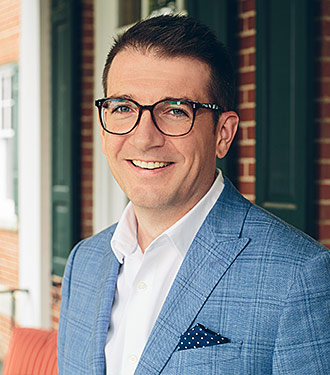 Water Manager, Shell
Calgary, Alberta