Describe the role you play professionally. 

I oversee the Training & Development Program for the Commercial Bank in Toronto. It is my responsibility to source talent for our Commercial Account Manager and Commercial Analyst roles and to ensure that these individuals receive adequate training through a structured twelve-month development program.
What is the most challenging aspect of your job?  

The battle ground for talent.
What is your biggest professional accomplishment?

For several years I managed a diversified mid- market portfolio whereby I was responsible for originating senior debt transactions. I was a top performer in this role in the largest market in the country. With my latest promotion I am presently the youngest member of the Commercial Banking Leadership team in Toronto.
Additional Information
What books are on your bedside table right now?

Rise: Three Practical Steps for Advancing Your Career, Standing Out as a Leader, and Liking Your Life.
How do you manage stress (i.e. sports, exercise, meditation)?

I ensure that I get to the gym at least four times a week and in the summer I golf a minimum of one round per week.
What is the most significant thing you've learned at Ivey?  

The case method has provided me with the opportunity to learn so much from my classmates. I have worked with the same organization since completing my undergraduate degree so having the ability to work side by side with individuals from various backgrounds has been an amazing experience. 
What's been the most surprising aspect of the Executive MBA journey to date?  
How quickly I am able to put what we are learning into action.
EMBA '17
Ivey Business School
Deanne Buckle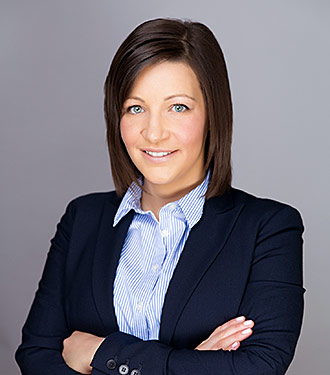 Senior Manager, Training & Development, BMO Financial Group
Toronto, Ontario