Describe the role you play professionally.
Client Strategy focuses on the top 150 advertising partners by creating value for them through smart media thinking. We leverage the broader Bell organization to address business challenges as opportunities by developing the best in multimedia solutions.  
What is the most challenging aspect of your job?
The most challenging aspect of my job is getting marketers to see the value in spending time with my team to better understand how we can help their long-term business goals. Once we can secure a meeting, they realize how little they knew about us and how much we have to offer them at Bell Media.
What is your biggest professional accomplishment?
My biggest professional accomplishment has been managing change that occurs with mergers and acquisitions. Adaptability, acceptance, and meaningful relationships have been the sources for my accomplishments and success in media.
Additional Information
What books are on your bedside table right now?
My Ivey books, of course, and a copy of Tina Fey's Bossypants.
How do you manage stress (i.e. sports, exercise, meditation)?
I'm a fitness junkie. I have four gym memberships and I work out six days a week. It's the first thing I do in the morning, other than looking at my phone. It gets me in the right frame of mind for my busy day.
What is the most significant thing you've learned at Ivey?
The most significant thing I've learned at Ivey is that every decision you make should be based on data. Identify the issue at hand, analyze the data, and determine the appropriate recommendations based on data. I've also learned that a great leader will help pave the way for our future leaders so people come first before anything. 
What's been the most surprising aspect of the Executive MBA journey to date?
For me, the most surprising aspect is meeting so many intelligent people from all different parts of the world in many different industries. I've learned so much from my fifty-nine new friends.
EMBA '17
Ivey Business School
Debbie Drutz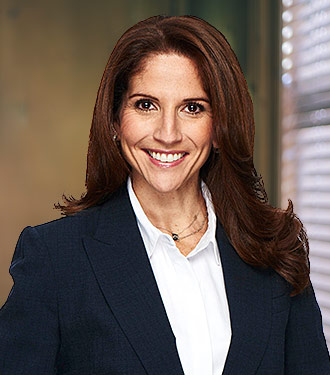 Vice President, Client Strategy, Bell Media Inc.
Canada