Describe the role you play professionally.
As a Deputy Commanding Officer, I am busy trying to balance a number of competing priorities. Aside from my primary role as the key advisor and "stand-in" for the actual Commanding Officer, I have a myriad of other supporting roles including HR, budgetary oversight, discipline management and perhaps most importantly – providing oversight for the professional development and mentoring of the unit's more junior officers.
What is the most challenging aspect of your job?
Differentiating between the "urgent" and the "important" and making more time for the latter. While the "urgent" (paperwork, emails, meetings, committees, etc) tends to keep me close to my desk, I am trying to make more time for the "important" (mentoring, interacting with unit members, etc).
What is your biggest professional accomplishment?
There are two. First, getting the opportunity to serve for a relatively long time alongside Canada's very best warriors has been as immensely satisfying as it has been both humbling and challenging. Second, throughout all of my time in the military I have managed to both preserve and develop my independent and creative thinking processes in a manner that compliments traditional military, process-driven, problem solving methods – allowing me to be somewhat recognized within CANSOFCOM as a capable "thought-leader."
Additional Information
What's on your bedside table right now?
I tend to read several books at once. Here's what I am consuming (when not doing my readings!)
The Road to Character by David Brooks: a great read on the value of introspection and humility.
Meditations by Marcus Aurelius: "Waste no more time arguing about what a good man should be. Be one." – 'nuff said. Classic.
The Warrior Ethos by Steven Pressfield: "The payoff for a life of adversity is freedom." Truth.
The Signal and the Noise by Nate Silver: asking the right questions makes using analytics and stats all that more useful and interesting.
Other than books, I have a bottle of water (hydrate or die), some vitamin B12 (my key to sleep) and an alarm clock that gradually lights up over time (this is a game changer piece of sleep technology).
How do you manage stress (i.e. sports, exercise, meditation)?
With my competitive rugby days well behind me, I am plying my trade as a decidedly mediocre defenceman as well as an aspiring back-country skier.
What is the most significant thing you've learned at Ivey?
I've learned that while I most certainly do not know as much as I need to, I know more than I thought I did. As I contemplate and navigate the transition from the military to the business world, the program has been invaluable in providing a new (or in some cases translated) business lexicon, as well as a tangible skill-set for tackling problems that I can (and routinely) use immediately in my day-to-day work.
What's been the most surprising aspect of the Executive MBA journey to date?
Although I am not sure it necessarily qualifies as "surprising", it has been interesting to note how different many of the personal and professional journeys that my classmates are on. More to the point, it has been affirming to note that so many of them – as accomplished as they are – are continuing to push themselves to be better in virtually every aspect of their own lives.
EMBA '17
Ivey Business School
James Chorley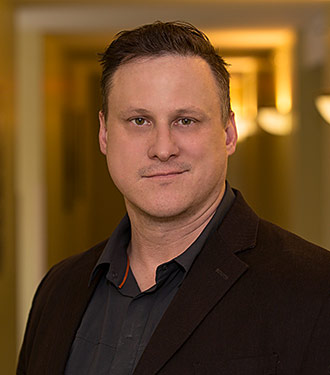 Deputy Commanding Officer of one of CANSOFCOM's Units, Canadian Special Operations Forces Command (CANSOFCOM)
Ottawa, Ontario