Describe the role you play professionally.
I help people and organizations develop and implement strategies for resolving business-related disputes through negotiation, formal mediation, arbitration, or litigation.
What is the most challenging aspect of your job?
The most challenging aspects of my job are the strategic thinking and problem solving that it requires to obtain the best outcome for the client in the circumstances as well as understanding and navigating the many personalities and interests of the various stakeholders to achieve this objective. 
What is your biggest professional accomplishment?
Building and developing a practice. In other words, my biggest professional accomplishment is that people seek me out or refer others to me for legal services and advice because of the nature and quality of the services that I have provided and the professional relationships that I have enjoyed over many years.
Why did you decide to do an EMBA?
I want to enhance what I bring to the table for my clients through an expanded and deepened knowledge of the world in which they operate, as well as to further develop my leadership skills for my personal and professional development.
What books are on your bedside table right now?
I have a never-ending stack of books on my bedside table. Currently, the stack includes: Indian Horse (Richard Wagamese), The Evolution of a Corporate Idealist (Christine Bader), The Myth of the Strong Leader (Archie Brown), A Tree Grows in Brooklyn (Betty Smith), I Am Malala (Malala Yousafzai), and Hillbilly Elegy (J.D. Vance), and soon will include Beforelife (Randal Graham) and, with fingers crossed, The Winds of Winter (George R.R. Martin)!
How do you manage stress (i.e. sports, exercise, meditation)?
I set daily goals, try to roll with the punches of the daily "unexpecteds," take nightly brisk 5 km to 6 km walks with my husband, travel regularly, and, when the pressure really mounts, remind myself that there are 24 hours in a day and, if need be, I can use all of them to get through whatever is in front of me and causing me angst at the moment.
What is the most significant thing you've learned at Ivey?
I am learning what it means to be a well-rounded and effective leader, in addition to learning about a variety of industries through my classmates and their experiences. And, of course, I have learned that "without data, you are just another person with an opinion." (W. Edwards Deming, via Professor Peter Bell, Competing with Analytics)
What's been the most surprising aspect of the Executive MBA journey to date?
I have been surprised, pleasantly so, at the friendships that have developed in such a short, albeit intense, period of time. The support of classmates is second-to-none and augments the rigorous learning and invigorating classroom discussions.
Jennifer Quick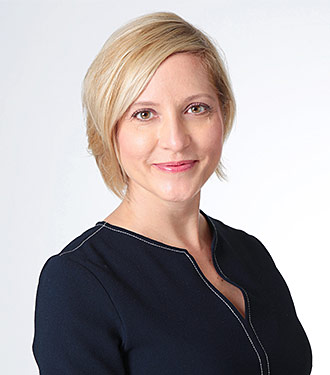 Lawyer
London, Ontario