Describe the role you play professionally.
Work alongside senior OPG executives to support enterprise strategic planning and decision making, including supporting select key strategic initiatives such as the refurbishment of the Darlington nuclear generating station and identification/assessment of new growth opportunities.
What is the most challenging aspect of your job?
OPG runs a complicated business reliant on considerable specialized technical expertise. I am always learning and expanding my internal networks, and pushing myself to stretch into spaces that are new. These opportunities to grow, while challenging, are also the most rewarding.
What is your biggest professional accomplishment?
Over the last few years I was fortunate to participate in the contract negotiations on a multi-year, $10+B project to refurbish and life extend the largest operating nuclear facility in the world.
Additional Information
What's on your bedside table right now?
Light, alarm clock and:
1. The Ancestor's Tale (Richard Dawkins)
2. The Master and Margarita (Mikhail Bulgakov)
How do you manage stress (i.e. sports, exercise, meditation)?
Movies, walk Mylo, hockey and the gym.
What is the most significant thing you've learned at Ivey?
While there are often many right answers, there are better right answers. Having a balanced team that encourages broader contribution often can lead you to enhanced results.
What's been the most surprising aspect of the Executive MBA journey to date?
The extent to which Ivey faculty draw-upon the knowledge and expertise of the class to enhance the learning experience for the entire group.
EMBA '17
Ivey Business School
John Michael England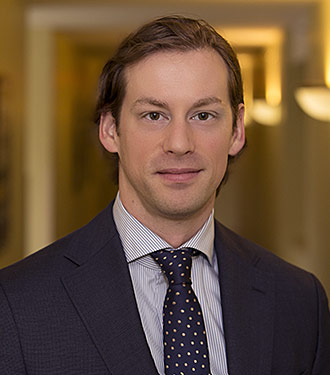 Director, Corporate Strategy and Planning, Ontario Power Generation
Toronto, Ontario