Describe the role you play professionally.
I support mining construction teams by providing leadership, technical oversight, and financial management.
What is the most challenging aspect of your job?
The most challenging aspects of my job are dealing with rapidly changing environments and trying to build effective teams in short time periods.
What is your biggest professional accomplishment?
I have been a part of implementing a number of successful new technologies into the mining field, which is traditionally quite risk averse.
Why did you decide to do an EMBA?
I wanted to further diversify my professional toolkit and develop a broader understanding of how organizations function across a broad base of industries and services.
What is the most significant thing you've learned at Ivey?
I cannot point to a single profound learning at this point, but have taken many pieces from each of the class discussion topics, as well as discussions with my peers. 
What's been the most surprising aspect of the Executive MBA journey to date?
I have been surprised by the volume of reading that I have managed through during the program.
What books are on your bedside table right now?
The Proud Highway – Hunter S. Thompson
How do you manage stress (i.e. sports, exercise, meditation)?
I like to beat out my frustrations on a bicycle.
Kevin Bromfield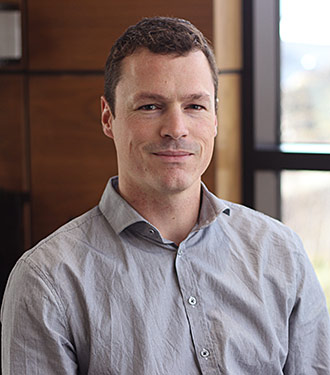 Projects Engineer, Technica Mining
Sudbury, Ontario