Describe the role you play professionally.
I'm a digital leader responsible for building out a global digital marketing practice for Manulife Financial to set the foundation to become a customer focused, digital leading company.
What is the most challenging aspect of your job?
Establishing buy-in across the large global company that it's more effective in the long run to work as one versus working independently for short-term gain.
What is your biggest professional accomplishment?
Establishing and growing a sustainable digital sales channel for a big five bank.  
Why did you decide to do an EMBA?
Personally, I had always wanted to continue my educational development with an MBA, but life and career got in the way of doing it. Professionally, I believe it's the missing piece to round out my professional profile.   
What is the most significant thing you've learned at Ivey?
That it's never too late to go back to school, and how important lifelong learning is for personal growth.
What's been the most surprising aspect of the Executive MBA journey to date?
The diversity and level of talent and knowledge that is in the room each month deep diving cases. It has been amazing to get all the different viewpoints from leaders across many industries. I don't believe there is anything else out there that can replicate this experience.
What books are on your bedside table right now?
Steve Foerster's Financial Management course book!
How do you manage stress (i.e. sports, exercise, meditation)?
Knowing that I do not have much spare time with the EMBA, I try my best to work regular exercise into my daily routine. I do this by walking to and/or from work instead of taking the TTC, or I go for a walk at lunch time. I also ensure I take some time on weekends to go for walks or bike rides with my wife. As well, I plan out case work, readings, and assignment work on a month-by-month basis. This helps to stay focused on the immediate deliverables and not get overwhelmed by the larger workload.
EMBA '20
Ivey Business School
Lindsay Abbey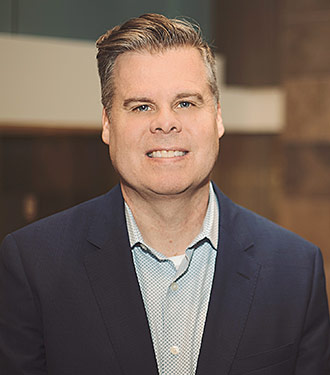 AVP, Global Digital Marketing, Manulife Financial
Toronto, Ontario, Canada