Describe the role you play professionally.
I am a spine surgeon at Vancouver General and continue to run a full clinical practice: taking emergency call, seeing patients in the clinic and operating. I was the Head of the Division of Spine for 15 years and have been very involved in spine and spinal cord injury research at a local and international level. Although many of the advances we have made in spine surgery improve the care provided to patients, the overwhelming opportunity to improve health is through the transformation of the system of care. I look forward to the challenge of a senior medical administrative role in which I will likely experience the complexities involved in health care operations.
What is the most challenging aspect of your job?
Although I have always thought that my interpersonal skills in dealing one-on-one with patients are highly evolved, I have realized that people management skills in a broader context particularly when there is conflict and when people have a lot at stake require uniquely different abilities. It is the ambiguity of how the system works (or doesn't) and its complexity in the context of wanting to encourage collaboration that is the greatest challenge. The surgery part is relatively simple in comparison.
What is your biggest professional accomplishment?
We have been able to create a high functioning surgical spine program that includes both orthopaedic and neurosurgical spine surgeons and fully integrates the benefits of the complementary skill sets that come from these two disciplines. Orthopaedics and Neurosurgery often view each other as competitors, however, in our spine program we work together for the benefit of spine patients. This collaborative integrated spine program has benefited patients through a measurable improvement in the quality of care.
Additional Information
What's on your bedside table right now?
My phone charger and reading glasses (necessary at my age).  David Brooks latest book entitled "THE ROAD TO CHARACTER"(I highly recommend it), and a couple recent issues of HBR magazine.  I'm a bit of a dinosaur and still have one of those old fashioned pagers as well.
How do you manage stress (i.e. sports, exercise, meditation)?
We live next to Pacific Spirit Park in Vancouver and I enjoy going for a run with our family dog "Cedric" a 7-year-old boxer. A great part of the basement seems to be filling up with exercise equipment used by the kids, Sue and I. A new rowing machine will either be the vehicle on which I will shed my IVEY EMBA-induced 10 lb overage, or could equally likely end up on Craig's list by March. Sue and I and our six kids are also active members of our local Catholic faith community in Vancouver.
What is the most significant thing you've learned at Ivey?
I learned a lot about myself.  Pretty much everything in the MBA is new knowledge for me given my medical background and lack of even the most rudimentary ability to quantify anything at all.  Along with all the "knowledge" that I have accumulated, I also learned about how I am viewed by those I work with and how that has to change for me to become the kind of administrator that I aspire to be.  I became aware of those things that are holding me back from truly effective leadership; and I think that I now have some of the tools to grow to be more effective as a leader and decision maker.
What's been the most surprising aspect of the Executive MBA journey to date?
I learned that you can actually learn to be wise. It is not just something that you are born with, nor is it something that you can fake through charisma and a bombastic leadership style.  The process of education at IVEY takes you down a road that enables you to gain as much wisdom as you are able to absorb.  The IVEY EMBA is an Olympic size swimming pool of wisdom:  go ahead a swim out into the deep end – if you dare.
The next most amazing aspect was the quality of the teaching and professors.  From the profs who knew pretty much everyone in the class by name and business background on the morning of the first day to the thoughtful and careful way the curriculum has been build: this is not simply a bunch of credits towards a degree: an IVEY EMBA is transformative both personally and professionally.
EMBA '17
Ivey Business School
Marcel F. Dvorak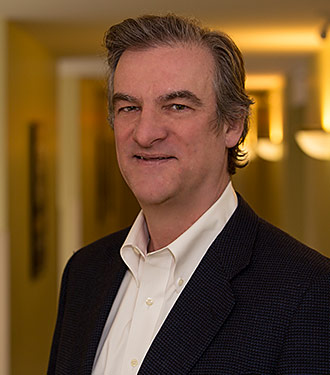 Professor of Orthopaedics, Faculty of Medicine, Vancouver General Hospital & University of British Columbia
Vancouver, British Columbia