Describe the role you play professionally.
As the Director of International Student Recruitment at Seneca College I lead a team of capable International student recruiters who travel the world promoting post-secondary education in Toronto, at Seneca College. These recruiters, combined with our back-office strategic recruitment team, recruit International students from Africa, the Middle East, India, Russia, Europe, Americas, and the Caribbean. Seneca welcomes approximately 6500-plus International students each year.
What is the most challenging aspect of your job?
Executing a strategic recruitment plan with a team that is scattered all over the world most of the year is a challenge in my role as Director of International Recruitment. But, ensuring our team morale stays strong, when we are only a full team physically together a few weeks a year is the most challenging aspect of my position by far!
What is your biggest professional accomplishment?
In 2015 I ran as a candidate in the Federal election. Although ultimately unsuccessful, as a young female candidate who challenged a long standing incumbent from a central Toronto riding, I am proud I stuck by my morals and decided to run. I believed my party needed more young capable women representing the heart of Toronto and wanted to make a difference in my community. It was a challenging but incredible experience.
Why did you decide to do an EMBA?
After changing careers in 2016, I entered a new industry that was much more business focused than previous roles I held. I wanted to build a strong set of skills that would prepare me for the next level in my professional life. An Executive MBA was recommended to me by a number of senior professionals I very much respect.
What is the most significant thing you've learned at Ivey?
Our Ivey EMBA class is full of an incredibly diverse group of professionals. No matter their age, experience, level of education or title they ALL have taught me something on this Ivey EMBA journey. Your classmates make up just as much of your EMBA experience as your professors and curriculum do!
What's been the most surprising aspect of the Executive MBA journey to date?
How much I absolutely love my Ivey EMBA classmates! They are an incredible group of diverse professionals who are making this one of my most incredible life experiences!
What books are on your bedside table right now?
I am in the middle of my Ivey EMBA — I fall asleep when my head hits the pillow these days. ;)
How do you manage stress (i.e. sports, exercise, meditation)?
I work out with a trainer at my gym 3-4 times a week and I laugh with my Ivey EMBA classmates.
Marnie MacDougall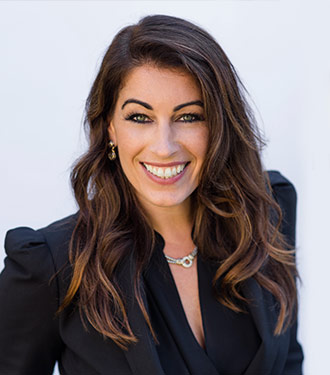 Director, International Student Recruitment, Seneca College
Toronto, Ontario