Describe the role you play professionally.
I have been a small business owner for over 20 years. Currently I co-own and operate a Commercial Real Estate Brokerage. In addition to over-seeing our company's operations, I assist our local and national clients in facilitating real-estate transactions and in managing property re-development.
What is the most challenging aspect of your job?
Anticipating client needs, balancing the daily workload, managing the unexpected, and negotiating with different personalities. These challenges, which I love, create the greatest opportunities for personal growth.
What is your biggest professional accomplishment?
The successful launch and continued success of Gleed Inc. is my biggest accomplishment to date.
Why did you decide to do an EMBA?
I had always wanted to go back to school to focus on business. A good friend and neighbour, who worked at Ivey, recommended the EMBA program. My husband attended the program first, and graduated in 2016. From the moment he began the program we knew it was the right decision for both of us.
What is the most significant thing you've learned at Ivey?
Life is about participation. Get your hand up and ask a question. Measure responses to what you have to offer. Learn from other people. The case methodology encourages you to view your own career and experiences through other lenses. It is an invaluable experience.
What's been the most surprising aspect of the Executive MBA journey to date?
The intensity of the friendships that have developed over a very short period of time and how, in the middle of an intense and interesting discussion in the classroom, I feel like I have found my tribe.
What books are on your bedside table right now?
The stack is growing in anticipation of the summer hiatus! Current readings include the Lonely Planet Guide to Vietnam, The Power of Moments by Chip and Dan Heath, and The Land's Long Reach written by a London author, Valerie Mills-Milde.
How do you manage stress (i.e. sports, exercise, meditation)?
Laughter, Pilates, and spending some time each day with my husband and daughter not talking about the EMBA.
EMBA '20
Ivey Business School
Megan Gleed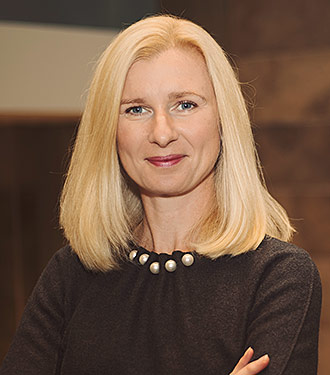 Partner & Sales Representative, Gleed Inc., Real Estate Brokerage
London, Ontario, Canada