Describe the role you play professionally.
I represent Mead Johnson Nutrition with pediatric specialists by providing them information on best clinical practices for nourishing infants to assist them in making informed choices about infant feeding. I also liaise with front line staff, managers, and executive directors regarding provincial contracts.
What is your biggest professional accomplishment?
After winning two large provincial hospital contracts, I led the successful implementation of our product portfolio transition in hospitals. This consisted of engaging stakeholders in the community as well as clinical areas and administration to coordinate education sessions, supply chain management, on-site troubleshooting and follow up with the clinicians.
What books are on your bedside table right now?
Mindset by Carol Dweck and Daring Greatly by Brené Brown
Additional Information
How do you manage stress (i.e. sports, exercise, meditation)?
Exercise mostly, and getting into the mountains when time permits.
What is the most significant thing you've learned at Ivey?
I've learned the importance of sharing my ideas and thoughts. I realized that a single thought in a group setting can lead to so much discussion and learning.
What's been the most surprising aspect of the Executive MBA journey to date?
How much I have grown outside of my professional life. The Executive MBA has taught me so much about myself and my areas of opportunity through the group work and feedback from other participants.
EMBA '17
Ivey Business School
Melissa Conniff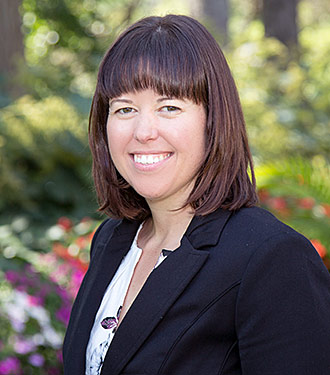 Registered Dietitian, Academic Specialist Pediatric Nutrition, Mead Johnson Nutrition
Calgary, Alberta