Describe the role you play professionally.
I am the Internal Communications Manager for Rothmans Benson & Hedges, Philip Morris International's affiliate in Canada.
The tobacco industry is extremely challenging and our company is in the midst of a massive transformation to replace cigarettes with smoke-free alternatives. Part of this transformation means changing how we work both internally and externally. We are 80,000 employees globally, so as you can imagine, this is quite the undertaking!
My job involves communications, engagement, and training to our 780 employees across Canada to help build our smoke-free future.
What is the most challenging aspect of your job?
Helping employees through change has been the most challenging and rewarding part of my job.
As I mentioned, we are not only changing our product but we are changing how we work. It's a very exciting time as, among other things, we are rolling out new company values and teaching agile methods of working.
What is your biggest professional accomplishment?
As Director of Communications to the Minister of Public Works and Government Services and Minister for Status of Women, I was really proud to help establish October 11th as the International Day of the Girl.
Why did you decide to do an EMBA?
I decided to pursue my EMBA because I wanted to further develop my leadership skills, problem solving abilities, and analytical aptitude.
This is an investment in myself and my future and without a doubt one of the best decisions of my life.
What is the most significant thing you've learned at Ivey?
They say at Ivey to "trust the process" and that process is pretty spectacular.
Overall, I can say that it's been a life-altering experience that has really changed the way I think, question, and act.
Ivey uses the case study method and the Socratic Method for discussion in class — both have really helped me sharpen my critical thinking and analysis.
What's been the most surprising aspect of the Executive MBA journey to date?
How transforming the entire journey is right out the gate — I am more self-aware, reflective, and inquisitive.
What books are on your bedside table right now?
Since I started the program, I switched to e-books so that I can fit in some non-academic reading while jogging or driving to work. Right now, I am re-visiting Margaret Atwood's The Handmaid's Tale.
(I actually upload most of my cases into an e-reader as well. It has been an excellent time-saver.)
How do you manage stress (i.e. sports, exercise, and meditation)?
Both running and yoga help me manage stress. However, what's key for me is setting a schedule that provides me balance between work, study, family, and friends. What's even more important is listening to myself when I need to deviate from that schedule.
Industry: CPG-Food/Drink/Tobacco
Michelle Eaton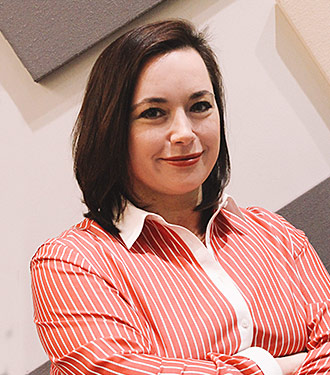 Manager, Internal Communications, Rothmans Benson & Hedges, Philip Morris International's affiliate in Canada
Toronto, Ontario