Describe the role you play professionally.
As a Product Director I manage a team responsible for a portfolio of Data Centre and Cloud services within Bell's enterprise-focused Business Markets Team. My role is highly cross-functional. With accountability for overall profitability I am challenged with the management and growth of a customer base of large, mid-sized, and small businesses. Ongoing development of services requires strategic leadership, guidance, and a high degree of collaboration in a team environment.
What is the most challenging aspect of your job?
Maintaining balance. The role calls for a balance in business and technical acumen. A constant balance in decision-making that considers selling opportunities and their overall operational supportability is critical. Prioritizing my team and ensuring that people development remains a highest priority is always a challenge in the face of a daily grind that calls for tactical issue management every day. Taking time for myself to read, learn, and stay physically fit seems impossible at times but is always worthwhile and keeps me going. Being present for my family and balancing work and family is the secret to success.
What is your biggest professional accomplishment?
Becoming a recognized leader in my field has taken years of investment and risk. Investing in lifelong learning and honing my craft while embracing professional opportunities to share those learnings with others has proven highly rewarding and engaging.
Why did you decide to do an EMBA?
Aspiration, engagement, and skill lead to a fulfilling career. Since the completion of my undergrad at Western I have aspired to always be learning. Completion of my EMBA to this end is fulfilling a lifelong objective in a meaningful and highly personal way. Staying engaged and being engaging requires a broad understanding of the world. Ivey offers a program focused on a broad curriculum, with a diverse team of colleagues that has experience on a global scale. The opportunity to contemplate critical skills against this backdrop ensures that I bring a relevant and valuable perspective to my colleagues backed up with the confidence that comes from immersion in Ivey's intense, case-focused, and highly interactive learning environment.
What is the most significant thing you've learned at Ivey?
Leadership in business is not about finding the "right" answer. However, leadership requires a thoughtful, collaborative, and well-informed approach to decision-making that best reflects known facts, current circumstance, past learnings, and future alignment with clearly defined and well understood objectives. With all of this in order, being prepared to adjust quickly and course correct is perhaps the most important learning of all.
What's been the most surprising aspect of the Executive MBA journey to date?
The case study approach creates a collaborative and highly-engaging environment and forces a thought process that invokes significant cross-disciplinary thinking. For example, experiencing analytics in a marketing case context focused on revenue management or consideration of unit variable costing as part of an information systems case study involving a tech start-up results in a very relevant approach to learning skills and a way of thinking that can be readily applied outside of the classroom.
What books are on your bedside table right now?
Joseph McCormack's Brief: Make a Bigger Impact by Saying Less. It's amazing how contribution marks in a class full of interesting peers has emphasized how important listening skills truly are. Oh, I also have the latest copy of SCUBA Magazine too. ;-)
How do you manage stress (i.e. sports, exercise, meditation)?
Routine is critical. A regular regimen of running (while listening to cases), hockey (watching while reading), and sharing the experiences with my wife (while walking our dog). You choose your stress and you make it fit your lifestyle and it simply becomes the new normal.
Industry: Information Technology
EMBA '20
Ivey Business School
Mike LaPalme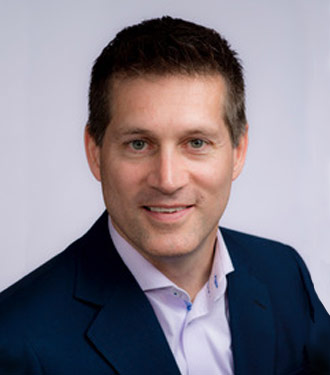 Director, Product Manager, Bell Canada Ltd. (Business Markets)
Caledon, Ontario, Canada