Describe the role you play professionally.
I lead WestJet's strategy planning function. Among the key parts of our strategy is our fleet planning and flight network strategy. As such I work across the organization to determine our fleet types, fleet requirements, aircraft configuration and future flight destinations.
What is the most challenging aspect of your job?
Many of the decisions for WestJet's future need to be made today. Among those decisions are our aircraft and capacity requirements given the long lead time with the aircraft manufacturers yet so much can happen between now and when the aircraft are delivered. Having too much or too little capacity has material impacts to our business given the difficulty and cost to add or remove aircraft. Being able to build in flexibility for the uncertain operating environment is critical.
What is your biggest professional accomplishment?
Being a key member of the team that developed the business case for WestJet to start its own regional airline, WestJet Encore. From evaluating the potential flight network to the type of aircraft we would order, now seeing the aircraft flying across Canada today and become an integral part of WestJet has been very rewarding.
Additional Information
What's on your bedside table right now?
My iPhone, to help me keep track of my schedule and all the things I need to do, and the book for Operations course The Goal by Eli Goldratt.
How do you manage stress (i.e. sports, exercise, meditation)?
I try to make sure I have some "me" time every week whether that's just sitting in front of the TV watching some sports or catching up on my favorite shows. I make sure it's something where I can just relax and not think about school or work.
What is the most significant thing you've learned at Ivey?
It's hard to narrow it down but I would say learning about different industries. Through all the cases, learning team and class discussions, I have had the opportunity to learn about and get exposure to many different industries that I would not have had to opportunity to. It has helped me increase my knowledge and bring these learnings back into my current role.
What's been the most surprising aspect of the Executive MBA journey to date?
Being able to get through everything. I was really worried about balancing work, school and my personal life and wasn't sure how I was going to do it. There is lots of reading, cases, projects, assignments etc.  but getting into a good routine and schedule has enabled me to really manage everything. When you set goals for yourself every week and take it one day at a time, it's surprising how much you can get done and how quickly the program goes by.
EMBA '17
Ivey Business School
Peter Tong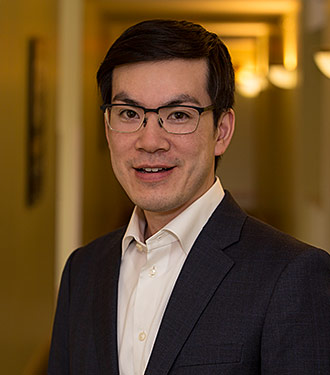 Director, Corporate Development & Planning, WestJet
Calgary, Alberta