Describe the role you play professionally.
I own a multi-disciplinary private healthcare clinic in downtown Halifax, Nova Scotia. In addition to being a full-time chiropractor focusing on sports and chronic soft-tissue injuries, I manage a team of eight health care practitioners and three administrative staff.
What is the most challenging aspect of your job?
Finding the balance between my clinical director responsibilities and treatment hours spent hands-on with patients can be very challenging at times. I love helping patients recover from injury and they love how quickly and effectively we do so. After eleven years in practice, I am also passionate about helping younger, less experienced health care practitioners build their practices and gain valuable clinical knowledge and skills.
What is your biggest professional accomplishment?
Building Active Approach from a start-up into the company it is today, with an impeccable local reputation and team of skilled healthcare practitioners.
Why did you decide to do an EMBA?
I have always wanted to have some formal business and leadership education, as my educational background has always been health sciences-focused. I plan on building more clinic locations locally, in addition to other business ventures, and the Ivey EMBA program offers the ideal curriculum and class schedule that has enabled me to take on this commitment at this stage of my career and personal life.
What books are on your bedside table right now?
Good to Great – Jim Collins. 
Oversubscribed: How to Get People Lining Up to do Business with You – Daniel Priestley.
How do you manage stress (i.e. sports, exercise, meditation)?
Exercise (P90X, yoga, squash), golf, and hanging out with my two young boys. A nice dinner and a movie with my wife.
What is the most significant thing you've learned at Ivey?
The importance and value of self-education. Coming from a science background, most of the program curriculum is very new to me. Working closely with my learning team and other classmates, I have gained tremendous knowledge and appreciation for researching concepts completely foreign to me and then applying that knowledge to the case-based learning objectives of the EMBA program.
What's been the most surprising aspect of the Executive MBA journey to date?
I have been blown away by the dynamic and cohesiveness in a class of 57 students. I was expecting a more 'rigid' style of learning and a high degree of competitiveness amongst classmates. The EMBA professors are outstanding at creating a learning environment where the knowledge and experience of everyone in the class contributes to learning objectives and classmates have come together as a family in the process. The program is a grind but, at the same time, is an incredibly fun and unforgettable experience.
Richard Thompson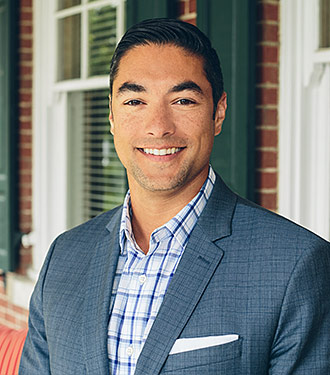 President and Clinic Director, Active Approach Health & Wellness Centre
Halifax, Nova Scotia