Describe the role you play professionally: 
I facilitate the co-ordination and distribution of Times' journalism within Canada, helping to reach Timesreaders and grow our Canadian audience. Prior to this, I held a similar position at The Globe and Mail, where I helped drive experimentation with various platforms and forms of storytelling, from newsletters to Instagram to Facebook groups. 
What is the most challenging aspect of your job? 
Finding untapped ways to grow audience engagement.  
What is your biggest professional accomplishment?
Launching Amplify while at The Globe and Mail, a newsletter written by women for women across Canada. 
Why did you decide to do an EMBA?
In 2017, I was part of a team selected to spend four months in The Globe and Mail's startup incubator. We were tasked with finding new ways to reach young Canadians with our journalism. The experience introduced me to the business units outside of the newsroom, from advertising and marketing to finance and data science. I quickly realized how much more I would be able to create if I possessed the knowledge and understanding required to build competitive and sustainable business models within the news industry.
What is the most significant thing you've learned at Ivey?
The exposure to hundreds of businesses through the Case-Method Learning. Gaining familiarity with such a broad range of sectors, including manufacturing, mining, retail, transportation, pharmacare (the list goes on), has sparked my curiosity in ways I never thought possible. This foundational knowledge also comes in handy when meeting new people. Chances are I've read a case or two about the industry they work in. 
What's been the most surprising aspect of the Executive MBA journey to date?
I was truly skeptical when the Ivey admissions team told me the best thing about doing the MBA is the network you make, but it's entirely true. My classmates have become friends, coaches, and colleagues for life. My personal network has tripled in size. 
What books are on your bedside table right now?
Dirty Work: My Gruelling, Glorious, Life-changing Summer In the Wilderness, a memoir by Anna Maxymiw, and Own the Day, Own Your Life by Aubrey Marcus
How do you manage stress?
I run and work out almost every day. I love being at the gym before 6 a.m. Beginning each day this way leaves me feeling as though I've set the right tone for the rest of my day and it helps me stay positive when challenges arise at work. 
EMBA '20
Ivey Business School
Shannon Leigh Busta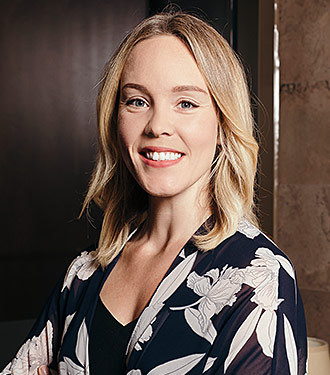 Audience Growth Editor, The New York Times
Toronto, Ontario, Canada