Describe the role you play professionally.
At Porter Airlines I currently oversee six of the largest bases of operation outside our main hub at Toronto City Centre airport, which includes 3 Canadian Stations, 3 US stations, and approximately 375 team members. To that end, I'm responsible to Senior Management for all aspect of operation, budgeting, stakeholder engagement, human resources, strategic development, and reporting.
What is the most challenging aspect of your job?
Juggling stakeholders and personalities involved as well as the various aspects of the operation in each of the cities we fly to. Each base is different and has different needs, strengths, and opportunities. Making sure that you give the necessary focus to each always makes for a challenging (and interesting) week.
What is your biggest professional accomplishment?
Along with our 3 year-old son Henry, being one of the youngest members of management at Porter when I was initially promoted back in 2008.
Additional Information
What books are on your bedside table right now?
The Economist, The Seed is Mine (a social history of South Africa), and The Rise and Fall of the British Empire.
How do you manage stress (i.e. sports, exercise, meditation)?
I play squash every week and when possible try to walk to work. When I'm travelling I'm usually walking around airports, which helps get my goal of at least 10,000 steps per day. I also find that mindfulness meditation is helpful, especially in slowing myself down — it's also easy to do — such as on the subway home at the end of a long day.
What is the most significant thing you've learned at Ivey?
The ability to look at business problems from various angles, be it analytical, strategic, or marketing-wise and bring the skills to bear on the various problems that I face in my work each day. I've found my way of thinking about these problems and the various options has also changed, certainly for the better.
What's been the most surprising aspect of the Executive MBA journey to date?
That the volume of useful information is significant and I'm trying to find a way to be able to both track and retain it for future use — knowing that I won't remember it all. So far, I've started an index to be able to quickly refer to articles, frameworks, or class notes depending on what topics I'm working on at a particular time.
The quality of professors has also impressed me. Although I expected a high level of quality on that front, I've been particularly impressed by the way in which each of them are engaging, interesting, and deliver the subject matter in a neat and dynamic way.
EMBA '17
Ivey Business School
Ted Meighen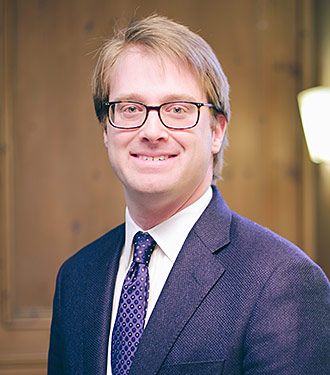 Director, Regional Airport Operations, Porter Airlines Inc.
Toronto, Ontario