Describe the role you play professionally:
As a Resident Physician, I provide medical care at an urban emergency department.   
What is the most challenging aspect of your job?
Thriving in a time pressured, rapidly changing, and sometimes chaotic environment. The emergency department is often described as organized chaos. This is thrilling at times but delivering care in this setting is challenging, requiring a high degree of focus, the ability to juggle numerous active issues at once, and the willingness to make important decisions without all the facts.
What is your biggest professional accomplishment?
At the age of 25, I got my dream job in civil engineering only to recognize that I was unfulfilled at work and unsatisfied with my career trajectory. After a period of reflection, I decided that I wanted to be a physician. It was a difficult and anxiety provoking process to make the leap from a comfortable career that I knew and understood to the yet unknown challenges of medicine. It was the best decision of my life.
Why did you decide to do an EMBA?
I love my work as a front-line clinician and I go out of my way to deliver the best possible care to my patients. However, I have learned that the patient experience in the emergency department goes beyond the efforts of physicians and nurses. By imparting in me the fundamentals of building and operating effective organizations, the Ivey EMBA equips me with the skills I need to influence the systems that underpin healthcare delivery.
What is the most significant thing you've learned at Ivey?
Medicine can be an all-consuming profession, especially in residency when you're trying to learn as much as you can as quickly as possible. Through my professors and colleagues at Ivey, I have gained an appreciation for diverse professional opportunities.
What's been the most surprising aspect of the Executive MBA journey to date?
Integrating the EMBA commitments into my existing professional schedule has been remarkably easy, despite travelling from Vancouver for monthly sessions. The format of the program is highly effective.
What books are on your bedside table right now?
A 2,500 page, two volume, 4kg Emergency Medicine textbook.
How do you manage stress (i.e. sports, exercise, meditation)?
Athletics and my loving partner keep me sane. Sailing on the Pacific (or anywhere with water for that matter) and backcountry skiing in B.C.'s incredible mountains are my passions. When time is tight between shifts, I enjoy the simplicity of a run.
Trevor Skutezky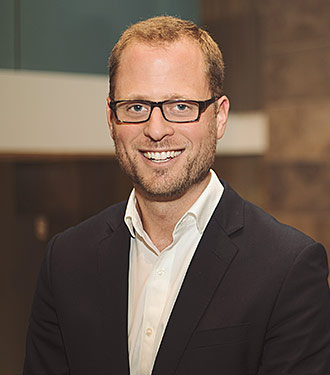 Resident Physician in Emergency Medicine, Vancouver Coastal Health
Vancouver, British Columbia