Describe the role you play professionally.
As a Clinical Leader Manager at St. Michael's Hospital, I provide leadership and operational management to the Respirology Department including an inpatient unit, an outpatient clinic, a sleep lab, a pulmonary function lab, and a Vascular Access Team. My role is to ensure excellence in the provision of patient care, achievement of corporate and program objectives, as well as the creation of a healthy work environment that maximizes the potential of an inter-professional team.
What is the most challenging aspect of your job?
With the imbalance of increasing cost of healthcare and decrease in funding, the challenge is to always look for creative ways and efficiencies to "do more with less" without compromising quality and safety in patient care.
What books are on your bedside table right now?
I've been getting my readings in via audio-book since I started Ivey and right now I'm listening to The Undoing Project and When Breath Becomes Air.
How do you manage stress (i.e. sports, exercise, meditation)?
By stress-eating — all my classmates know I always have a bag of gummies with me in class! J
I also use a meditation app (Headspace) and do yoga.
What's been the most surprising aspect of the Executive MBA journey to date?
I am pleasantly surprised at how fun and stimulating this journey has been. I enjoy the variety of case studies and appreciate how relevant and applicable they are to everyday practice no matter the industry. I am fascinated and inspired by the colleagues in my class with their diverse expertise and perspective, they have all made a positive contribution to my learning. Above all, this journey has built lifelong connections that are truly invaluable.
Clinical Leader Manager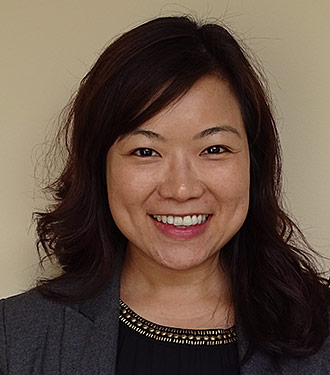 Clinical Leader Manager, St. Michael's Hospital
Toronto