Describe the role you play professionally:
I have the privilege of leading a team of human capital professionals who are focused on driving transformation at CIBC as we build a relationship-oriented bank for the modern world. Our team is focused on leadership development to build the next generation of leaders and architecting the future of work at CIBC.
What is the most challenging aspect of your job?
Balance. When you love what you do, I believe balance is a daily challenge as you juggle capacity with all that you would love to do. I practise this daily and will likely each day to come.
What is your biggest professional accomplishment?
Without a shadow of a doubt the most fulfilling part of my career is witnessing colleagues achieve what they thought was impossible and building confidence in their own capabilities and those of their teams. Having any part in someone's journey and success is incredibly gratifying.
Why did you decide to do an EMBA?
Pursuing an EMBA was a goal for some time. Last year, I stopped thinking about it and jumped right in. I craved formal education again in an engaging and immersive environment where I could learn from others and broaden my perspectives.
What is the most significant thing you've learned at Ivey?
The incredibly diverse backgrounds of my cohort have provided me with such a different way of viewing the world and problems. Together, we are thriving in this pandemic, and I truly believe we are each better enabled to navigate it due to our time together and sharing experiences, perspectives, and most importantly, the relationships and support networks we have built.
What's been the most surprising aspect of the Executive MBA journey to date?
The most surprising aspect of the journey to date is how much I have learned about myself. Not only is this a graduate program, but it provides the backdrop for self reflection and growth – as a leader and personally.
What books are on your bedside table right now?
How do you manage stress (i.e. sports, exercise, meditation, etc.)?
I spend time with my young daughters and with family and friends. I have taken up running again, and have started to learn the practice of meditation.
Industry: Financial Services
Anna Goncalves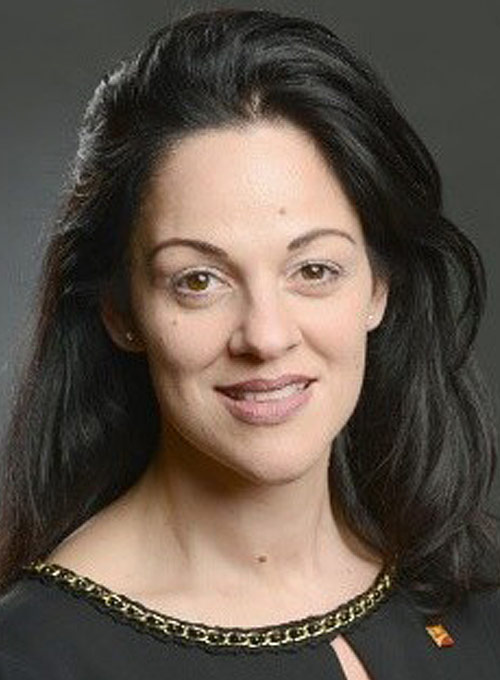 Senior Vice President, Workforce Transformation & Leadership, CIBC
Toronto, Canada