Describe the role you play professionally:
NAV CANADA is Canada's Air Navigation Service Provider (ANSP), and we provide all the Air Traffic Control, Flight Services and Aeronautical Information for the country. Safety is our top priority, and I am responsible for providing safety oversight of the management of NAV CANADA's operational risk and assessing the effectiveness of risk management policies, practices, and procedures. I work closely with all groups inside our organization as well as outside agencies such as Transport Canada, the Transportation Safety Board and Air Navigation Service Providers from around the world to maintain and improve our Safety performance.
What is the most challenging aspect of your job?
Airplanes are moving 24 hours a day, 7 days a week and although safety is my primary responsibility, I am obviously not the person closest to each aircraft. It takes a large network of professionals to keep our operation running efficiently and safely. The most challenging and important part of my position is ensuring that our entire company is supported properly with the correct safety processes and that they continue to provide the appropriate risk management despite changing technology and conditions, such as Covid-19. Fortunately, every individual in the company considers safety first and we do not lose sight of that priority.
What is your biggest professional accomplishment?
My biggest professional accomplishment is that I began my career as an air traffic controller with no management or business background, and progressively moved through the company. Along my journey, I took risks and competed for positions that were outside my area of expertise or required me to move and work with an entirely new team of people. Those experiences have taught me a lot about the need to be humble, to value the experts around me and to take chances.  I consider the personal interactions with people and the small moments where I know that I supported a positive change in someone's life or career to be the things of which I am most proud. Being in a leadership role can be very rewarding, and it gives you the opportunity to influence, inspire and help people.
Why did you decide to do an EMBA?
I wanted to pursue my EMBA at Ivey so that I could continue to lead change and progress in my company. I started as an air traffic controller when I was 20 years old and have worked with NAV CANADA for my whole life. I was looking to expand my knowledge beyond what I have known so that I could reinvest this learning back into my organization and better support the needs of our business and industry.
What is the most significant thing you've learned at Ivey?
The program has taught me so much about the interconnectedness that exists for businesses, leaders, and industries. I have learned to look deeper at every problem and to not fall for oversimplification or spin. I see things in a much more wholistic manner and this is helping me to make better decisions.
On a personal level, I have learned a lot about myself as a leader and professional. They say that you do not graduate the program as the same person who began, and I can attest that I have new curiosities and passions that will stay with me well beyond graduation.
What's been the most surprising aspect of the Executive MBA journey to date?
I was shocked by how quickly I could put the lessons learned at Ivey into practice in my work. Within weeks of starting the program, I had acquired new skills and a clearer perspective to ask better questions and focus on the right issues. The repetitive nature of case studies has given me laser focus when confronted with challenges in my own work and the confidence and knowledge base to analyze issues from many different angles.
What books are on your bedside table right now?
The Great Canadian Bucket List: One-of-a-kind Travel Experiences by Robin Esrock
The Ride of a Lifetime by Robert Iger
How do you manage stress (i.e. sports, exercise, meditation etc)?
Having new adventures with my husband and two daughters, ages 12 and 10, is my biggest form of stress relief. We like to travel, try new things, stay active together or sometimes just cuddle up for a good movie.
Diana Kelly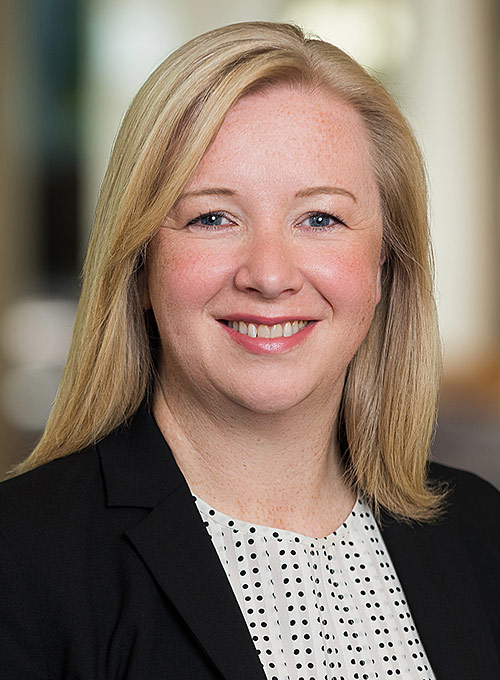 Vice President & Chief Safety and Quality Officer, NAV CANADA
Ottawa, Canada