Describe the role you play professionally:
I lead a team of business development and account management professionals who develop and propose efficient solutions that meet our clients' needs. These solutions range from specialized nuclear components and engineering services, through to innovative and complex robotic applications. Our clients are all the CANDU reactor utilities in Canada as well as those in Argentina, Romania, South Korea and China. Our team is focused on ensuring client expectations are met, as well as developing strategic plans that help grow our business.
In addition to nuclear reactor services, we work closely with multidisciplinary technical teams on larger scale projects such as the decommissioning of nuclear power plants and the implementation of micro-reactors in remote communities.
What is the most challenging aspect of your job?
Our business is expanding quickly through organic growth, strategic partnerships and acquisitions. It has been a hectic year. We are constantly juggling priorities and triaging. Between proposal deadlines, client meetings, press releases and other exciting initiatives we have on the go, there is not a lot of down time. Although certainly exciting and never boring, the biggest challenge for me is to ensure I have time to take a step back, decompress and reflect.
Luckily, I am able to rely on a diverse team of individuals and a positive culture of trust. We leverage each other's strengths, engage in open and honest dialogue, and a questioning attitude is always encouraged.
What is your biggest professional accomplishment?
My biggest professional accomplishment to date is that I have had the opportunity to use my voice to represent Nuclear, Canada, Women and Youth at various international events.
Through my active engagement in industry and community associations such as Women in STEM, International Young Generation in Nuclear (IYNC), Women in Nuclear (WiN), North American Young Generation in Nuclear (NAYGN), and others, I have had the pleasure of connecting with people around the world who believe and value the same things that I do: diversity, clean energy for all, and the importance of building a community of practice.
Why did you decide to do an EMBA?
Two main reasons. First, with a background in Engineering Physics and a specialization in Nuclear, I recognized that I needed to strengthen my business acumen to continue my career progression in the non-technical area of my industry.
Second, from a leadership perspective, I saw having access to a cohort of professionals from multiple industries, backgrounds and areas of expertise, as an extremely enriching opportunity that would broaden my perspective and improve my overall thought process.   
What is the most significant thing you've learned at Ivey?
The most significant thing I've learned to date is to trust myself to make decisions even when there are multiple unknowns. As a risk-averse person and a very conscientious leader (Strong West in the Leadership Compass), decision-making for an unknowable future can seem very daunting.
The various tools, frameworks, and perspectives we cover in class, in addition to the self-confidence that I have built throughout the program, have enabled me to significantly improve my decision-making strategies. I have been able to directly apply some of these tools at work. One of my favorites is the use of divergent/convergent thinking to explore multiple options and better evaluate all available alternatives.
What's been the most surprising aspect of the Executive MBA journey to date?
To date, I have been most surprised by the evolution of our cohort as a whole. The genuine desire that everyone has to learn, to be a better leader and to positively contribute to class discussions, continues to elevate the quality of the conversations we have. Every time I think we have exhausted all the possible angles of a certain topic; someone comes up with a clever perspective that was not previously considered. The think-tank type discussions that the professors moderate and contribute to, enable these dynamic learning moments.
What books are on your bedside table right now?
I have a bedside shelf rather than table with about 20 books. Some finished some half-way done. Notable mentions: Sartre's Nausea, Yuval Noah Harari's Homo Deus and my favourite fantasy novel: Mistborn by Brandon Sanderson.
How do you manage stress (i.e. sports, exercise, meditation etc)?
Exercising. I can't stay still for too long. I tried Yin Yoga once and it was very stressful. I need to run, jump, climb. It clears my head, increases my energy level and keeps my mind fresh. Challenges that seem complicated pre-workout, tend to feel more manageable afterwards.
Fabricia Pineiro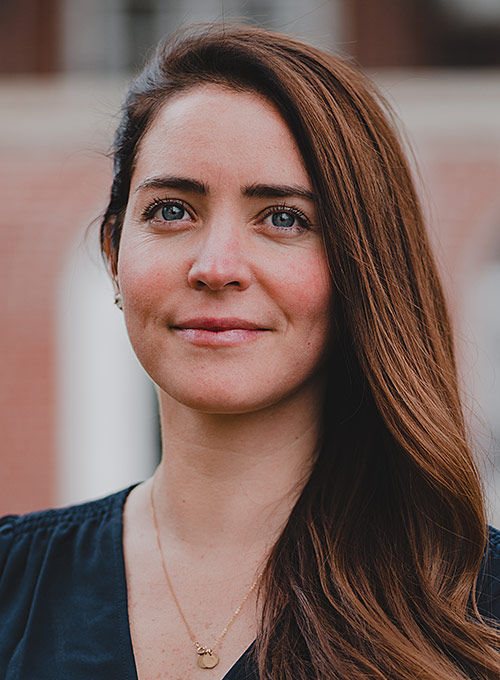 Director, CANDU Business Development, Westinghouse Electric Canada
Burlington, Canada