City you live/work in:
Calgary
Describe the role you play professionally:
A North American leader in delivering energy, I am responsible for leading Enbridge's government relations, industry affairs and public policy teams in Canada. I provide strategic direction on policy and advocacy initiatives impacting the company, including policy, legislative and regulatory initiatives by federal, provincial, municipal and territorial governments across 8 provinces and 1 territory. 
In my current role at Enbridge, I serve on the executive team for the Enbridge Utility, one of North America's largest gas utilities, Chair the Canadian Gas Association Government Relations Committee, and am a member of the Board of Governors for the Business Council of British Columbia.
What is the most challenging aspect of your job?
The most challenging aspect of my job is managing the breadth of issues Enbridge is engaged with: staying on top of the issues, prioritizing time and providing valuable, strategic advice to our business. We operate throughout the energy infrastructure industry (oil and gas midstream, utility natural gas distribution, renewable generation and electricity transmission) across most of the country. Much of what we do is at the centre of Canada's political and policy debates right now which makes my role challenging, but also incredibly rewarding as a bridge between policy makers and industry.
What is your biggest professional accomplishment?
Without question what I am most proud of in my career is the External Affairs team I have built from the ground up at Enbridge. When I first became a Director at Enbridge I managed a team of two, responsible for federal and provincial GR in BC, Alberta, Saskatchewan, and Manitoba. Following our acquisition of Spectra (largest ever Canadian acquisition of an American company), I became the Director of External Affairs, responsible for government relations across eight provinces, one territory and including international assets in Europe. Building the team, developing the processes and strategic approach to advocacy while ensuring alignment with each business unit.  Having the opportunity to build an advocacy and policy program from the ground up has been very fulfilling and something for which I am very proud.
Why did you decide to do an EMBA?
I am very fortunate to be presented with diverse business challenges in my current role at Enbridge, whether it be project execution in our Liquids Pipeline business unit, business development and project origination in our Gas Transmission group looking at export markets, or as a member of the Executive Management Team who led through the integration of our two Utilities in Ontario to build one of North America's largest.
I decided to do an EMBA to challenge my way of thinking and help broaden the advice I am able to provide the business, and deepen my understanding of the challenges, opportunities and considerations that these different business units face. I also hope it propels my career, giving me the tools to contribute more to Enbridge in different job categories, diversifying from government relations and public affairs.
What is the most significant thing you've learned at Ivey?
I thought I was pretty efficient at time management before my Ivey experience, but I am getting better and more strategic about prioritization. Being presented with more information than you can reasonably master, it is incredibly powerful to discover the art of pinpointing key information to support a decision or argument, prioritizing it, and then using it to prepare your advice or synopsis.  I would also say that the quality and talent of my classmates is incredibly humbling.  It is an honour to learn from and study with this amazing group of classmates.
What's been the most surprising aspect of the Executive MBA journey to date?
I never believed it when people said one of my favorite aspects would be meeting my colleagues, but many of them have become good friends and incomparable advisors. You come to trust and rely on your EMBA cohorts, learning from their experiences and revelling with them in the shared Ivey journey.
What books are on your bedside table right now?
Blink by Malcolm Gladwell.
How do you manage stress (i.e. sports, exercise, meditation etc)?
Regular exercise, skiing on the weekends, and time with family and friends, preferably in the mountains of British Columbia.
Industry: Energy Infrastructure
Mike Gladstone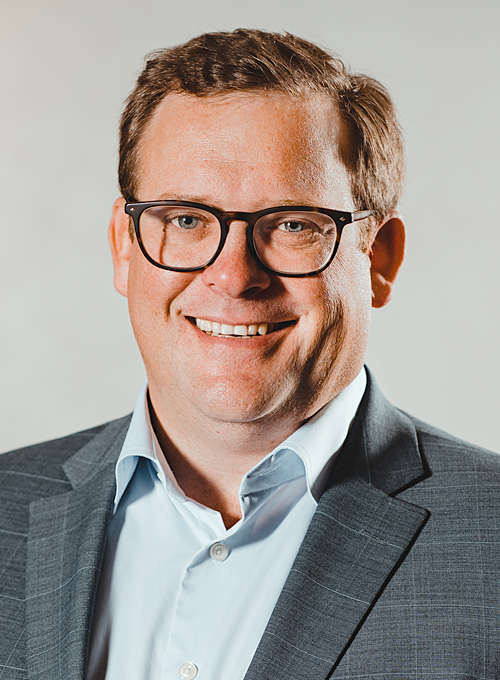 Director, External Relations, Canada, Enbridge Inc.
Calgary, Canada