Describe the role you play professionally:
As the Chief Technology and Product Officer at Telmetrics Corp. I have the overall responsibility for the Product Management, Software Development, Quality Assurance, Telecommunication, and Business Intelligence teams.
What is the most challenging aspect of your job?
Ensuring that the overall vision and strategy of the organization is both clearly communicated and implemented for all time frames.  Whether in the short or long term, I find that it is critical for decision making at all levels of the organization to be optimally aligned towards the organization's key goals and success factors.  Making sure that all employees and stakeholders are aligned, engaged, and empowered to lead within the realm of their control occupies the largest share of my daily effort and mind space.
What is your biggest professional accomplishment?
Within a 3 months period in 2018, I was involved in 2 successful exits where my 2 largest long-term business endeavours were acquired.  Seeing the efforts of over a decade of corporate development culminate in a sale was a tangible validation of the initial theses that got us on these tracks in the first place.
Why did you decide to do an EMBA?
As my career progressed as an engineer and then later extended into entrepreneurship and executive change leadership, one thing remained constant, and that is my realization that there is always more to learn along with an abundance of unknowns.  Whether it's the various means of bootstrapping an idea into a business, or empowering leadership tendencies in partners and employees, I consider myself a problem solver and lifelong learner.  EMBA had been a goal of mine for nearly a decade and a target to satiate my thirst for knowledge.
What is the most significant thing you've learned at Ivey?
How critical it is to lean on the expertise and resourcefulness of like-minded leaders.  It was a bit of learning curve to be able to cultivate executive opinion, however it was surprisingly easy when dealing with the high caliber peers in my cohort.  In effect, I learned to seek and incorporate external expert opinion as part of my regular decision making process.
What's been the most surprising aspect of the Executive MBA journey to date?
The EMBA program is designed using a refined process that is both polished and unique in that it teaches a combination of quantitative and qualitative skill set.  While I came into the EMBA program with great expectations of a broadly diverse learning experience, it was the depth and relevance of knowledge that far exceeded my expectations.
What books are on your bedside table right now?
High Output Management, by Andrew Grove
Fierce Conversations, by Susan Scott
How do you manage stress (i.e. sports, exercise, meditation etc)?
In many ways, I am fortunate to have the support system at home that is provided by my wife, parents, and children.  When the going gets tough I know I can find a support system that is both  compassionate and honest, yet relevant and valuable.  Other than that, cooking and playing music are the individual activities that usually help wash away much of the excess negative energy.
Industry: Marketing Analytics
Rami Michael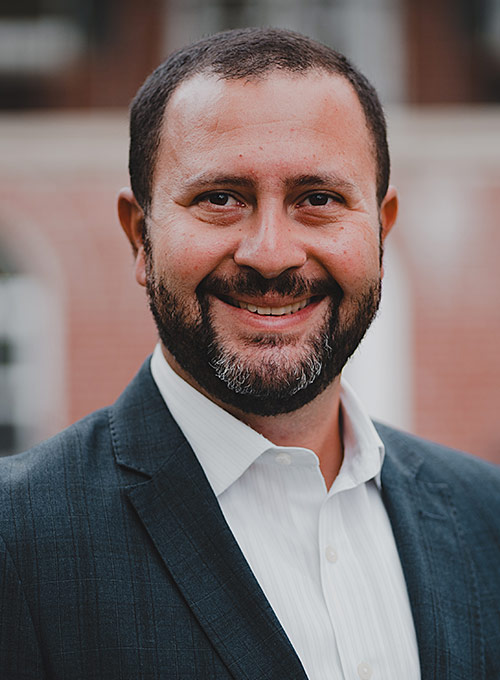 CTO, Telmetrics Corp.
Toronto, Canada