Dare Porbeni, Executive MBA '22 candidate, Senior Manager, Project Audit at CIBC, on networking, strategic thinking and transitioning into a new role.
Dare Porbeni, EMBA '22 candidate, was looking to grow into a role that not only audited businesses but also examined how numbers should guide company decisions, and he felt one of the best ways to transition into that space was by collaborating and learning from those already in those roles.
"One of the reasons I chose Ivey and this type of MBA is because I was hoping to learn as much as possible from my classmates," says Porbeni, now Senior Manager, Project Audit at CIBC. 
"They could provide context and real-life examples – when the CFO of a major bank talks to you about strategy and how to drive results, that's a whole different conversation. Each team member brings a lot to the learning groups and the class discussion."
Those class discussions created an environment where Porbeni and his classmates could think about familiar concepts in new ways, but also expand their knowledge through real-life examples and in-depth discussions.
"The perspective the faculty bring isn't just high-level, especially when we're talking about real issues. They're able to push and lead the team and the classroom to learn through reflection," he says. 
"We're not told how to think about something, the faculty keeps it broader and pushes us, bit by bit, to try to expand our capacity."
In the Information Systems class during Term 1, for instance, the class studied what went wrong with Obamacare, which gave Porbeni both an appreciation of the finer details of that case as well as the broader politics and leadership struggles involved.
Those were themes he explored more fully during the Term 1 Leadership course, which Porbeni says has given him a clearer understanding of the various dimensions of leading.
"The 360 self-review and self-reflection was punishing, but very worthwhile because I then understood different themes that happened in my career," he says.
"I could look back, for instance, to a time when I was passed up for a promotion and understand exactly what that feedback was related to and use it to develop in my career."
Porbeni moved into his role at CIBC three months into his Executive MBA, after almost eight years working as an Audit Manager at PwC in both Canada and Nigeria.
He was encouraged to make the switch during the leadership course, which taught him that "if this is not where you really want to be, then you need to start making that move and look for those opportunities."
As he begins the second term of his EMBA, Porbeni continues to apply not just that leadership mindset but also the communication and collaboration skills he has refined at Ivey in his current work, while leveraging the network he's become a part of since joining the Ivey community.
"Back in Nigeria I had solid client relationships, a solid network of people I went to school with, people I worked with, but transitioning into a new environment required finding the right balance and the best entry points into a new network," he says.
"Ivey had the quality of that network."
EMBA '22
Ivey Business School
Dare Porbeni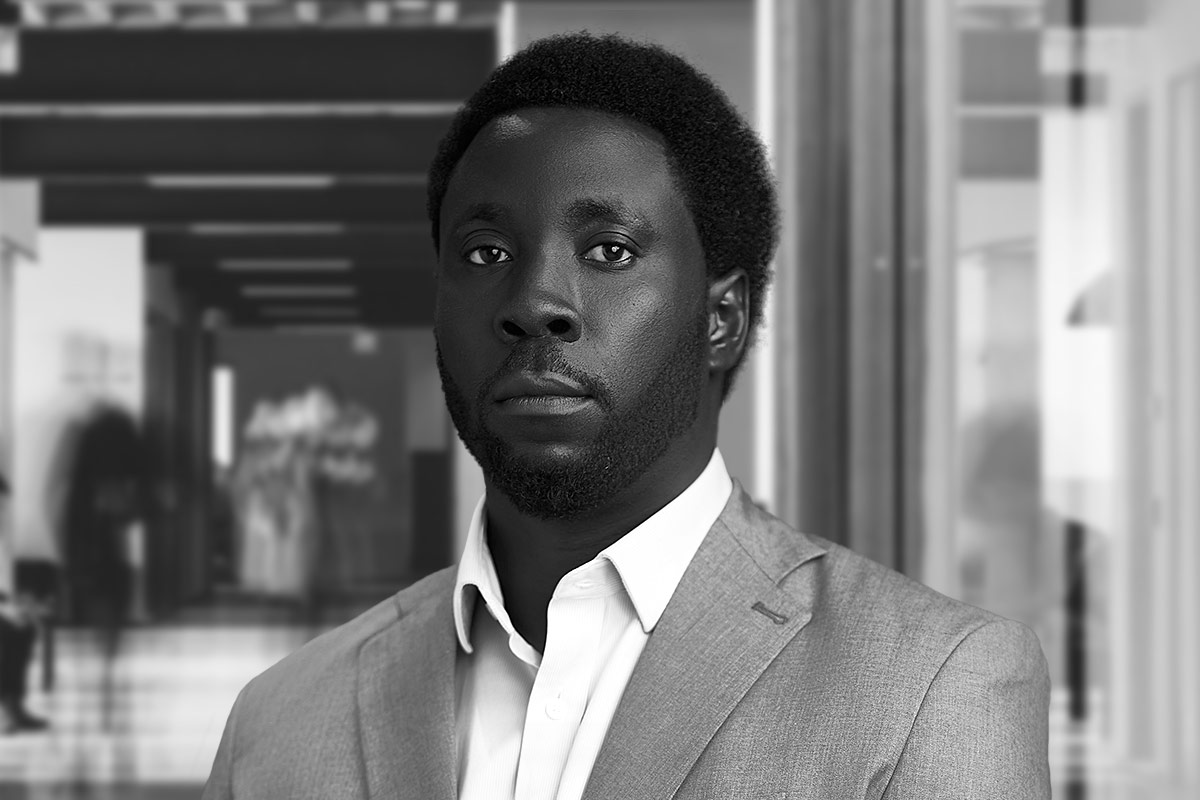 Senior Manager, Project Audit, CIBC
Toronto, Canada
Ivey In One Word:
Network