Theresa Ebden, EMBA '22 candidate, Director, Marketing and Communications for Growth & Strategy programs at Accenture, on creating positive change and promoting a sustainable future
Theresa Ebden, EMBA '22 candidate, always sought to make a positive difference through her work, first as a journalist and then in her roles at Accenture and as a board member for several charities.
As she debated how to best amplify that impact, she realized an Ivey EMBA would be a great resource to gain the tools and insights needed to become an even more effective leader.
"We're very lucky that we live in Canada; we take a lot of things for granted, and I've always felt we have a responsibility to try to build a better society, a better company," says Ebden, Director of Marketing & Communications for Growth & Strategy programs at Accenture.
"It's a constant pursuit, and the EMBA is changing the way I think about organizational structure and how I approach challenges."
At Ivey, Ebden was able to get a clearer understanding of her leadership style while gaining new techniques to bring her team together.
"Sometimes we can be natural facilitators as journalists, and I think the power of silence in a meeting and giving people space and grace to say their perspective is something that we're all learning in the program," she says.
"We're all experts in our fields, but often in a specific area – and Ivey really teaches you the power of the group."
Ebden was also able to apply some of the program's more technical teachings to the marketing approaches for some of Accenture's client-facing frameworks, as well as in her work with charities such as Journalists for Human Rights, and the United Nations High Commissioner for Refugees (UNHCR)
While involved with UNHCR, she worked with her learning team to base a Term 1 class project on the not-for-profit, helping the organization reimagine its marketing and donor strategy to deal with a new competitor.
"It helped me get very deep into the organization and ask the right questions to understand them, helping with things like calculating donor lifetime value and everything you need to be thinking about as a marketer, because charities actually market themselves very similarly to the way any company would – they just don't turn a profit," she says.
More recently, she became involved with the Centre for Biodiversity Genomics (CBG), a global leader in the field of DNA barcoding, after she interviewed the company for her Information Systems class. Later, she worked with her learning team on a second project on CBG, for Sustainability class project on the UN's Sustainable Development Goals (SDGs).
"You need to be able to measure and track biodiversity to determine the impact that we're having on the environment," she says, noting that CBG is doing exactly that: harnessing the power of artificial intelligence together with computer vision to scan organisms and "barcode" their DNA – and ultimately preserve life on land.
"The ethical and responsible application of AI is how we're going to solve this. This is a huge global initiative led here in Canada, and it's exciting to be a part of that. The EMBA feels like a jumping-off point for many amazing opportunities."
EMBA '22
Ivey Business School
Theresa Ebden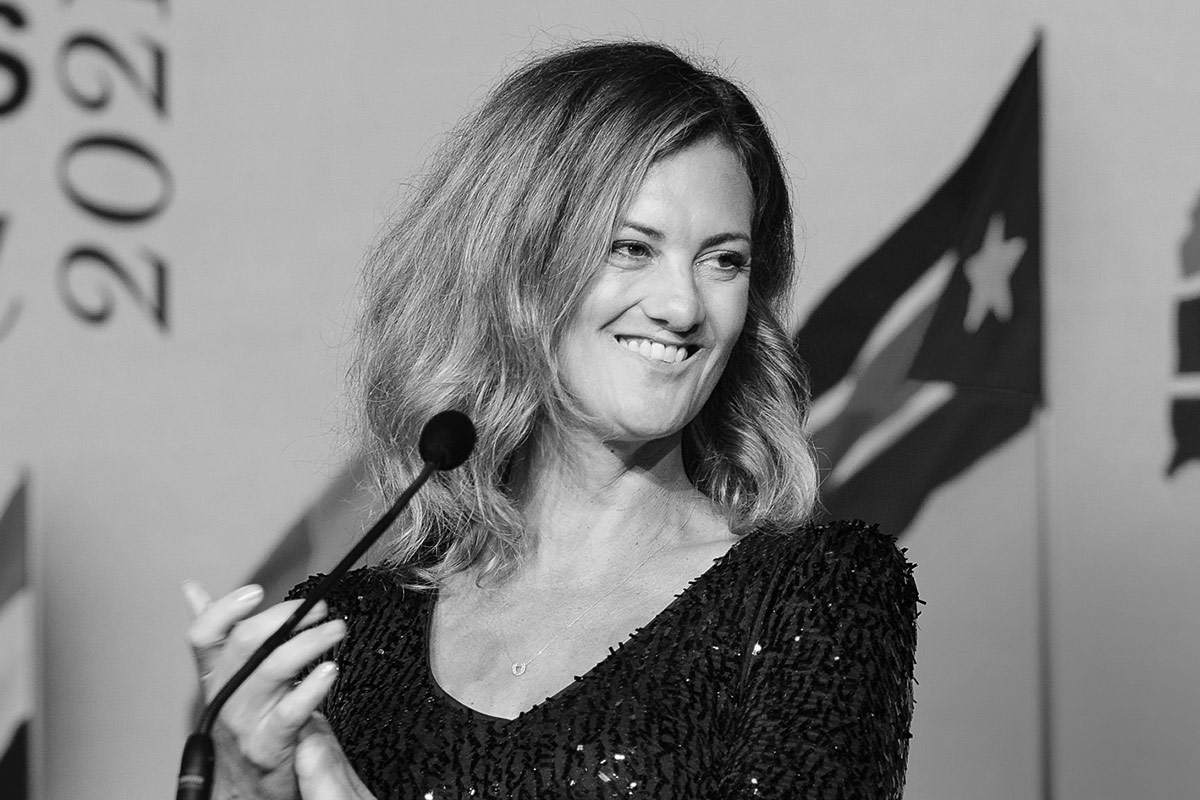 Director, Marketing and Communications for Growth & Strategy programs, Accenture
Toronto, Canada
Ivey In One Word:
Opportunity