Dennis McConaghy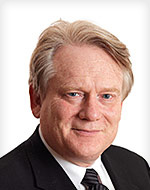 Dennis McConaghy is the former Executive Vice-President, Corporate Development at TransCanada. Previously, he was Executive Vice-President, Pipeline Strategy and Development. He has more than 25 years' experience in oil and gas, beginning as a Research Associate with the Alberta Research Council. In 2014, he was appointed Visiting Fellow for both the Ivey Energy Policy and Management Centre and Ivey's Lawrence National Centre for Policy and Management.
---
Carbon Pricing and Pipelines: A Reply to David Suzuki
To read David Suzuki's article, click here.