Launched in 1995 under the banner Institute for Entrepreneurship, Innovation & Growth, the Institute was led by **** with support from ******.
Its initial focus was to create case studies unique to entrepreneurship and family business, while teaching the core principles of business plan development.
Under the leadership of Dr. Eric Morse (2002-2008) and Dr. Stewart Thornhill
(2008-present), the Institute broadened its research focus, implemented dynamic new student programs and fulfilled a mandate to secure independent funding.
In 2006, Ivey Alumni and founder of Pelmorex Media Inc., Pierre Morrissette, provided the Institute a gift of $2.5 illion. In recognition and appreciation, the Institute was renamed the Pierre . Morrissette Institute for Entrepreneurship.
Mr. Morrissette donated an additional $2 million gift in 2010, bringing his total
Ivey Campaign for Leadership commitment to $5 million.  He also supports the Institute as a member of the Entrepreneurship Advisory Council.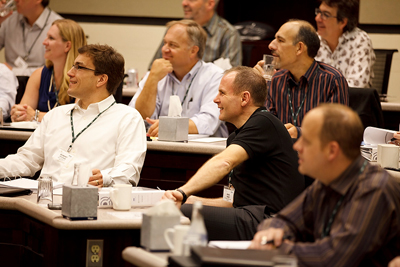 Research That Builds the Next Generation of Leaders
Cross-enterprise leaders need to be able to look beyond specific functions such as finance, marketing and operations to tackle issues of growth, innovation, productivity and globalization - and they must understand how every part of the business fits into a complex business environment. This, of course, is exactly how
successful entrepreneurs have always worked, and it explains the role of the Entrepreneurship Research Centre within the Cross-Enterprise Leadership initiative.
The Centre also acts as the Institute's research arm and serves as a forum for faculty and doctoral candidates with diverse research interests to collaborate on research ideas, develop teaching cases and advance manuscripts for publication in leading peer-reviewed journals. Led by Dr. Simon Parker, the Centre is also involved in disseminating the work of its members through academic conferences, workshops, media and outreach. The Centre was responsible for initiating GLEN, the Great Lakes Entrepreneurship Network, in 2011, with six US partner Schools.