Pierre L. Morrissette Institute for Entrepreneurship
Institute Buzz: Great strides and great losses
Eric Morse
|
Nov 28, 2018
This fall season has been typified by great strides and great losses for our team at Ivey Entrepreneurship.
In November, we joined our partners across Western University in celebrating Global Entrepreneurship Week. We had a number of speaker events, workshops as well as a startup showcase, to inspire and inform the university and local community about the great things Western entrepreneurs are doing. Next year, we will plan for more events and even greater involvement from departments across Western.  A highlight of the week was our TED-style talks where we heard stories and life lessons from a diverse set of entrepreneurs. A special thanks to Sam Sebastian (CEO, Pelmorex Corp), Stephanie Ciccarelli, (Founder and Chief Brand Officer, Voices.com), Kevin Sullivan (Co-founder, GMP Securities), Shannon Kamins (Founder, Booch Organic Kombucha), Jenessa Olson, MSc'18 (Co-founder, STMNT) and Liana Louzon, (CEO. Rocking Vibe) for their transparency, and their inspiring words.
We also concluded another session of our New Venture Project, where we had over 200 HBA and MBA students pitch their final presentations. It's an experience that often influences their career trajectory, and we hope the validation of their ideas leads them on an entrepreneurial path.
Lastly, we said goodbye to two treasured friends of entrepreneurship at Ivey. David Wright was a stalwart of Ivey Entrepreneurship, having served the board for 15 years, most of them as Chair. Dave also served as an Entrepreneur-in-Residence and gave of his time freely to nascent Ivey Entrepreneurs. We also lost our dear friend, Paul Woolford, who was a partner and friend in growing our Quantumshift™ program for high growth entrepreneurs across Canada. His loss is felt by all of us and the hundreds of Quantumshift™ alum he knew so well.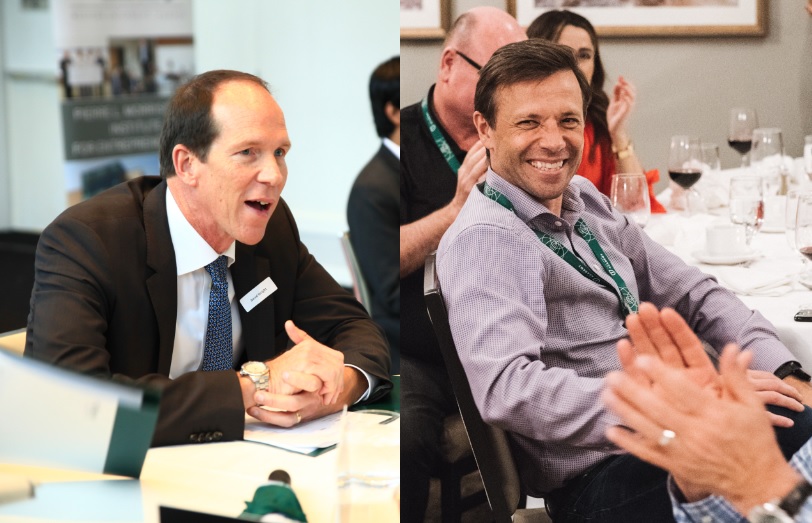 As we continue to move forward as an institute and a community, I am forever thankful for knowing Dave and Paul. Their efforts, and the efforts of so many of you, are reflected in how far Ivey Entrepreneurship has come over the past decade.